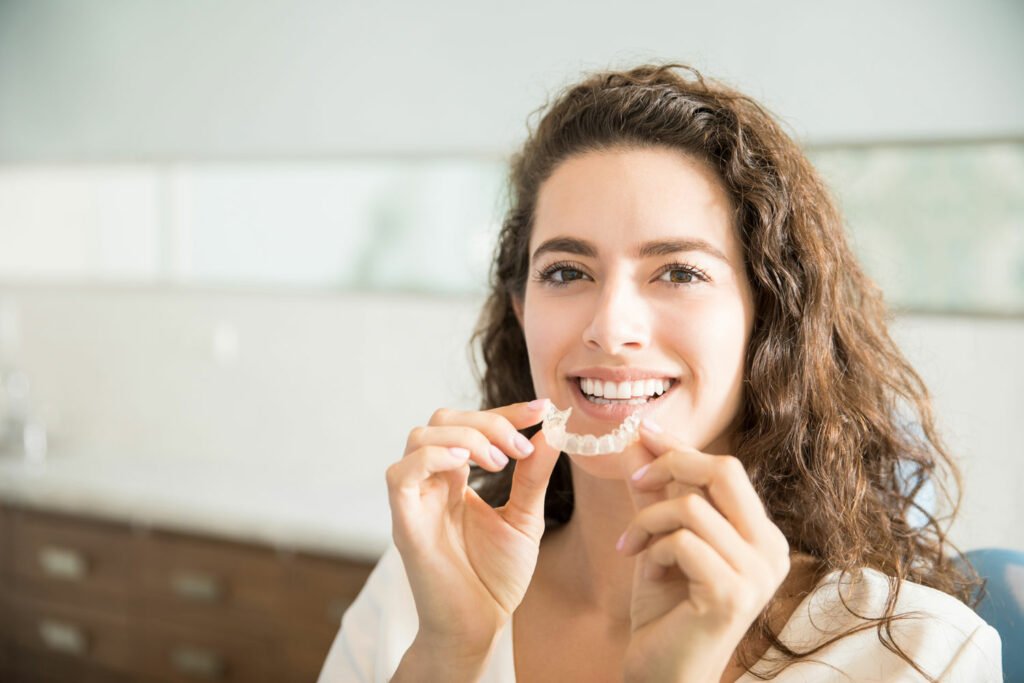 Orthodontists are dental specialists, experts in moving teeth, and are trained to see patients of all ages – children and adults. While it's recommended that a child's first orthodontist check-up occur no later than age seven, there is no age limit for when adults can seek orthodontic treatment. So, it's never too late for orthodontic treatment! Read on for more advice from Smile Focus. 
Are braces the only option? Tell me more about aligners. 
Traditionally, metal braces were the most common way of straightening teeth. However, there are now other Orthodontic treatment options, including ceramic (or "clear" braces) and clear aligners (such as Invisalign and ClearCorrect), all of which are offered at Smilefocus. 
What are clear aligners? What's the treatment process? 
Clear aligners are custom-made, removable plastic trays that apply gentle pressure to safely move teeth into a more aesthetic and functional position. Once you and your orthodontist decide on aligner treatment, the orthodontist will do a 3D intraoral scan of your teeth. From that 3D model, the orthodontist uses 3D software to create a digital setup of how to move your teeth. Once you and your orthodontist finalize a plan, the aligners are fabricated, and your orthodontist will give you instructions on their use. 
What are the benefits of clear aligners?
Aligners have become a popular orthodontic treatment because they move teeth efficiently and predictably and have numerous patient benefits. First, they are clear, which means they are aesthetic, discreet, and nearly invisible. Second, they are more comfortable than traditional braces. Third, oral hygiene is easier to maintain because the aligners are removed when brushing, flossing, eating, and drinking (except for water). Fourth, there are no food restrictions. Finally, compared with traditional braces, aligner treatment saves time, requires fewer and shorter office visits, and eliminates emergency appointments – no pokey wires! 
I had braces as a child, but my teeth have moved. Can I use clear aligners?
In many cases, yes! The most common reasons adults seek orthodontic care are (1) they never had the opportunity to get braces as a child, and (2) they had orthodontic treatment at a younger age, but their teeth have shifted or relapsed. Clear aligners are an excellent treatment option for both scenarios. Oral care is essential to your overall health, and orthodontic treatment helps protect your teeth by ensuring proper function and a beautiful smile. 
Please schedule a consultation with a Smilefocus orthodontist to discuss the best treatment option for you!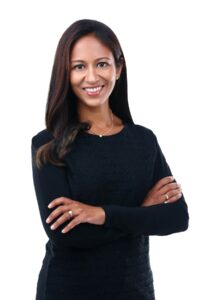 Article written by: Dr Tasneem Rangwala DDS (USA), Cert Orthodontics (USA).
Facebook: Smilefocus
Instagram: @Smilefocus