October marks Breast Cancer Awareness Month, a month-long observance dedicated to raising awareness and fundraising support for breast cancer. The initiative started in 1985 and today the whole world knows what "pink" represents. We see the colour on pins on t-shirts, on iconic global buildings, in pink-hued hairstyles, and via a host of ANZA events as we move through the month. 
But despite its strong symbolism, what does it really feel like to have had a breast cancer diagnosis? Singapore expat Isabel Galiano not only lost her mother to terminal cancer, but she has been diagnosed with breast cancer twice. 
"The first time around, I was just 32 years old and considered my cancer as an isolated 'malfunction' in my body, which needed to be removed and treated as soon as possible so I could get on with my life," she tells ANZA. "When I was diagnosed a second time, just two years later, I started to understand the necessity of treating my body as a whole."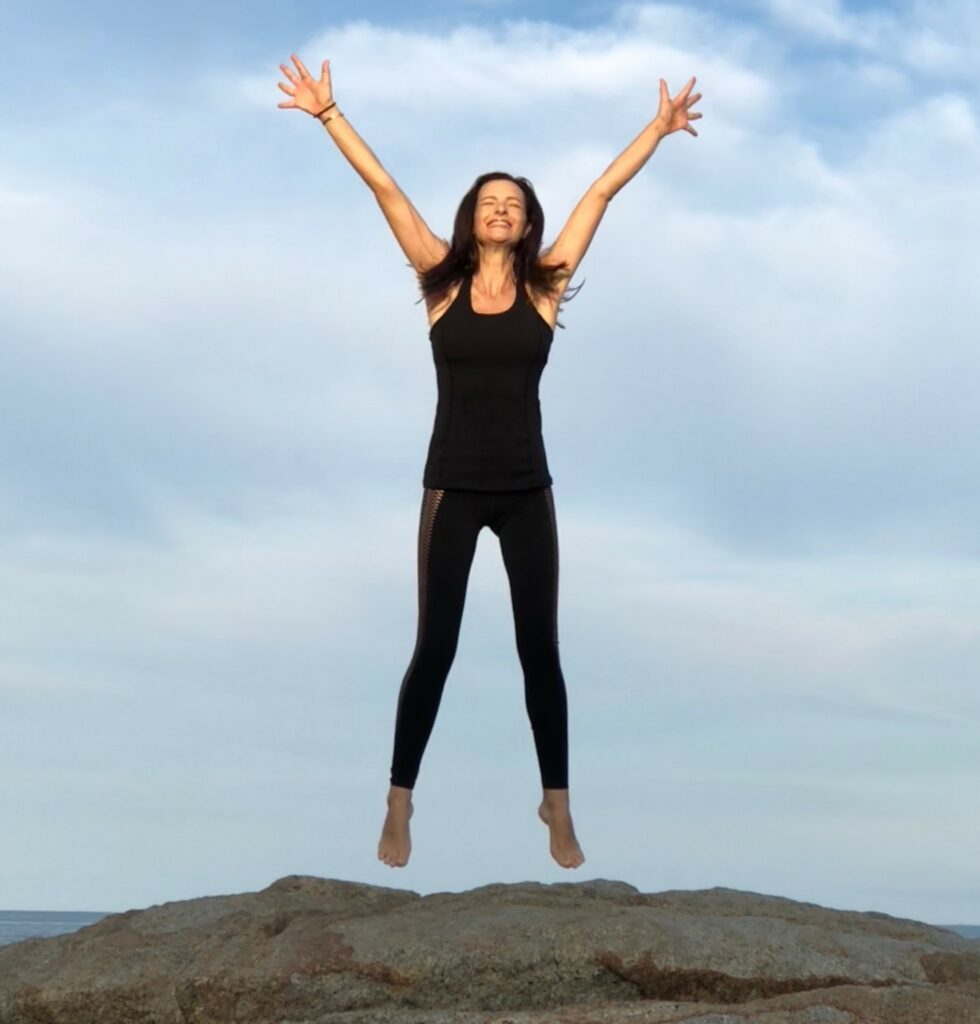 Holistic approach
Isabel has spent the past 14 years educating herself on how to maintain physical and emotional health in the context of cancer. "When I was the main caregiver of my mother, I realised how cancer affects every single aspect of your life and how helpless and isolated you can feel." She continues, "Then, when I was going through cancer myself, I recognised how important it was to support medical treatments with a holistic approach in order to put my body and mind in the best position to heal and recover. I was looking into optimising my nutrition, sleep, movement, and handling stress and fear surrounding the diagnosis, and it made a huge difference."
Today Isabel works as a Cancer Coach in Singapore, helping clients to achieve a higher level of health, quality of life, and emotional and physical wellbeing. "Since I couldn't find a place or a person that could provide me with the kind of holistic support I needed, I decided to create a holistic plan that I wished my mother and I had had," she says. "What kept me going was my determination to turn our experiences into something constructive and positive."
If you or someone you know is going through breast cancer, read on for some insights from Isabel that may resonate or provide a little comfort and support. 
1) You can't heal your body without healing your mind
"For a long time, I refused to admit that my emotions affected my physical health. Disappointment, sadness, loneliness, high levels of stress all influence how you physically feel. It was a long learning process to becoming more aware and accepting of my emotional health."
2) The word "cancer" still makes many people really uncomfortable
"I experienced a range of different reactions to my breast cancer diagnosis from family members, friends and colleagues. It's incredible how some people just want to stay away from you, as if you are contagious. It was an 'interesting' social experiment, and allowed me to see people in a different light, with the good and the not-so-good sides."
3) Nature is medicine
"Spending time in nature has had a true healing effect on my healing. I discovered how nature bathing, looking at images of nature, and just listening to the sounds of nature have a positive effect. I try to spend time outdoors every day and encourage my clients to do the same."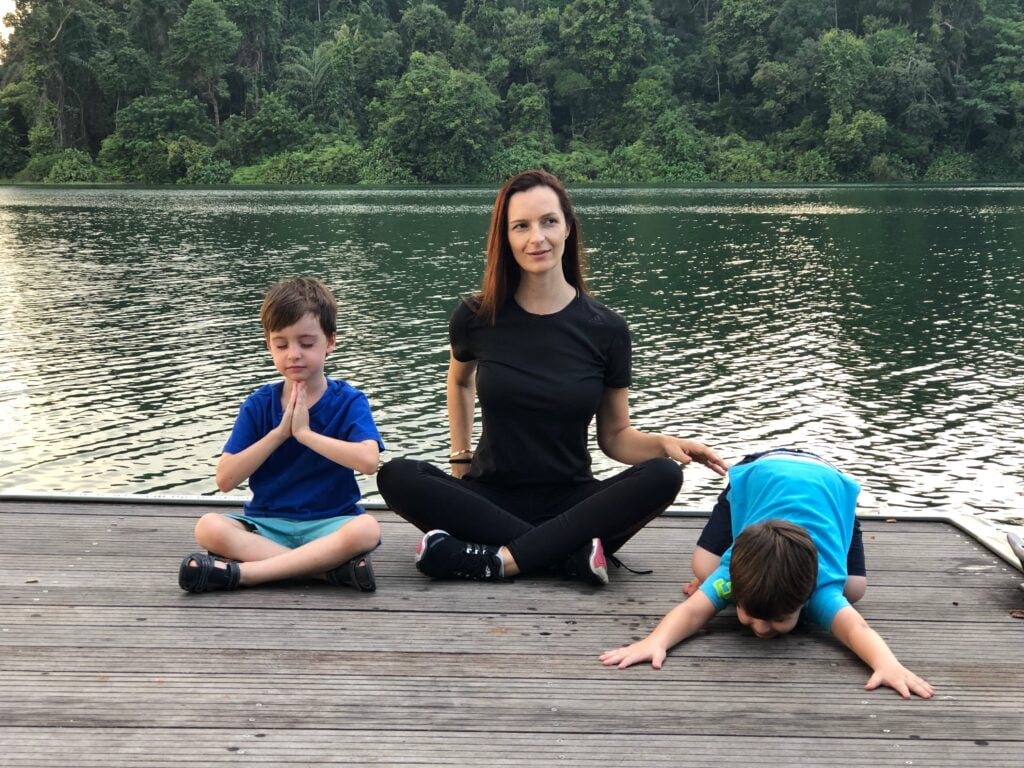 4) Sleep is everything
"I had no idea of the importance of good sleep for general health and particularly when going through breast cancer. Today I make sure to educate people – not only cancer patients – on the importance of sleep by giving talks in schools and corporations. Find out more on my blog."
5) It pays to know your food labels
"Eating a nutritious diet is essential for everyone, but when I was researching my diet for cancer, I realised how easily I would fall for marketing jargon. Labels such as  "diet" soda, "sugar free", "fat free", "low in sugar" and "high in vitamins" are not enough. Today I know how to read ingredient lists on food packages and I teach my clients how to choose better options when grocery shopping."
6) Breast cancer does not change who you are
"Once people know you have cancer, they often start treating you differently. Many only saw me as "The Cancer Patient". I often wanted to remind them that I was still Isabel, the exact same person then before my diagnosis."
7) Words and looks do matter 
"Breast cancer patients don't talk about this as it seems trivial compared with the enormity of the disease, but I was absolutely not prepared for the looks and comments I had to endure throughout my treatment. I'd leave my house feeling confident, strong and in control, but the reactions to me from people around me, the whispering behind my back, the insensitive comments or questions, kept on reminding me of my illness. Before heading out I'd always take a deep breath and set an intention: 'I will not let the looks and comments from others affect me. They are not bad; they just don't know better".
8) Asking for help is a strength, not a weakness
"During my first diagnosis, I made it a point to prove to myself that I could handle everything on my own. I believed it was a sign of strength, but now I know that true strength is to be able to admit your vulnerabilities and ask for help."
9) You have to laugh
When you laugh, you forget your worries. I always made a point of watching a funny movie or series on my chemo days. Now I always ask my clients, 'What are you going to do this week that will make you laugh?' I encourage them to plan fun moments in their agenda."
For further information about Isabel's work, or to book an appointment, head to  isabelgaliano.com For advice on how to check your breasts for abnormalities, log on here