In line with its mission to present leading productions from around the world, Esplanade – Theatres on the Bay presents Blindness. This theatrical sound installation was created by award-winning UK theatre company, Donmar Warehouse, adapted from Nobel Prize laureate José Saramago's dystopian novel of the same name.
Seated on the Esplanade Theatre stage, audiences will experience the narrative unfold around them through a blend of sound and visual design. The story depicts a sudden epidemic of blindness that strikes a city, told through the perspective of the storyteller and the only sighted individual in the story, the doctor's wife.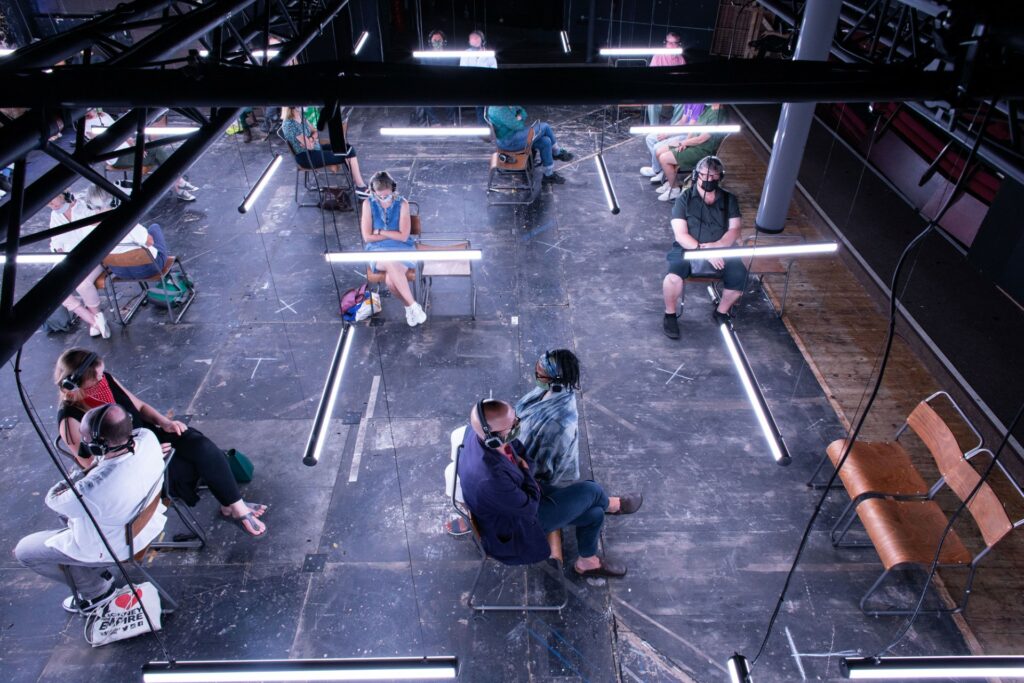 Experience theatre in a new way
While Saramago's 1995 novel has been adapted before for stage and film, this iteration sets itself apart by creating a fully immersive experience. The technology at the heart of this production is binaural sound design, also known as 3D sound.
Binaural sound captures audio the way a person would hear the sound in the real world, from multiple directions, at varying volumes as well as by replicating the perception of distance. This makes the experience much more realistic, with moments where the narrator sounds like she is whispering in your ear.
Another unique aspect of this production is its venue: audiences will be seated on the stage of the Esplanade Theatre, within a set specially adapted to the venue. This is a rare opportunity to get up close to the raw, cavernous space of the Esplanade Theatre stage, surrounded by multi-coloured atmospheric lights that emphasise each beat of the story.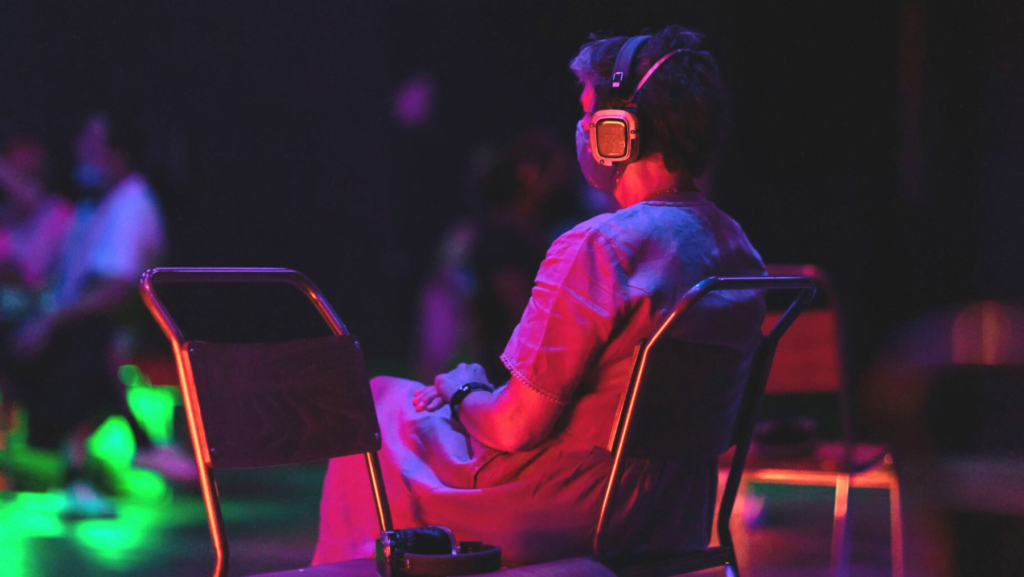 An all-star creative team
Saramago's gripping story was brought to life by Olivier and Tony award-winning playwright Simon Stephens, most well-known for his adaptation of The Curious Incident Of The Dog In The Night-Time for National Theatre. The voice that leads audiences through Stephens' skillful adaptation is none other than Juliet Stevenson's — one of Britain's leading actors for both stage and screen, who provides a stunning recorded performance that anchors the entire installation.
With themes that resonate with contemporary times, this production not only provides a unique experience for audiences in Singapore, but also challenges and reframes people's perspectives towards sightlessness. With rave reviews — "an exquisitely told story of resilience, violence, and hope" (The Guardian) and "a triumph" (The New York Times) — Blindness is a masterful showcase of aural theatre, seamlessly blending sound, stage and lighting design.
Don't miss the show's limited run in Singapore, happening from 10 – 13 Nov at Esplanade Theatre!