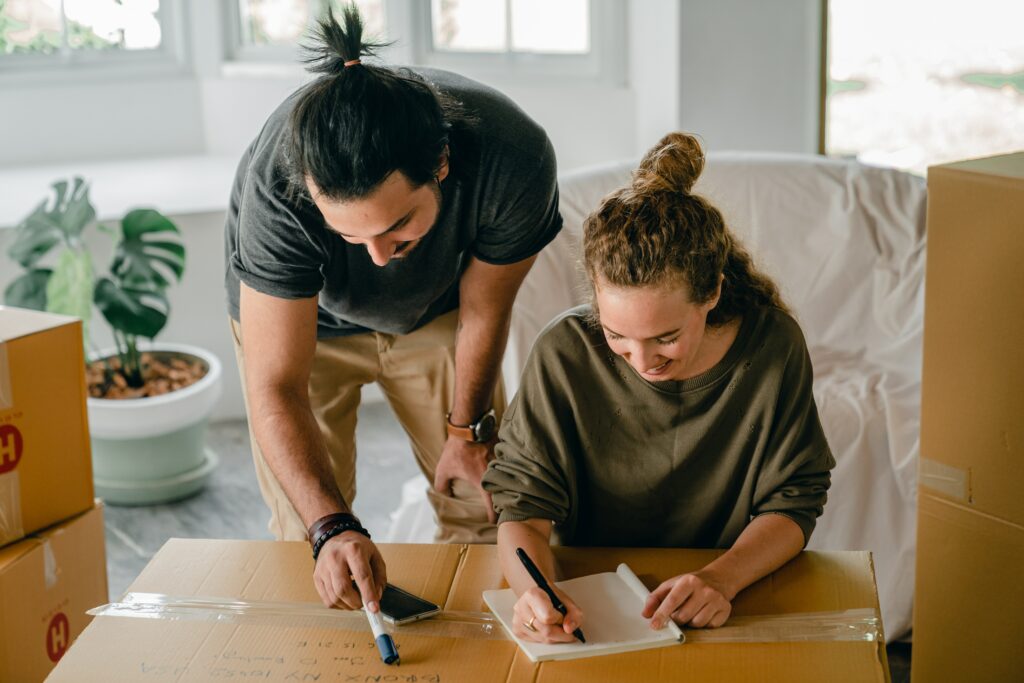 Are you planning on relocating or moving back to Australia? You may be surprised about how much international moving quotes have changed in the last year alone. The surge in moving costs has been influenced by a cocktail of global issues including the present chaos in the global supply chain, rising shipping demands, "the Great Resignation" and the effects of the COVID-19 pandemic. However, global inflation is yet another issue affecting moving quotes. As one of the best moving companies in Singapore, Sir Move want to help you relocate seamlessly backed by the best decisions. Hence this guide will offer insights on how global inflation affects you and what you can do to minimise your moving costs.
Global inflation & price surges
Every industry is presently experiencing the pains of the cost hike, which is the highest rise in material cost since 1974. In the moving industry, the following are the numerous instances fueled by global inflation that is driving your higher international moving quotes:
The rise in products such as lumber prices has driven the cost of cartons and custom crating to over 300%
The cost of labor (crew and drivers) has also risen dramatically so your hourly labor costs will be higher
Disruptions in the global supply chain also mean there have been delays in the availability of rental trucks and haulier drivers for containers
There are also home shortages and quick home sales in many real estates around the world. This means more people are using storage options which equally means that more warehousing units are reaching their maximum capacity and so driving up storage costs
This is notwithstanding the rising uncertainties in the global shipping network due to outbreaks of the COVID-19 cases, labor shortages, and other economic factors that have caused shipping lines to equally hike their prices.
How can I save on moving costs to offset the price surge?
1.   Always work with a FIDI approved International Moving Company
A FIDI Mover will ensure adherence to professional and quality standards. Yes, your quote may be higher that is because the FIDI mover has put in place stringent systems and   will be aware of the higher costs and will ensure that they offer an accurate international moving quote that will be honored.
2.   Assess your moving quote
The best international moving quotes will pay attention to certain items including hourly cost of labor, crating and carton costs, moving truck space, and storage options. Speak to your moving experts about how each of these items affects you and why you are paying what you are paying. They might even help you make the right choices about which items require long-term storage or items that require custom crates among others.
3.   Be aware of peak days & seasons
Your moving date and season will influence your moving costs. For instance, weekends are often costlier than moving on weekdays. Again, peak seasons, mean higher moving activities which will also influence your moving costs. Australia peak season is November through January.
4.   What moving services do you require? 
Your moving needs are unique to you. So, you need to speak to your ideal moving company about the moving services you need and why. That way, you only pay for the most important services and not services you don't need.
5.   Get rid of unnecessary items
When you have fewer items to move overseas, you automatically pay a lower amount of money. Moves are often priced on volume. Carefully assess your belongings to sell, dispose or donate items. Be very honest about your assessment so any sentimental item you move with is worth it.
Overall, global inflation might be hiking your moving costs. But these tips help you offset any price increases by making the right moving choices. That way, you can move overseas without breaking the bank.
About SIR MOVE
Established in Singapore in and Malaysia since 2006, SIR Move Services is a Singapore/British brand, and it is a moving company that continues to build a business based on integrity and trust. SIR provides Complete Move Solutions for International, Commercial and Domestic Relocations inclusive of storage and insurance. We move pets too. Moove My Box (MMB) is the newest addition to our suite of services allowing customers to ship small shipments faster. Similar to Air Express Delivery with the addition of packing and collection services. SIR Move is a qualified FIDI/FAIM Quality Mover.