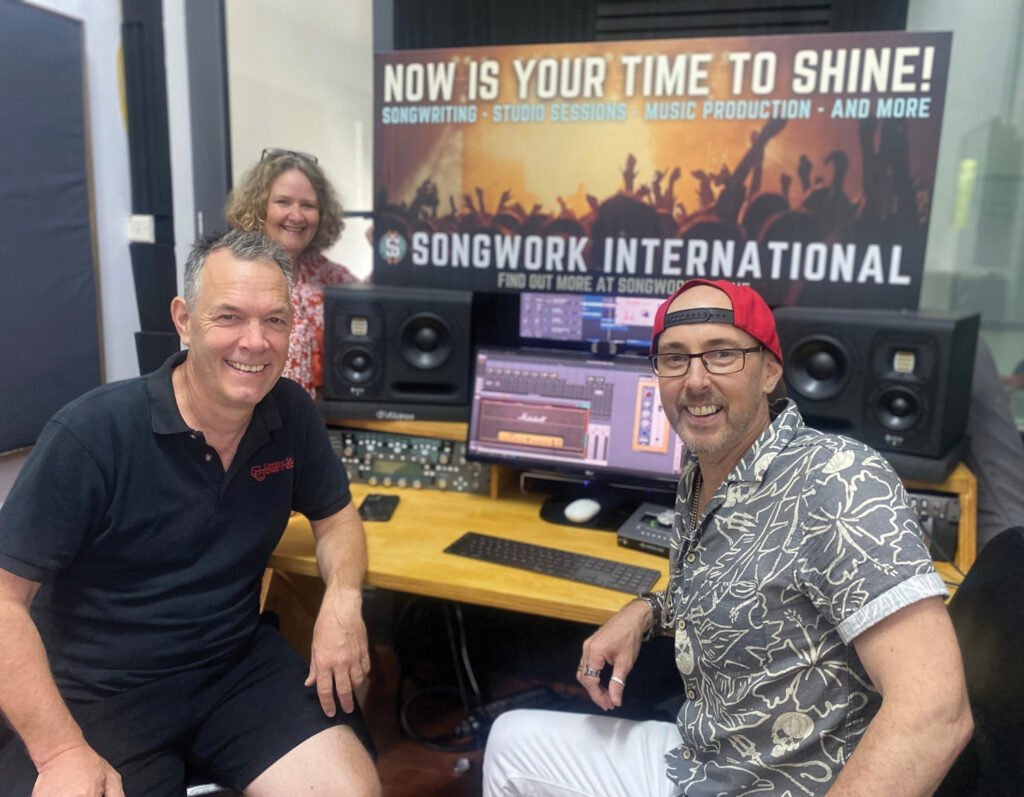 When it comes to the arts in Singapore, it doesn't get much better than Pete Hodgson, Ali Tompkins and Roo Pigott. Pete and Ali first met at the UK's prestigious Guildford School of Acting and today run Centre Stage School of the Arts (CSSA), providing opportunities for young people to develop through drama, musical theatre, acting and dance. Also from the UK, music producer and songwriter Roo Pigott uses his experience of working with the likes of Ed Sheeran and John Mayer to lead a team of internationally successful songwriters, producers and music industry professionals at Songwork International.
Expanding Artistry
Today, the two prolific companies have come together to highlight their exciting collaboration. By joining together, students from both organisations now have access to huge possibilities: Centre Stage students to Songwork's recording and publishing facilities, and Songwork students to Centre Stage's performance training, particularly in musical theatre and dance.
"We met Roo about five years ago and immediately hit it off," says Pete from CSSA. "He told us about how he encourages children and teens to develop their skills as singer-songwriters, with the mission to expand their artistry and to develop as confident, creative human beings. This was completely in line with the very same principles Ali and I have spent nurturing for the past 30 years."
Shared ethos
Indeed, what Centre Stage and Songwork discovered was that they both shared the same ethos: that young people benefit hugely from playing within an artistic framework. "All the performing arts are rooted in creative experimentation and exploration. We abandon and rebuild, collaborate and share," Pete continues. "Roo develops the imagination of songwriters and musicians and gives them the tools to develop and work at those skills. Meanwhile, at Centre Stage we use the performing arts to allow children to gain a healthy sense of self."
Collaboration was a natural step and easy progression, beginning with the staging of The Attic Sessions, a live show that saw Centre Stage and Songwork's students performing in unison. By far, the most thrilling proposition that has come from their collaboration is the building of a Songwork recording studio at Centre Stage earlier this year. "This space allows everyone to access the music production, content development and artistic know-how of Songwork, Roo and his team," says Pete.
"We have musical-theatre students recording and building a profile on Spotify and are delighted to now host The Attic Sessions as a monthly event." Songwriting workshops and music production courses are a new addition and a Technical Theatre course is in the pipeline. Says Pete, "Combining the collective technical knowledge of both companies gives us the chance to support a child's development across music, songwriting and the performing arts. Together we can guide them towards future careers and a wealth of options in a way that no other creative organisation can."