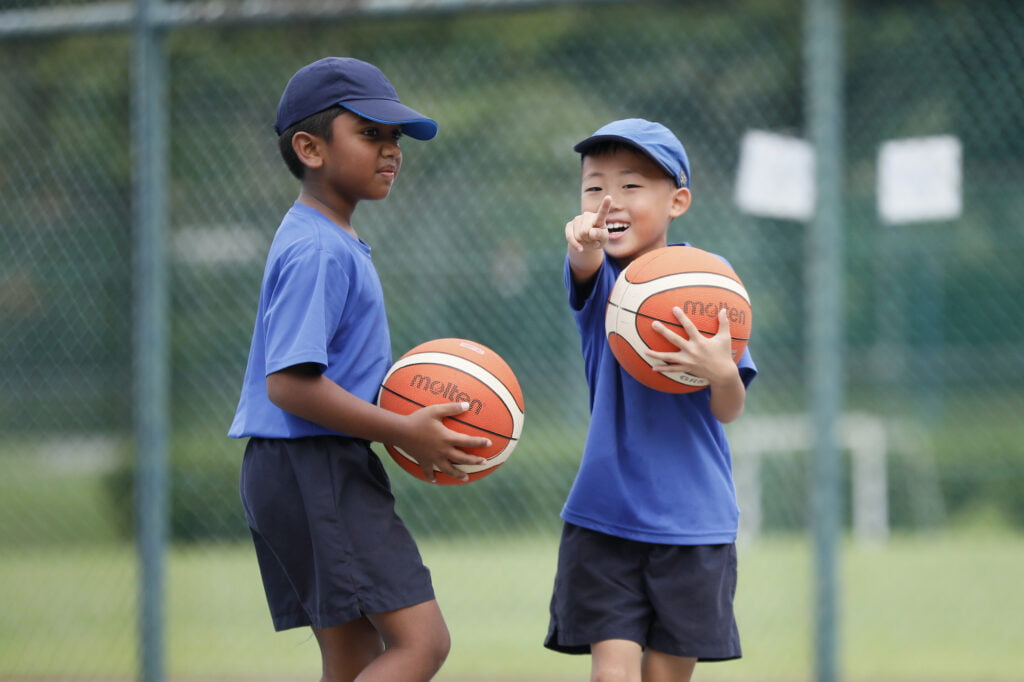 A warm and diverse community. Engaging, future-focused learning. Caring teachers. These are just some of the features of the learning ethos at One World International School (OWIS) that families in the school community appreciate and recommend to others. And come August 2023, there will be an all-new campus in the OWIS family of schools that will follow the same values-led education approach.  
Following in the footsteps of OWIS Nanyang and OWIS Suntec, OWIS Digital Campus* in Punggol will emphasise multicultural immersion. With an attendance cap on nationality that ensures a diverse student body, the school will welcome students from Early Childhood through Grade 8 from August 2023, with plans to expand to Grade 12 in the future. And, as always, the school's curriculum will focus on providing students with personalised learning journeys while emphasising a values-led education.
Well-rounded international school education 
Since 2008, One World International School has been making a name for itself among expat families in Singapore, primarily due to its quality of education and the thought that goes into the design of the curriculum and the learning spaces. And that's all expected to continue at the new Digital Campus in Punggol. Passionate educators, dynamic communication with families, and a devotion to the core values for which OWIS is known will make the new campus the go-to choice for families in the North-East region of Singapore.
The mindful and balanced use of technology has always been a part of the engaging education experience at OWIS. At the new Digital Campus in Punggol, students can expect to find a wealth of interactive features in the classrooms, which will help to make learning collaborative and personalised. Creativity will be built into every school day, and every student will have the opportunity to practise skills related to critical thinking, problem-solving, and more. 
With whole child development in mind, OWIS Digital Campus will give due importance to stimulating learning spaces that offer plenty of room for exploration for students in Early Childhood, Primary and Secondary. Some of the interesting learning spaces and skill studios that are being designed include: STEM studio, LEGO room, and performing arts centres. Among the spaces for physical education, a sports stadium with a capacity for 1,000 spectators holds the promise of exciting events where our champions will be cheered and celebrated! 
Shaping future leaders
For more than a decade, OWIS has been preparing students to take on the challenges of the 21st century by shaping future leaders who embrace kindness, respect and an open mind. If you're interested in learning more about the new campus, contact the admissions team at OWIS Digital Campus today. 
(*Proposed site for an international school that will open in August 2023 subject to approval from regulatory authorities.)
Call +65 6914 7351
Email – admissions.pg@owis.org
27 Punggol Field Walk, Singapore 828649