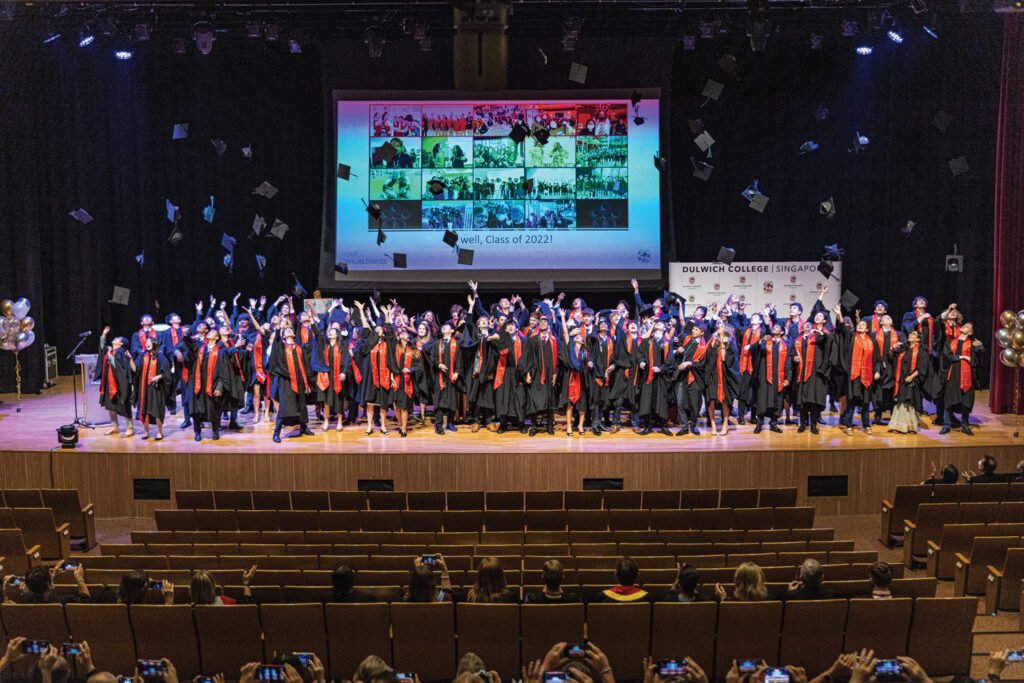 Dulwich College (Singapore) is a leading international school for students aged 2 -18. We nurture global citizens and well-rounded future leaders who are passionate and equipped to provide solutions to the world's challenges. We do this by creating opportunities for students to engage with practical, real-world issues and by delivering a world-class innovative education underpinned by a rich academic, sports, performing arts and music curriculum, plus a strong focus on wellbeing. Today, we're proud to share that we are one of the leading international schools in Asia and home to over 65 nationalities. The Australian / New Zealand community account for 12% of our overall student population; this is the second highest nationality group at Dulwich.
Personalised Pathways
'Students come first' is at the heart of everything we do. Our learning experiences are designed with the needs, talents and capabilities of our students as the focus. Our programme is rich, broad, balanced and structured as a series of personalised pathways that allow all our students to develop in any chosen area or remain all-rounders. These pathways allow them to thrive, shine in an area of interest, specialise if they wish to, or experience as many available opportunities as possible.
In our Upper Senior School in Years 12 and 13, this ethos is especially significant with our offerings that support every student's passion and needs, equipping them with the skills to prepare them for life after school. The aim is to develop confident, thoughtful, and outward-looking young people who have enthusiasm for learning and to enable them to continue leading fulfilling lives beyond Dulwich.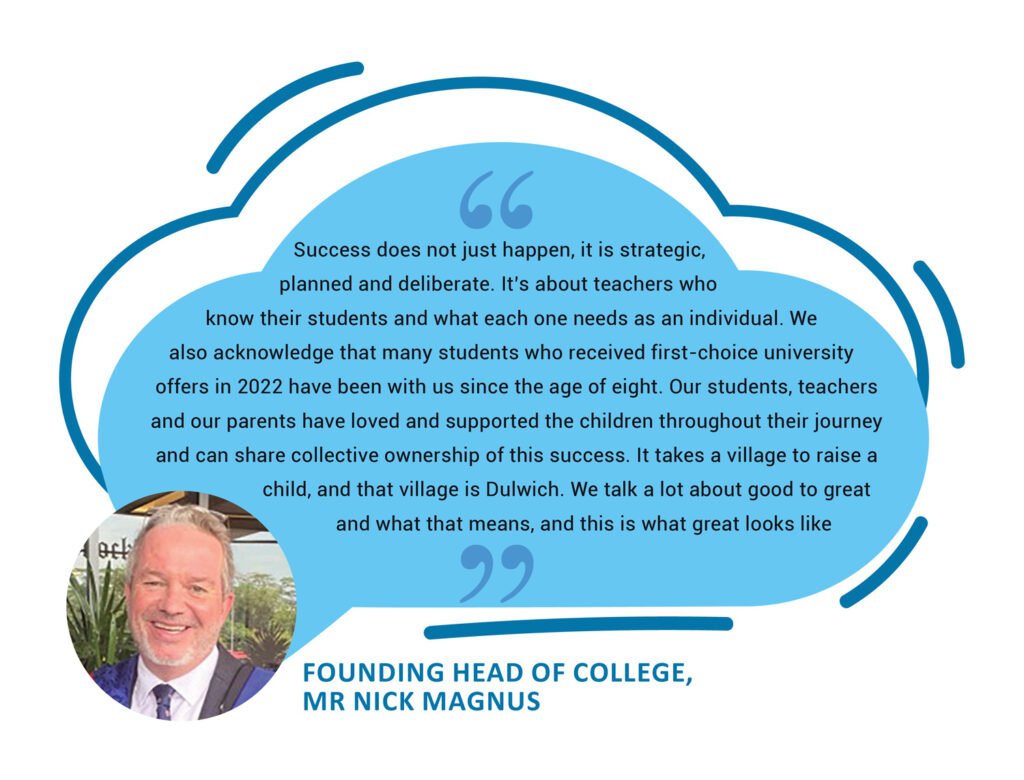 Choosing Your Own Pathway – IBDP or IBCP
All students in Years 12 and 13 study the globally recognised and respected IB programme. This covers either the IB Diploma Programme (IBDP) or the IB Career-related Programme (IBCP), both of which teach students core life skills such as being open-minded, caring and principled, and how to develop curiosity through inquiry
The IBDP at Dulwich underpins and supports the core of the IB programme, to develop intellectual, emotional, ethical, and academically balanced individuals. The difference at Dulwich lies in the breadth of subject offerings that go beyond the norm. With choices in areas like Film Studies, Sports Exercise, Health Sciences, and more, the needs of the individual student are supported
At Dulwich we don't pre-select students for the IB Diploma. All students can complete either the IBDP or IBCP
The results achieved in the 2022 IBDP are a strong endorsement of our priority of empowering choices to meet each student's goal. The college attained a phenomenal average point score of 38.9, with 48% of our students receiving a score of 40 or above
The IBCP offered at Dulwich has a selection of six career-related pathways that include business and sustainability; performance and production arts; creative practice; art, design and communication; sports; engineering; and digital technology. This ensures that we give our students the breadth of choice in specialist subjects and provide them with the future skills they need for the rapidly evolving workplace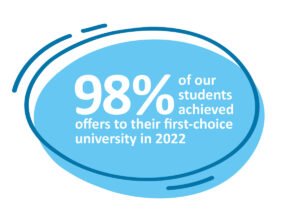 University Counselling and Career Programme (UCC)
Dulwich students benefit from an in-house team of highly experienced University and Careers Counsellors, who not only help them make informed choices about their future options, but also have excellent working relationships with the Admissions Departments of universities around the world including Australia and New Zealand.
A whopping 98% of our students achieved offers to their first-choice university in 2022, something that was made possible because of our personalised approach. UCC counsellors guide our students from Year 8 to Year 13 to help them research their best-fit further education institutions by career matching and helping with global university applications.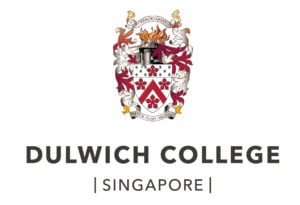 Please visit singapore.dulwich.org to learn more or arrange a visit, or contact our Admissions Team at +65 6890 1003 /
admissions.singapore@dulwich.org