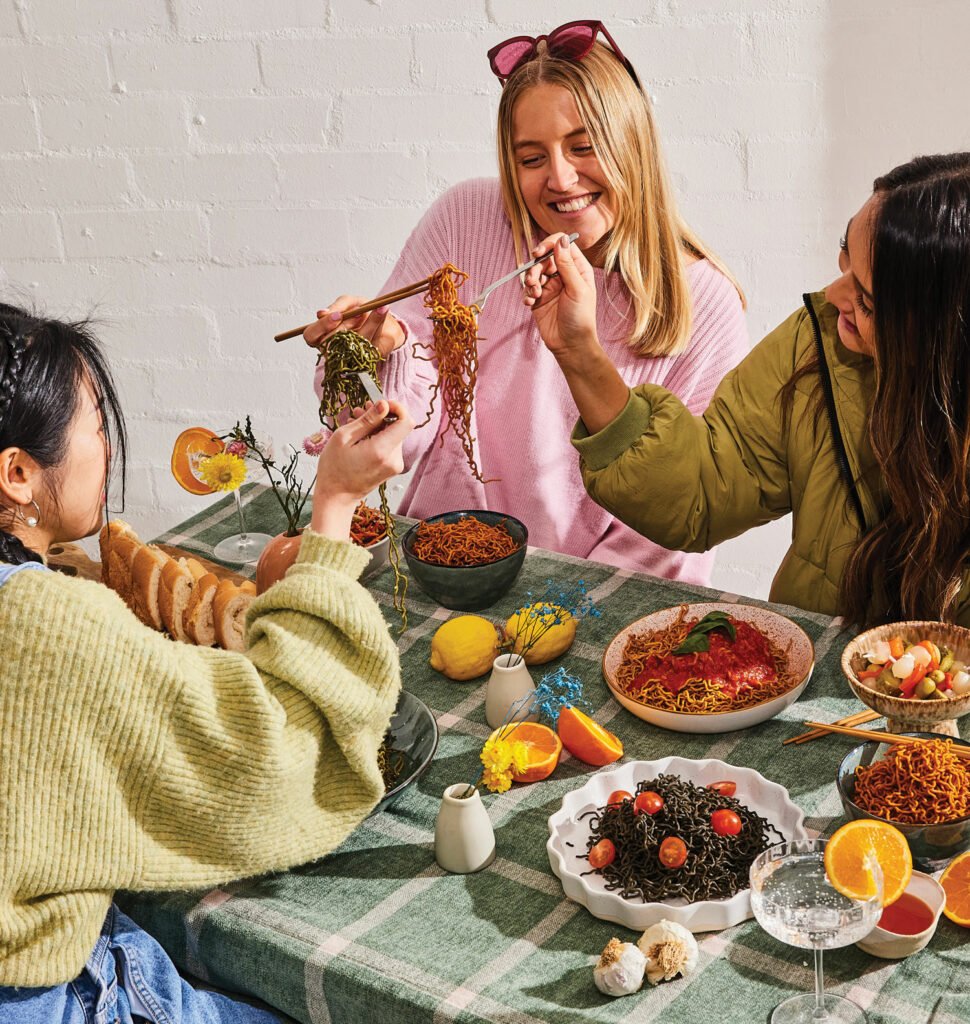 We're all aware of the severity of climate change. Across the globe, we see extreme weather events from raging bushfires to biblical level flooding and soaring temperatures. All this can seem daunting and leaves us feeling hopeless as to what we can do to make a positive impact.
Gen Z kids are more aware of the eco issues facing the planet than generations before, and they're constantly inspiring us to take action. But let's be honest, managing a family's daily nutrition and fluctuating meal demands can already feel like an uphill battle. Layering a collective environmental responsibility on top of feeding those you love can at times be overwhelming.
When making good food choices for your family, there's a lot of boxes to tick. We're all looking for food that:
Tastes great (not as simple as it sounds!)
Nourishes us through nutritious ingredients
Is easy to purchase in Singapore at a reasonable price
It would also help if food didn't completely ravish the earth of its resources but instead put more back than what it takes out. That's where WhatIF Foods come in. This new company with their HQ in Singapore is on a mission to make it as easy as possible to provide healthful, nutritious and planet-aware food without compromise. They're a business inspired by doing things 'better'. WhatIF's DNA is founded on REgeneration – to REplenish ourselves, to REstore our soil, and to REconnect with farming communities who grow our food.
Who is WhatIF Foods?
WhatIF Foods is built on the mantra of "What if foods were made a better way?" They're taking action now through ingenious product development and supply chain innovations to create better solutions for the environment, communities, and us. All of this is based on an inconspicuous legume called the Bambara groundnut – or as they affectionately call it – the BamNut! If you've never heard of it you're not alone, but this little guy is all set for serious food stardom.
The BamNut originates from west Africa but can also be cultivated closer to home in Indonesia and Malaysia. It has largely been forgotten, but WhatIF are now introducing it to the masses because of its incredible regenerative properties. This hardy plant thrives in poor soil conditions and requires minimal watering. Being super-fans, WhatIF has initiated an outreach programme to grow this crop which in turn connects smallholder farmers to its food system and brings meaningful livelihoods back to communities.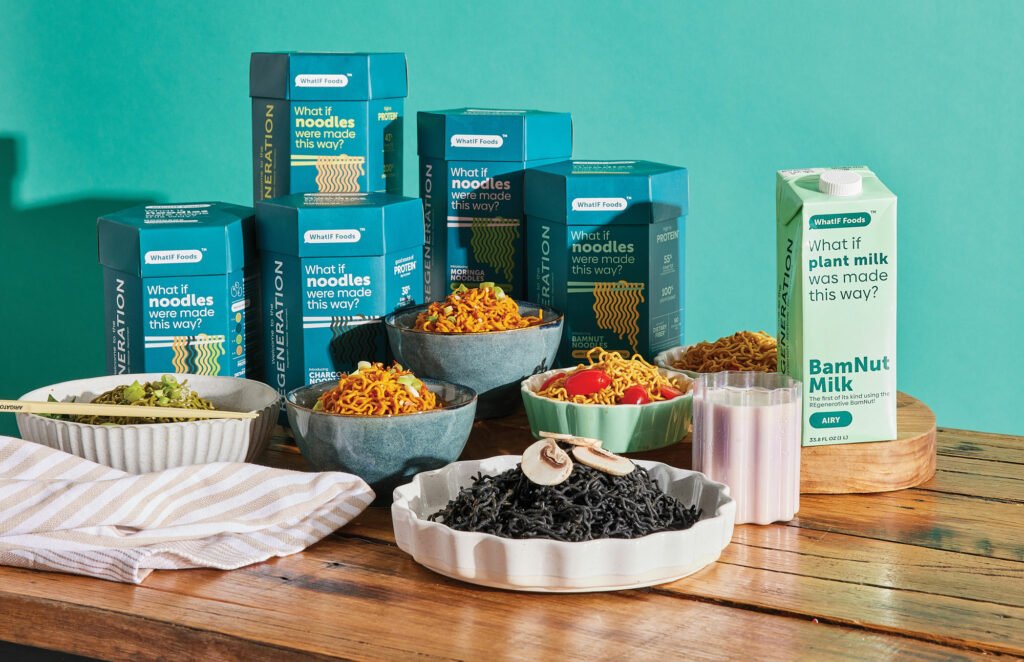 What's in the WhatIF range?
Currently it extends to noodles and plant-milk, all made from the BamNut. They're available to purchase directly from the WhatIF website, as well as selected Cold Storage and FairPrice Finest stores. You can also find them on Sasha's, Amazon and Redmart. Don't miss the BamNut Noodles which come in Original, Moringa, Charcoal, Pumpkin or Multipack combined with their own 'no MSG' seasoning variations. Eat them straight up or add them to your own recipes as you would any noodle, pasta, ramen or rice.
BamNut Noodles make for a winning healthy alternative to traditional instant noodles as they're air fried, not deep fried, plus the high protein and fibre provides a filling post-school snack. Oh, and did we mention how tasty they are for kids and grown-ups? Remember to lookout for cool, new products launching soon to complement the current portfolio. Enjoy!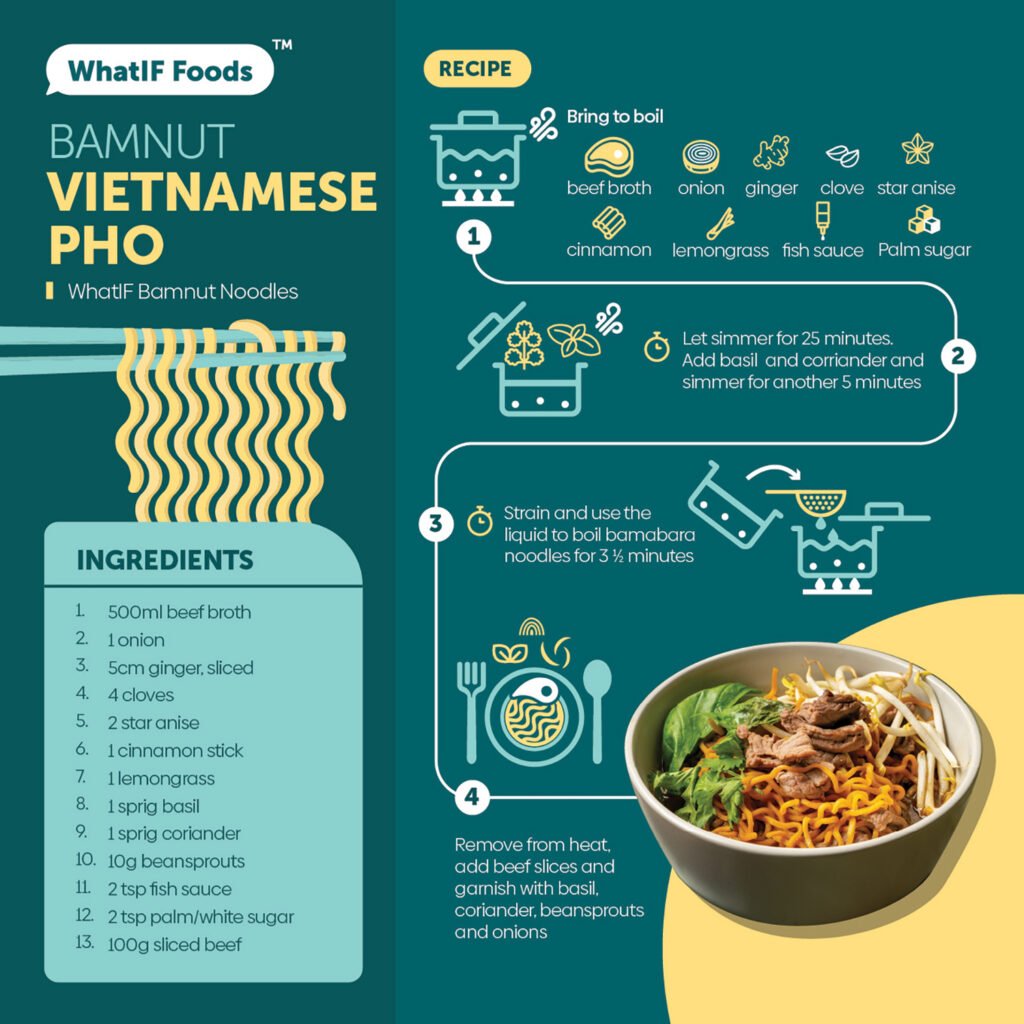 Impressive BamStats
The Bambara groundnut is a complete food, packed with 20% protein, 18% fibre, B vitamins, seven minerals and iron
Its low water usage and environmental credentials are category leading
BamNuts can grow on degraded land which gives the nut a new lease of life and provides farmers with an additional source of income
It's highly versatile and works well with a multitude of foods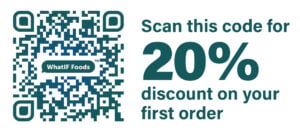 Discover more about WhatIF Foods at Find out more about WhatIF Foods on their website, whatif-foods.com