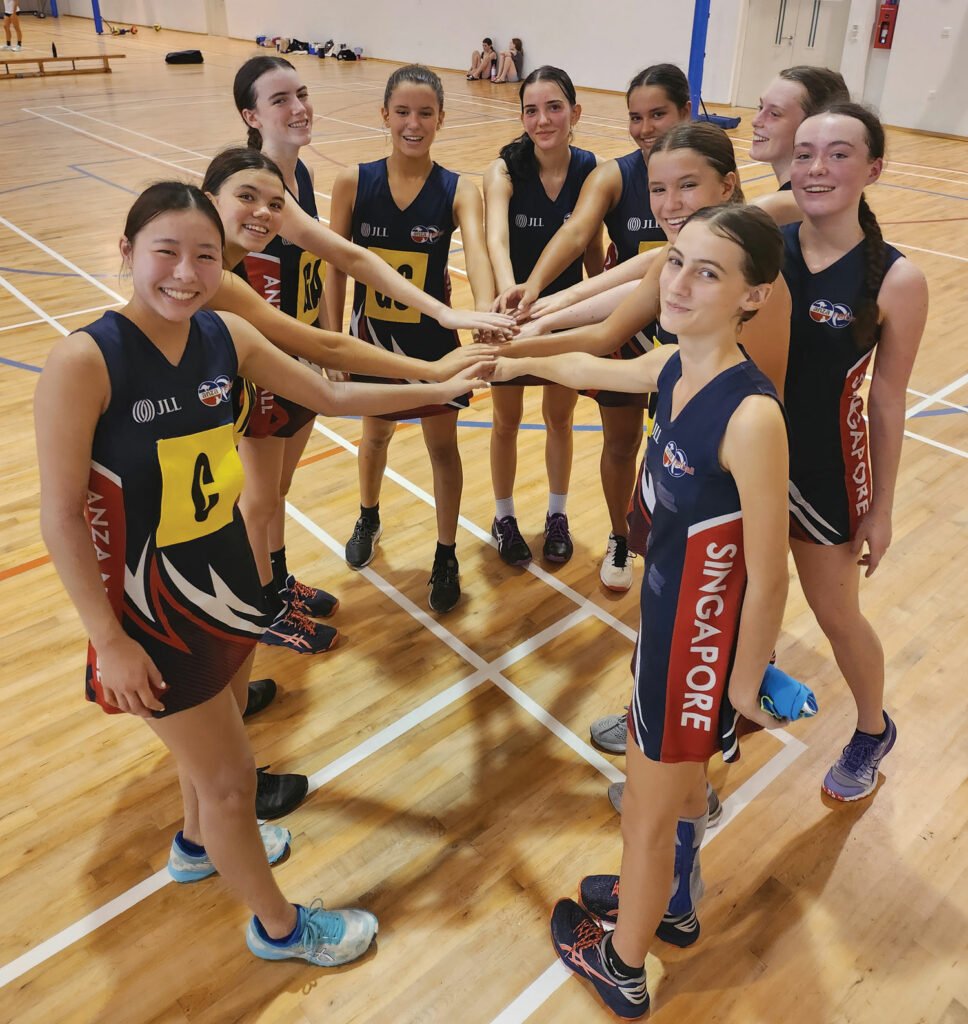 After a slow start, the second half of 2022 saw the return of regular netball leagues and tournaments to Singapore. ANZA Netball was of course keen to participate and embraced the chance to play on the pitch and compete with others.
Sport Ready Junior League
The Sport Ready League was open to our players in the U11 and U12 age groups – ANZA Fire and ANZA Scorchers (U11) and ANZA Heat and ANZA Flames (U12) – all of whom were raring to go! The matches were held at Dulwich School and Tanglin Trust School on Saturday mornings with the U11 league running for 11 weeks with 11 teams from 6 clubs, and the U12 league running for 7 weeks with 7 teams from 4 clubs. The opportunity for ANZA Netball to enjoy a regular tournament was fantastic as many of the girls had never played a competition before. They loved it!
In the U12 Division, ANZA Heat finished in first place. In the U11 Division, both ANZA Fire and ANZA Scorchers finished near the top of the table.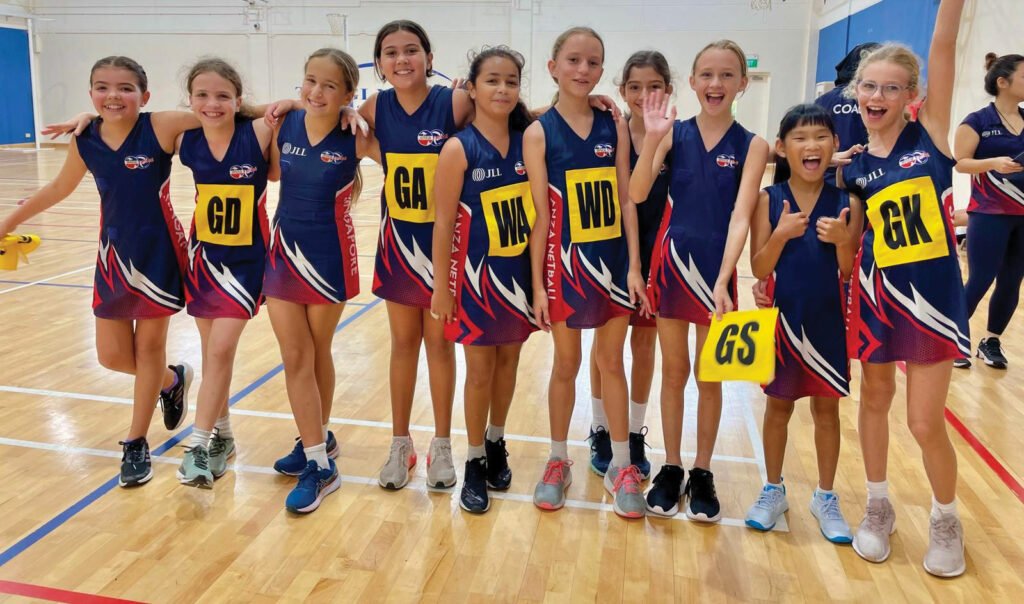 SGNA Cup
The SGNA Cup also ran over a couple of months in late 2022 for the U14 and U16 age groups which meant that ANZA Thunder and ANZA Flash (U14), and ANZA Storm and ANZA Lightning (U16) could play. The netball clubs participating were Singapore Netball Academy, Sport Ready, Centaurs, TKSS, and ANZA. This league was held at Methodist Girls School and Nan Hua High School on Sunday afternoons.
In the SGNA Cup U16 Division, ANZA Storm finished undefeated and top of the table at the end of the regular season. In the U14 Division, ANZA Thunder also finished undefeated and top of the table at the end of the regular season. Needless to say, both teams did brilliantly.
A special thank you and farewell go to Nicky and Rachael Renwick (see pic above left) who have been keystone members of the ANZA Netball Club for many years and departed at the end of 2022. Nicky has done an amazing job, expertly managing the logistics of the Session 3 girls aged 13 and above for several years. Rachael, an integral member of the 2007 cohort, was farewelled by running through an arch of Session 3 players. The ANZA Netball community wishes them all the best.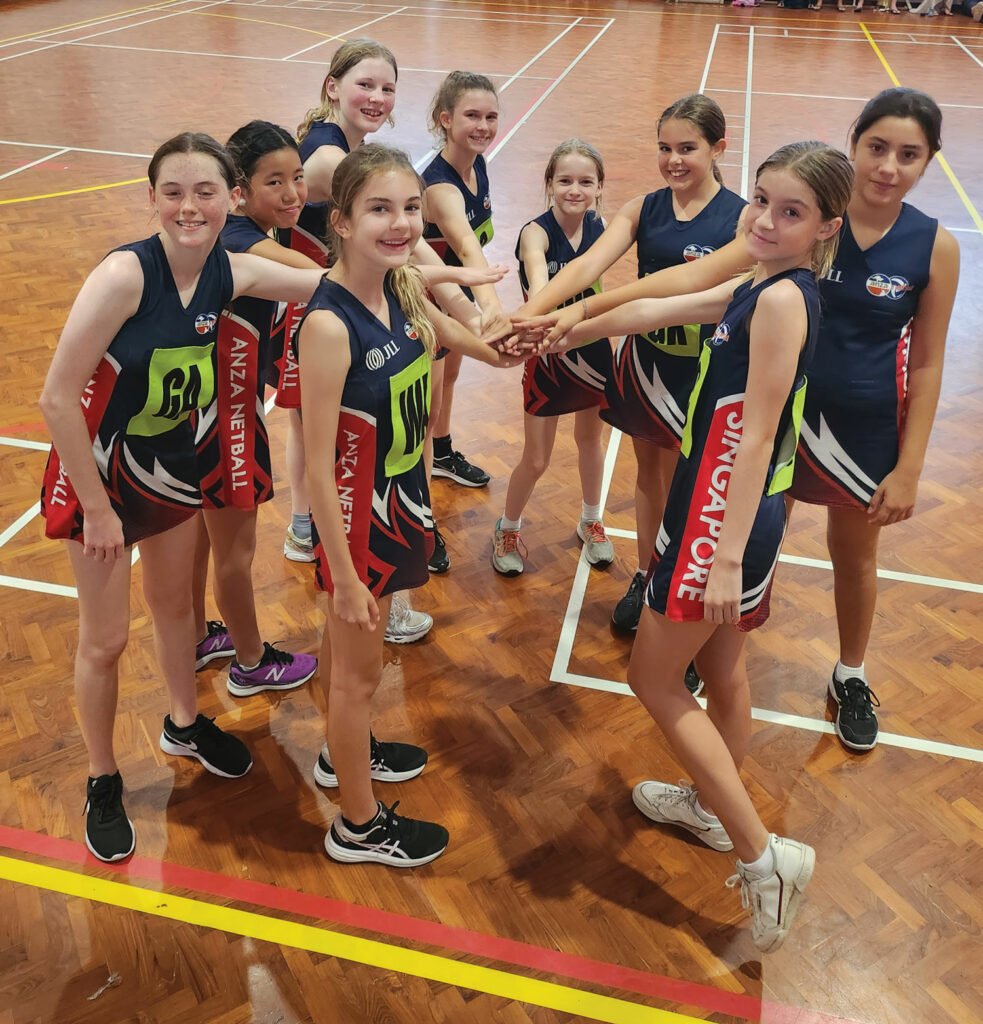 ANZA Accelerator
The ANZA Accelerator mini league took place over two weekends in November and December at Tanglin Trust School for the younger girls playing U10, U9 and U8. This was a friendly tournament with even skills-based teams and a positive experience for all. Several clubs joined in and the event allowed the younger girls to put their skills training into solid practice.
We are so proud of the ANZA players who competed in all of the 2022 leagues. With our fabulous group of professional coaches, as well as our multi-talented volunteers and fantastic indoor facilities, the future looks very bright indeed for ANZA Netball.