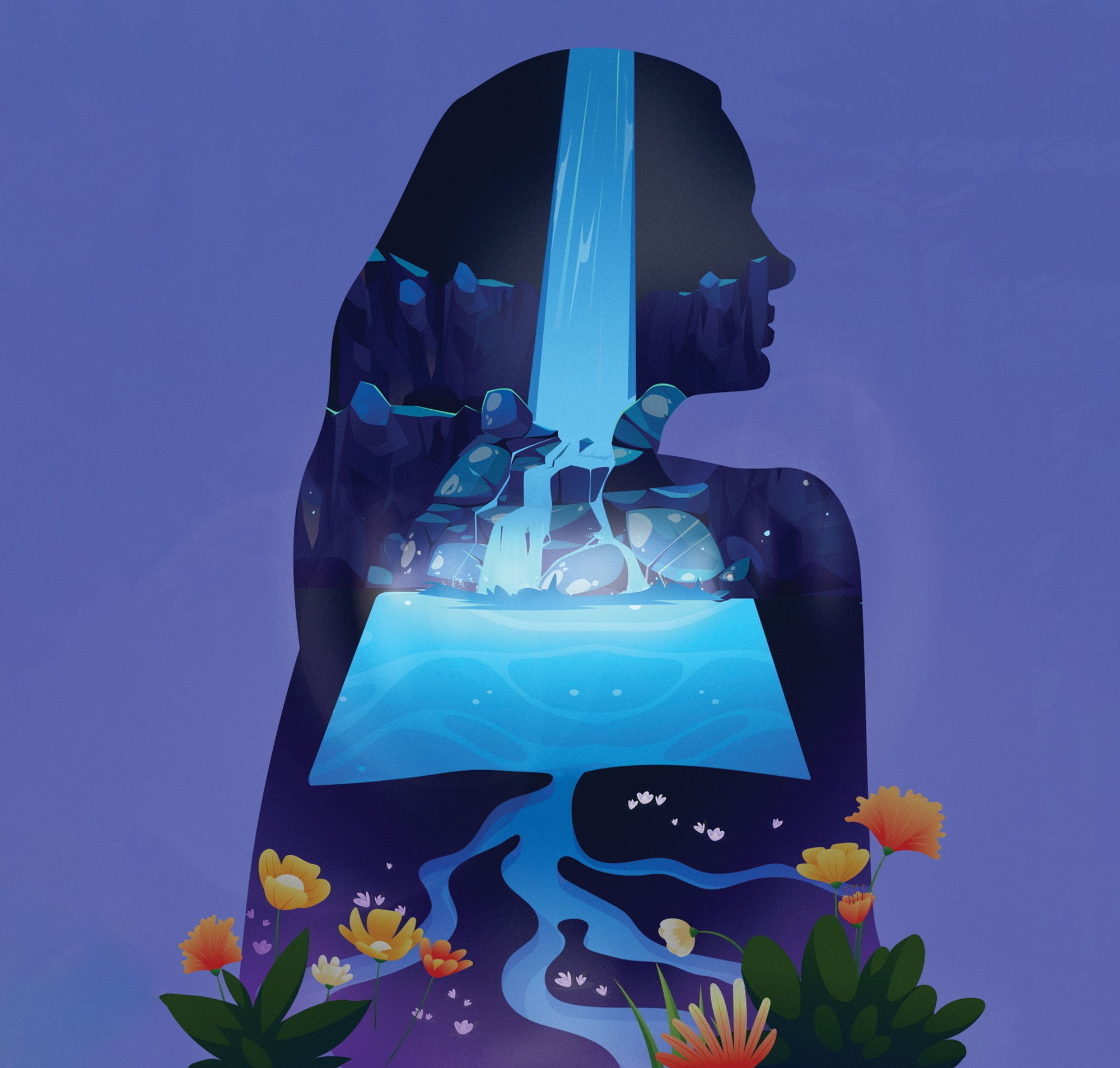 Money plays a critical role in our lives, but few of us realise just how much it can impact our health. Sometimes the topic of personal finances can feel overwhelming, but starting with one small financial habit at a time could be all you need to improve your situation – and in turn positively impact your overall health and happiness. Indeed, financial wellbeing involves the process of learning how to successfully manage financial expenses and conversely, your health.
Our relationship with our finances is central to our physical and emotional wellness. Financial wellbeing is about feeling secure and confident that you can pay the bills, deal with the unexpected and stay on track for a fulfilled financial future. When people feel in control of their money, individuals and communities are healthier, businesses start to boom and the economy benefits. The key is to find balance.

Calm & control
Experiencing financial pressure, can be extremely stressful, and those suffering problems may find that their mood, focus, and sleep are impacted as stress takes its toll. Financial problems can impact how we feel and perform at work and how we communicate with others. We also know that living with a pre-existing mental health condition can affect someone's ability to plan and make decisions, making it even more difficult to manage any lingering money troubles.
Worrying about cashflow can be so consuming that people may try to ignore their financial circumstances altogether. While this might provide some short-term relief, it will only cause more strife further down the line. Whatever monetary matters you may be experiencing, don't try to tackle the whole issue at once – break it down into short-term and manageable goals. By building levels of financial wellbeing up slowly, you can start to take action with assurance, calm, and control.
Boost self-esteem
When it comes to money problems within a relationship or when family is involved, it can often be (but is not always) the female who takes the strain. While times are changing, women today are still adversely impacted by the gender pay gap and are more likely to take career breaks to raise a family or look after elderly relatives. Some women in the so-called 'sandwich generation' – where they are caring for elderly parents while still raising their own children – often face a dilemma when it comes to moving wealth between generations. Furthermore, females have a longer life expectancy than males, therefore planning for the future is essential.
Financial education and autonomy are the biggest drivers of financial wellness for women. Although this may sound daunting, with a little guidance, achieving financial literacy around personal and household wealth can be empowering. We should all look out for friends and family. If there are signs that someone is struggling with money and mental health, you should encourage them to reach out for professional support.
Alexis Livanes, Partner, Eight Wealth International, Financial Wellness Accredited
Alexis has over 18 years of experience as a financial planner in the UK, Australia and Singapore and is passionate about helping clients, especially women, to understand their relationship with money. To get in touch, contact Alexis.Livanes@sjpp.asia or join the Facebook group Alexis Financial Wellness Retreat. Alexis is also hosting ANZA's Discovering Balance Series: Exploring the relationship between mental, physical, and financial wellness.

The 'St. James's Place Partnership' and the titles 'Partner' and 'Partner Practice' are marketing terms used to describe St. James's Place representatives. Members of the St. James's Place Partnership in Singapore represent St. James's Place (Singapore) Private Limited, which is part of the St. James's Place Wealth Management Group, and it is regulated by the Monetary Authority of Singapore and is a member of the Investment Management Association of Singapore and Association of Financial Advisers (Singapore). Company Registration No. 200406398R. Capital Markets Services License No. CMS100851. St. James's Place Wealth Management Group Ltd Registered Office: St. James's Place House, 1 Tetbury Road, Cirencester, Gloucestershire, GL7 1FP, United Kingdom. Registered in England Number 02627518.