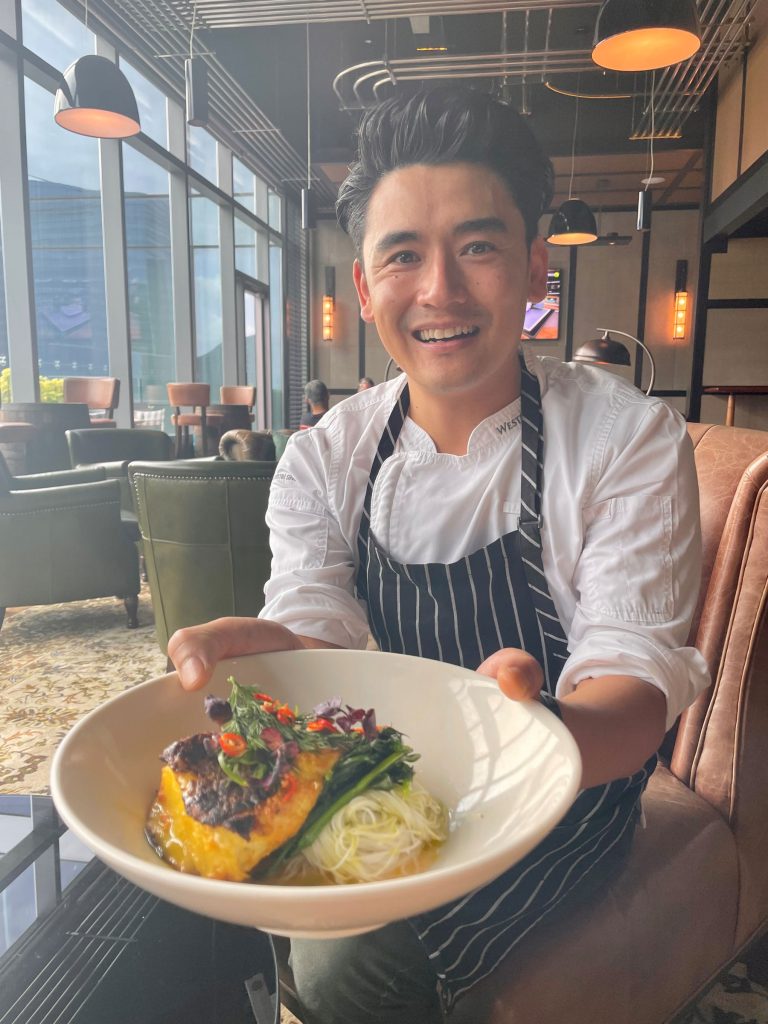 Living in Singapore, you might not be familiar with Tommy Pham, but foodie loving friends and family in Oz will be able to fill you in! Tommy graced Australia's TV screens in Australia Masterchef not just for Season 13, but also Season 14 last year. He star soon rose to celebrity status and today he follows his passion for food with collaborations and foodie pop-ups alongside taking care of his two little boys, Miles and Hugo.
For those unfamiliar with Masterchef Australia here in SG, please tell us a little bit about yourself …
I was born and raised in NSW, but coming from a Vietnamese background, my mum used to always cook me food from my culture. We lived in Cabramatta which was basically a mini Vietnam in itself! My passion for food started when I moved to Japan to live for a couple of years. I'd often miss home and cooking was a way for me to transport myself back to Oz and Mum's dining room table.
You starred in Masterchef Australia for two seasons. How did this come about? The first season came about after a friend's mum suggested I should give it a shot –  I'd never considered it before! When I was called by the producers to join a second season, to be honest, I wasn't too thrilled! Another six months away from my family was not what I was looking for, but thankfully they understood my concerns about leaving my young family and kindly allowed them to join me.
How was starring on the TV show?
MasterChef is an extremely crazy way to test your mental and physical abilities. Filming can take up to 14 hours a day, but the rewards you reap after the show are amazing. I wouldn't change it for the world! I think for me, the way I stayed mentally strong was to just take it one day at a time. If I thought too far ahead or into the past I'd freak myself out. I always tried to stay in the present moment, knowing that it was a privilege to be on the show and that every second was a blessing.
What was a highlight for you?
The biggest highlight was being able to showcase Vietnamese food and culture. It warmed my heart whenever I had people from a Vietnamese background in Australia message me telling me how they felt represented, and how they loved seeing they food they ate while growing up on national television.
You showcased many Vietnamese dishes from your childhood on Masterchef Australia. What's your favourite?
Bun mam, a super-funky dish that was extremely pungent in smell! It was almost cathartic to be able to cook that dish, as it felt like I was saying "This is me, this is Vietnamese food, I don't care if it smells this way, I know it tastes amazing, and I'm not scared to make this kind of food!" I was right as the judges loved it and I won the challenge that day!
You're curently collaborating with The Westin Singapore on a menu. How did that come about?
I was looking for places to stay in Singapore and emailed The Westin. We got chatting and they asked if I wanted to collaborate on a menu for Cook & Brew. It hadn't crossed my mind as I was only visiting Singapore for a quick visit. I initially thought it would be too hard to organise a menu in such a short period of time, however, we did it and now there's an innovative pop-up menu available right now which I'm really proud of.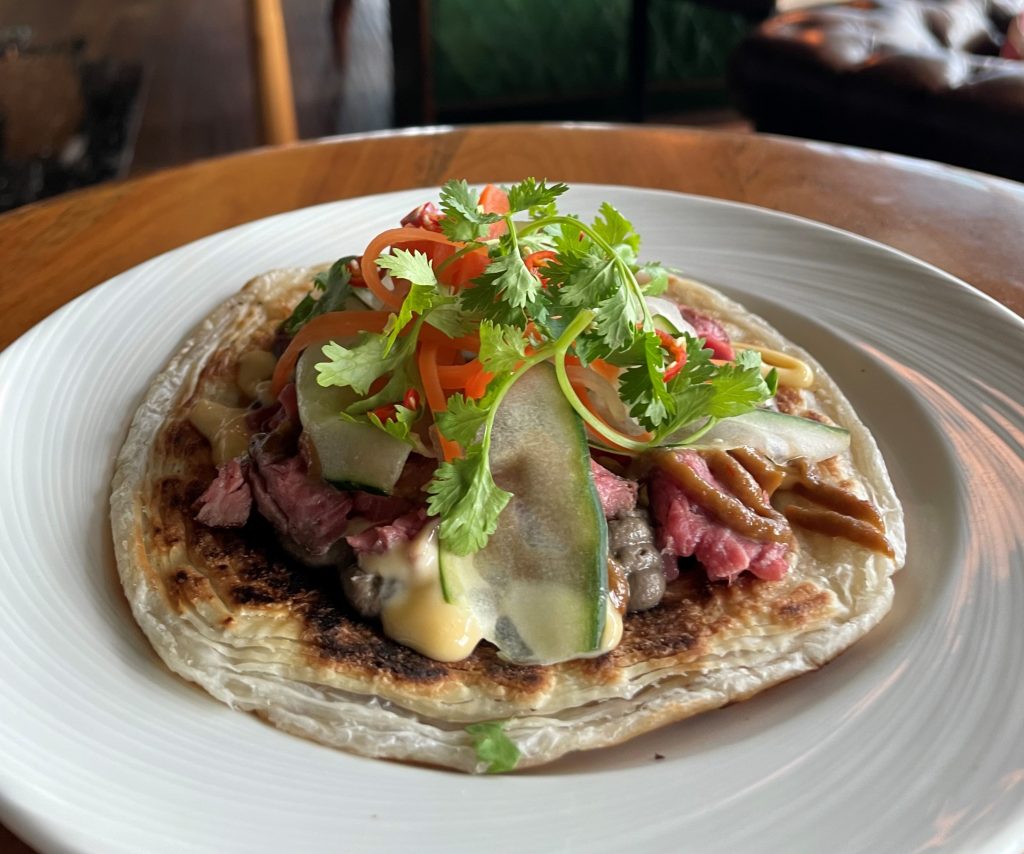 Talk us through your menu for Cook & Brew…
I really wanted to connect what I do with Vietnamese food to Singapore. Once I had that thought, I looked at the Cook & Brew menu to see how I could incorporate my ideas into what they are already offering. My pop-up food menu includes Bahn Mi, an iconic Vietnamese street food, but with roti instead of a baguette. Main Cha Ca La Vong features a tumeric, dill and spring onion dish, served with bee hoon, a classic Singaporean noodle, all sauced together with a intense Vietnamese Nuoc Mam. Dessert Flan with an Espresso Kacang and condensed milk sauce is my tribute to Vietnamese coffee and the classic Singaporean dish, Ice Kacang.
How does the food in SG compare to the Vietnamese dishes close to your heart?
I love love love Singaporean food! It has that perfect mix of familiar flavours, but different dishes that makes it comforting yet suprising and tantalisingly different every time. Besides chicken rice, I love satay skewers. My favourite local dish though, is Singaporean chilli crab and black pepper crab. You just can't beat the crab in Singapore!
Would you consider going back on to Masterchef?
Hahahahahahah – never again! Six months two years in a row is enough for me! But seriously, I have two little boys now and I want to spend as much time as possible with them while they're still young.
How important is it for you to pass on your passion for Vietnamese food to your kids?
I would say it's the most important thing in my life right now. They are my world and I want them to know how special they are and how special their heritage is. I think having an understanding of your heritage really helps with understanding who you are, where you belong, and the importance of family.
Savour Tommy's three-course menu ($68++ a person)at Cook & Brew, The Westin Singapore, Level 33, Asia Square Tower 2.