No, your eyes do not deceive you – sometimes ANZA Cycling come together with no aerodynamic clothing in sight! No-one had to be asked twice when we arranged an end-of-year-bash to enjoy a few drinks (not coffee!), and to show off our finest tropical outfits.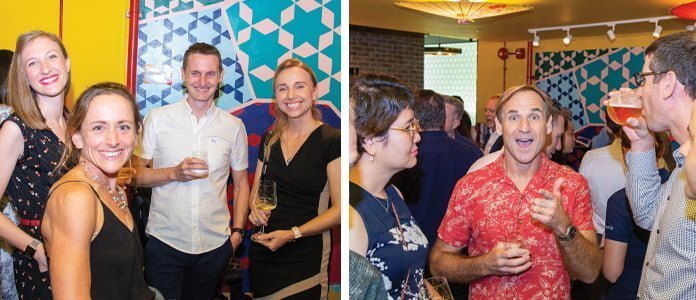 The event took place at Huone event space in Clarke Quay. To add to the merriment, ten lucky members also won prizes donated by our fabulous sponsors including vouchers from Tanamera, Butcher Box and Simply Active, wine from Trouble Brewing, a bike service from BB Bike Studio, cycling sunglasses from Senoko, new 2023 cycling kits from Wilhelmsen, and a dynamic bike fit from Fahrenheit Performance.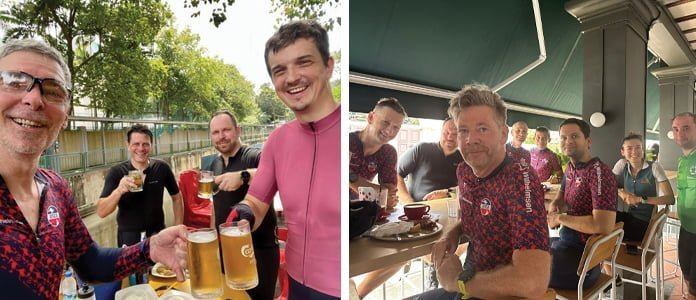 Festive 500
To compensate for the extra feasting, some of our more committed cyclists took part in the Rapha Festive 500, where they signed up to cycle 500km between Christmas Eve and New Year. The group completed a mix of rides, from shorter 70km routes in Singapore, to 150km+ rides into Malaysia.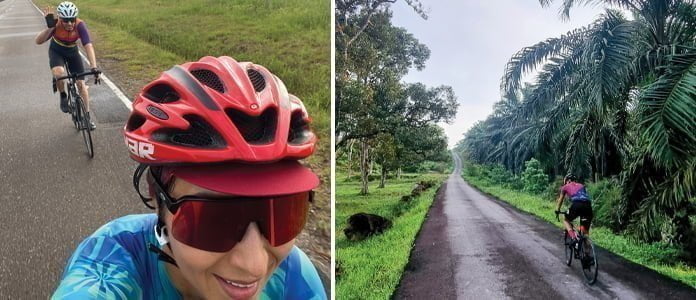 A special shout out goes to newlyweds Jenny Boyd and Louis Island (see right) who took the Festive 500 to the next level by riding across three countries – Singapore, Malaysia, and Indonesia. The pair started in Malaysia on Christmas Eve with a punishing 200km ride, and spent Christmas Day 'refuelling' before riding 60km in Singapore on Boxing Day. Over the next three days, Louis and Jenny completed their final 250km in Indonesia – sightseeing through the long stretches of cycle-friendly roads from the coast to the inland mountains of Bintan.
Congratulations to all who completed the challenge!  
We don't stop at CNY!
Not ones to pass up the opportunity to rack up some extra miles, ANZA Cycling members ushered in the Year of the Rabbit with a series of public holiday 'RTIs' – round the island rides of approximately 120km in distance. Our wish is for more safe, enjoyable and rewarding cycling throughout 2023.