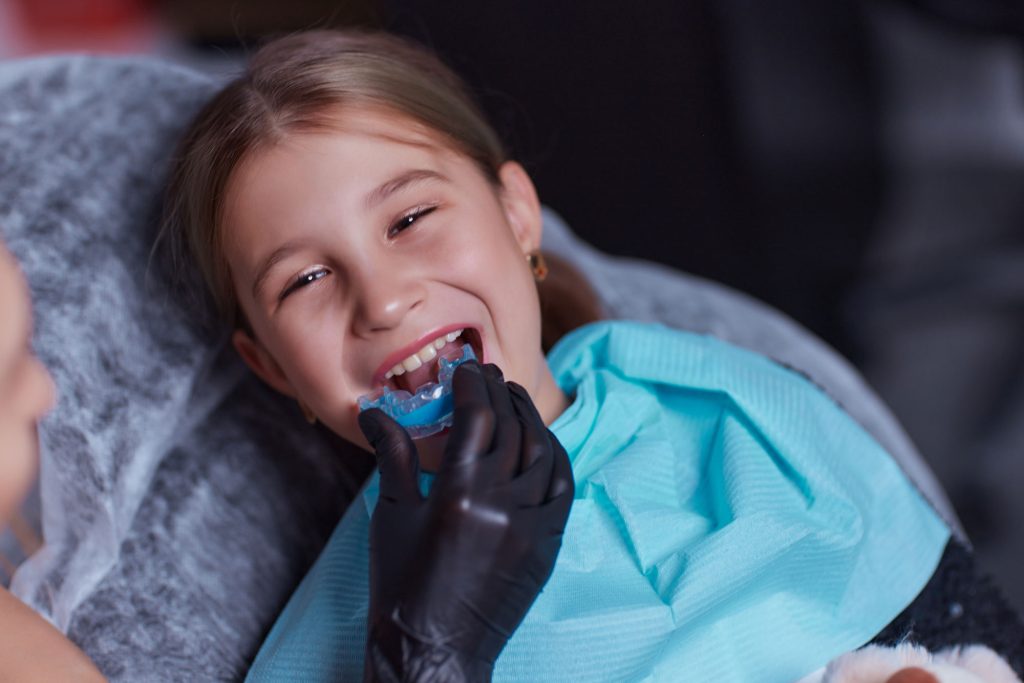 Every April, Facial Protection Month helps doctors and dentists remind parents, coaches and athletes to protect themselves with a sports mouthguard.
While exercise and sports are an important part of a healthy lifestyle, they can also come with an increase in risk in dental and orofacial injuries. These types of injuries are common in sport and can happen in both contact and non-contact sports. Common dental injuries in sports include tooth fractures, intrusion, extrusion, and avulsion, as well as temporomandibular joint dislocation. With such good weather in Singapore, dentists see injuries from sports all year round!
Sports mouthguards 
It has been shown that mouthguards help prevent trauma to the teeth and face, and they may also have a protective effect when it comes to concussions during sports. In addition to protection against orofacial trauma, mouthguards can also significantly reduce the cost of treatment for orofacial sports injuries.
One of the most common dental injuries that dentists see during sports is an avulsed tooth. This occurs when a tooth is completely dislodged from its socket. When a tooth gets knocked out, sometimes it can be saved and sometimes it cannot. While there are many cosmetic options in treating these types of injuries, something many patients don't realise is that the cost of treating an avulsed tooth over a lifetime can be between $5000 and $20,000.
How sports mouthguards protect teeth
Mouthguards protect you and your child's teeth by doing the following:
Absorb shock to reduce or prevent fractures in teeth and jaws
Provide soft tissue protection to decrease oral and lip lacerations
Help support the teeth and jaw by filling in missing teeth spaces
While they may not prevent a concussion, theoretically they could lessen the impact of a hard blow to the jaw from radiating to the skull
Sports mouthguard types
There are a few options when it comes to mouthguards:
Custom mouthguards
Boil-and-bite mouthguards
Generic mouthguards
Learn about sports mouthguard types & care >
Mouthguards only work when you wear them
Compliance when it comes to mouthguards varies greatly in sports. But we know that a mouthguard won't work unless you wear it. To ensure the highest compliance, dentists would recommend getting a custom fitted mouthguard as they are often the most comfortable and offer the best protection while you're playing sports.
ANZA's corporate partnership with expatdental®️ 
All ANZA members and their immediate family members can enjoy our corporate partnership with expatdental®️ which includes custom mouth guards as well as routine cleanings, cosmetic dentistry, teeth whitening and orthodontics. Sign into your ANZA membership to see your price list.
Need more information about sports mouthguards? Book an appointment with expatdental®️'s international team of dentists in Singapore.
About expatdental®
Internationally trained & certified dental team
Transparent pricing. No Surprises.
A Dental Warranty. See website for full details.
Book online at EXPATDENTAL.COM
WhatsApp +65 9656 0697  
Call +65 6816 5742