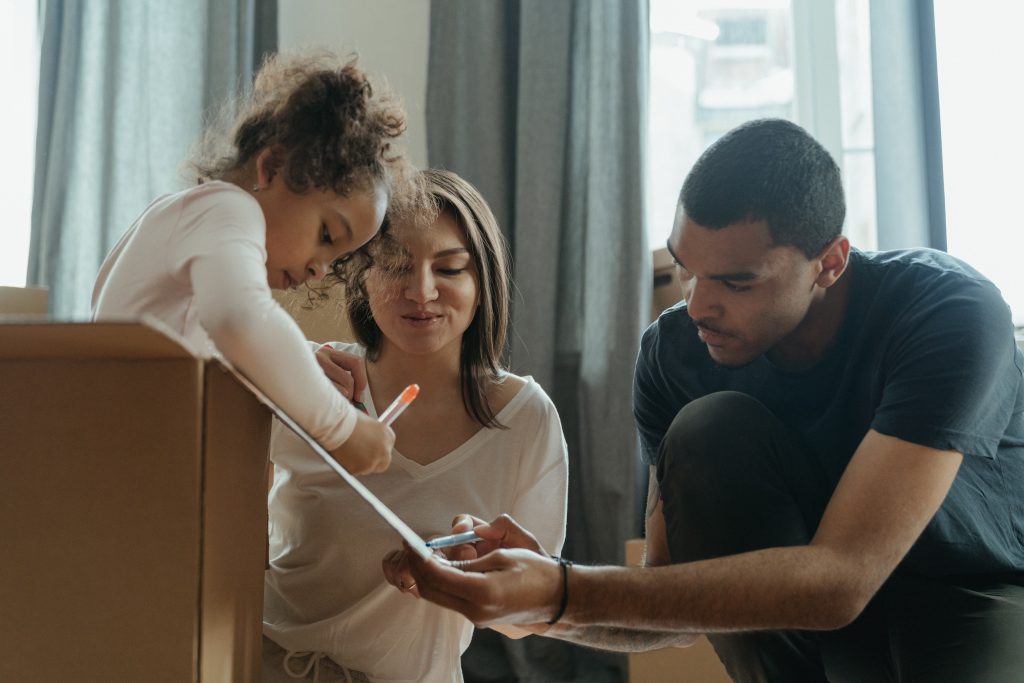 Moving day can be hectic for you and your family. Without careful planning, it might spiral out of control, bringing a lot of frustrations, forgetfulness, and finally, mishaps.
When you add keeping track of your children to the mix, you realise that you cannot prepare for moving day without figuring out how to work with them and minimise the stress of it all on your family and your mental health. One of the most critical bags you must pack is called your essentials bag. It contains everything you need for the first few days until you have organised your new home. Not sure what goes into these bags? Here are insightful tips backed by years of experience as one of the best relocation companies in Singapore.
Everyone needs a designated bag
The first thing you must realise is that your "essentials bag" or "first-day" bag should be different from those of your kids. It's ideal for separating them, so you don't forget anything or pack based on "two-to-one" when you have no idea how long it would take for the rest of your belongings to get to your destination. Moving companies in Singapore talk about giving at least a week beyond the designated arrival time, so your essentials bag must be given much thought.
Packing your essentials
To pack your essentials, here are the items you must have on you for the first few nights in your new place:
Keys
Identification documents and cards
Cash, checkbooks, credit cards
Vital phone numbers (including financial institution, and moving company)
First-aid kit
Electronics
Paper and pen
Chargers
Small tool kit
Small gliding knife or scissors
Spare batteries
Portable alarm clock
Sheets and a pillow
Essential paper supplies
Cleaning supplies
plates, cups, and utensils (enough for one meal for everyone)
Headlamp or flashlight
Instant staples
Medications
Basic cookware's
Instant tea bags or coffee
Beverages
A personal treat
Extra change of clothes
Toiletries
Essentials for your pets
If you have furry friends in your home, they also need their essentials bags as well. This should have their food, water, favorite toys, treats, and medications that can last for the next few days. Read here for more tips on moving with pets.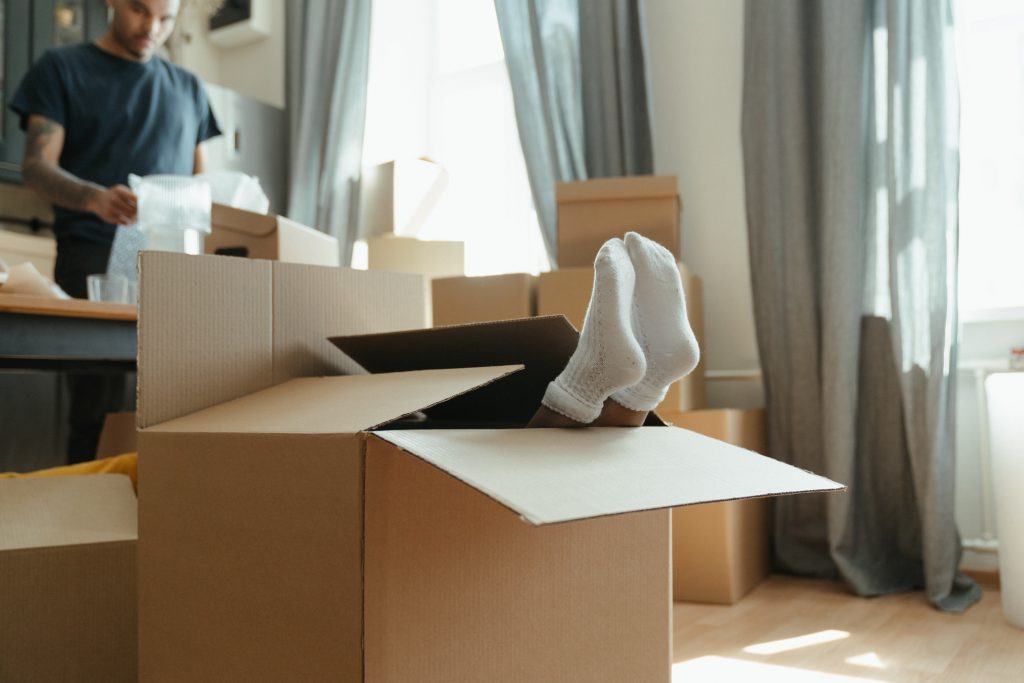 Packing your kid's essentials
The day before moving day, pick your "child's essential bags. This bag should include their favorite things, including stuffed animals, favorite toys, bouncy seats, high chairs, pack n' play, pajamas, messy clothes, medications, iPad with games, blanket, first-aid kits and change of clothes. However, always let your child decide what goes into her backpack; you can carry the rest on her behalf.
If you have a toddler, then you should equally consider supplies such as:
Medication
Pacifiers
Messy clothes
Sippy cups
Bottles
Juice
Formula
iPad with games
Carriers and strollers
Wet and dry wipes
Breast pumps and breast-feeding pillars
Diapers
Napkins
Baby lotions, baby powder
Baby food (milk powder)
Diaper-rash cream
Car seats
Create a fun kit
Besides their essentials bag, you can also create a fun kit to keep them busy on the way to your new home. This backpack should include items such as storybooks, activity books, iPads with games, puzzles, portable DVD player, board games, dolls, and a few extras that can keep them busy for an entire day. Beyond this, you can also pick up some of their favorite treats to keep them refueled throughout the journey, making the trip more tolerable for everyone.
Packing the right essentials is necessary and must include items that can last you at least three days or more. There are lots of things that might delay your items from reaching your destination when you expect it, so being proactive is ideal. As one of the best moving companies in Singapore, we have created a list of the most common items you should have in your essentials. Now, you must format to meet your tailored needs or jumpstart your moving process.
About SIR MOVE
Established in Singapore in and Malaysia since 2006, SIR Move Services is a Singapore/British brand, and it is a moving company that continues to build a business based on integrity and trust. SIR provides Complete Move Solutions for International, Commercial and Domestic Relocations inclusive of storage and insurance. We move pets too. SIR Move is a qualified FIDI/FAIM Quality Mover.
SIR Move Services
Email talk2us@sirmove.com
Visit www.sirmove.com
Call 65 65347345
Follow us on Facebook
https://www.facebook.com/SirMoveServices/
Follow us on Instagram