Mother's Day honours those who lovingly raised us and helped shape our tastebuds. As a tribute, Tuckerbox gathered thoughts from three ANZA Mums. By Raelene Tan.
"I often make curries from scratch"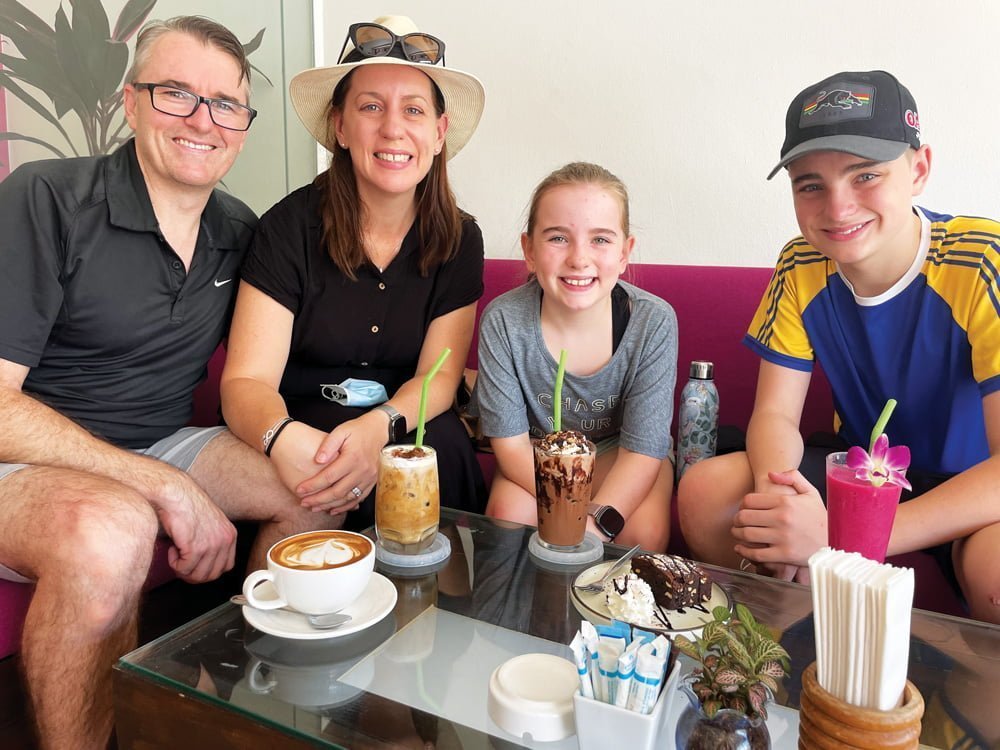 Shannon Herps is from Emu Plains, Western Sydney, and has been a resident in Singapore since May 2022. She lives with husband Aaron and their two children, Oliver, 14, and Eliza, 11.
Teaching visual arts in an international school, a love for cooking and playing mahjong with ANZA friends are this busy Mum's main interests. "You'll often find me making curries from scratch, homemade pizzas, sushi and more!" Shannon says. For special occasions, "High tea in the grand hall of Hydro Majestic at Medlow Bath, overlooking impressive Megalong Valley in the Blue Mountains, west of Sydney, is a real treat." Shannon continues, "In Singapore, my mahjong friends and I enjoy heading to Mexican restaurant Peidra Negra, corner of Beach Road/Haji Lane, for delicious guacamole. They also do a great lunch special."
"On non-soccer days, we ride to Toast Box"


Louie, 7, and Vivie, 4, are the children of Auckland-raised Jacqui Smith and her husband Kieran Nash from New Zealand who have called Singapore home (for the second time) since August 2022.
Between working at a corporate communications consultancy, and spending time with ANZA soccer activities on Saturday mornings, Jacqui and family look forward to the perfect treat of kaya toast at Toast Box, 8 Sixth Avenue. "On non-soccer days, we ride along the Green Corridor to Toast Box, #01-01 The Rail Mall, Upper Bukit Timah Road." As for favourite food, Jacqui reveals, "In New Zealand it's Marmite with sliced tomato on Vogel's bread, in New York an everything bagel with spinach and cream cheese, in France baguette tartines. In Singapore, it's the tropical equivalent – kaya toast."
"Big wok stew is a must-try!"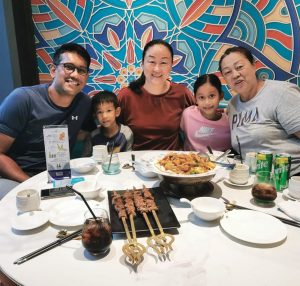 Singaporean Li Ling, husband Pathman Matialakan, daughter Naomi, 11, and son Liam Dev, 6, have been dedicated ANZA members since 2018, all enjoying sports.
Travel and shopping interest Ling, who lists Christchurch in New Zealand and Australia's Melbourne as places she loves. When asked about food, braised lamb-shank is top of her list. Ling shares that one of her family's favourite restaurants is Reunion BBQ (Dong Bei Ren), 298 Jalan Besar, #01-01 Allenby House, for tastes of her original hometown, Jilin, northeast China. She enthused, "There are three must-try dishes: big wok stew (pork ribs and duck), guo bao rou (sweet & sour pork) and yang rou chuan (mutton skewer)."
Give Mum even more love on Sunday 14 May, together with red carnations symbolising admiration.
Photographs courtesy of Shannon, Jacqui, Ling (plus, appropriately, Ling's Mum).