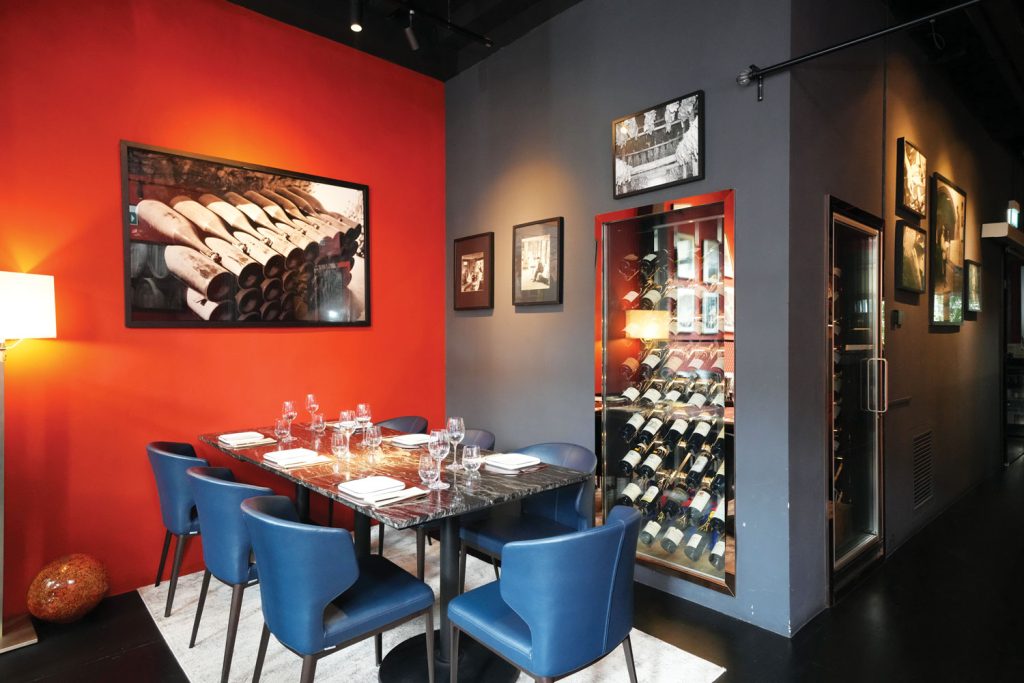 Nestled in pretty Telok Ayer is a blue-hued shophouse oozing sweet charm. Step inside and you'll find a carnivore's paradise – the first sign being a fridge filled with hanging meats strategically positioned to showcase what's on offer (and possibly to warn vegetarians that they may leave hungry).
Boeuf Singapore is a modern restaurant based on a simple idea: to bring meat eaters the best in beef and wine. With a background in Economics, owner Sebastian Soh uses his skills to find the best meat and wine deals available, sourcing seasonal produce from farms around the world such as Australia, Wales, Scotland, Argentina. He then scouts out old and new world wines to bring together a dream pairing of flavours.
Chef Carlos oversees the curing of Boeuf's prime ribs. You'll find different breeds and cuts of beef and mouthwatering 21 – 60 days grass and grain fed prime ribs of varying marbling scores. Each choice cut is grilled on lava stones to render the fat before being oven-cooked for an immaculate finale.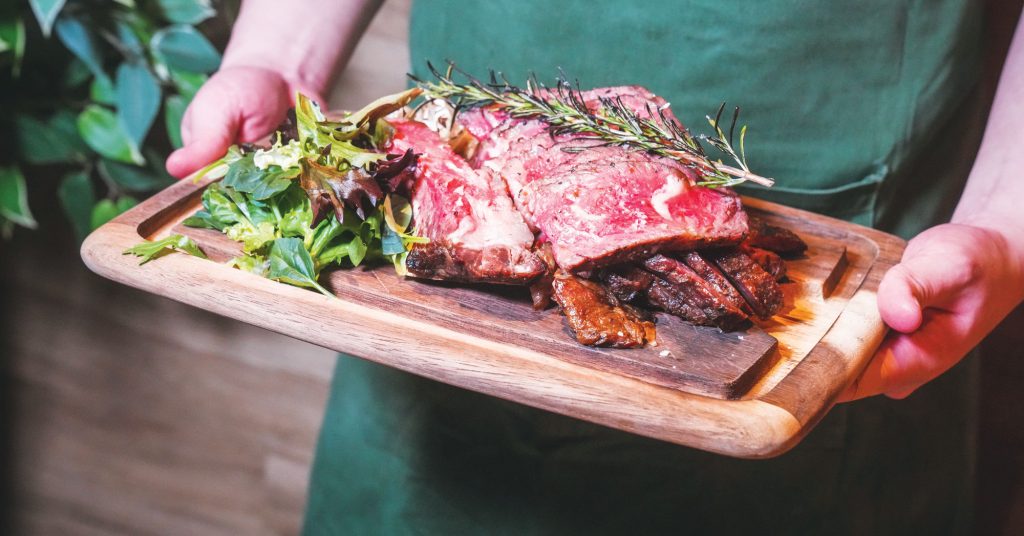 Prime & superior cuts
Our dining experience began with the Board Minnie which featured a selection of cheese and quality cured meats ($48). Starters included Bone Marrow served halved and fragranced with parsley, garlic and portobello mushrooms ($30); and a wagyu tartare of Australian MB5 Wagyu, grass-fed for 400+ days and served bite-sized with capers, shallots and gherkin ($28).
The main event was the Signature Dry Aged Prime Rib Bone-In Steak ($18/100g), charcoal grilled and served with sauces – Steak Butter, Pepper, Mushroom, and our table favourite, Gorgonzola Blue Cheese. Hand Cut Fries ($9) served with a housemade mayonnaise, Kenya Beans ($9) cooked with olive oil and shallots, and Potato Gratin ($12) baked with rosemary and garlic were all satisfying sidekicks.
Also on the Premium and Superior List of beef cuts is the Japanese F1 Wagyu Iwate Sirloin 200g ($78); the Australian F1 Wafty Sirloin Picanha 200g ($34) grain-fed for 300+ days; and the USDA Prime Black Angus Sirloin 200g ($36) that's grass and corn-fed for an impressive 300+ days.
We end on a sweet note with the Choco De Coco ($13) made with Weiss Li Chu dark chocolate and chestnut, and the caramalised classic Crème Brûlée ($13) infused with pure Madagascan Vanilla.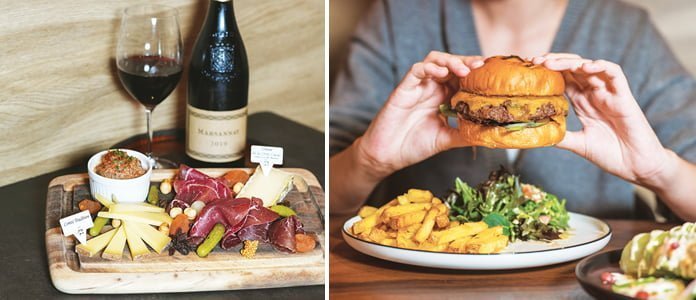 Free-flow food
For midday meat lovers, Boeuf's $29.90++ set lunch is a total crowd-pleaser. To start is a light wedge salad served with crème fraîche, pomegranate and pine nut, followed by a choice of Wagyu Beef Burger, Bouef's Signature Steak Tartare or a Black Angus Flank Steak (upgrade to a sirloin or ribeye for $15). Finish with tea or coffee and macarons, or add a dessert for an extra $8.
In addition, if you're up for a weekend foodie challenge, don't miss the bistro's recently launched free-flow all-day ribeye promo, where you get two hours to devour all the Argentinian ribeye steak you can manage for S$48++. The record is seven servings of steak in one sitting – can you beat it?!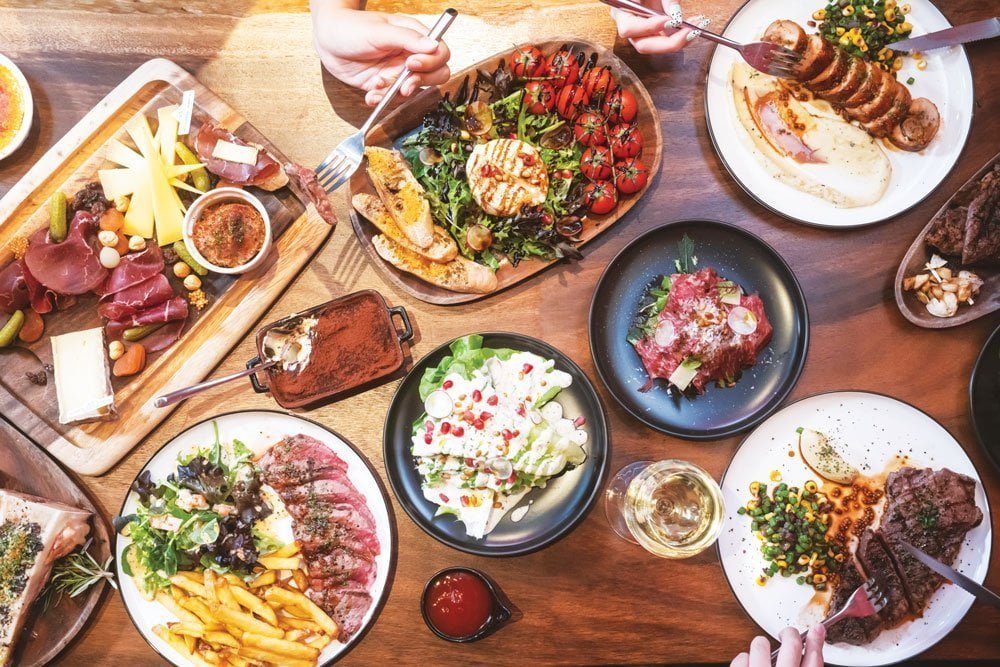 Verdict: Boeuf is brilliant for high-calibre beef, wine, service, and ambience. With its cool aesthetic it's ideal for date night, a special occasion, or just as a stop off when a meaty craving gets too much.