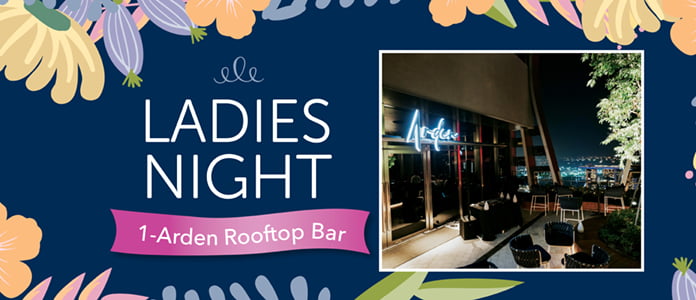 An intimate space to enjoy a sunset tipple. Indulge in a diverse variety of cocktails and booze while surrounded by the bountiful harvest of the food forest. Boasting a stunning view of the Marina Bay and the Singapore skyline, the 1-Arden Rooftop Bar is the perfect venue for after-work drinks.
We're going sky-high in August at 1-Arden Rooftop Bar. Sunset tipples will include a variety of cocktails for $11++ and a selection of wine and Prosecco for $15++.
There's also 10% off regular items on the Arden Bar menu.
$11++
Chocolate Martini
Apple Martini
Lychee Martini
Cosmopolitan
Housepour Spirits (Gin, Rum, Tequila, Whisky)
$15++
Penfolds Autumn Riesling
Penfolds 76 Shiraz Cabernet
Zardetto Prosecco NV
Flying solo or with a flock the ANZA team will be there to welcome you on the night!