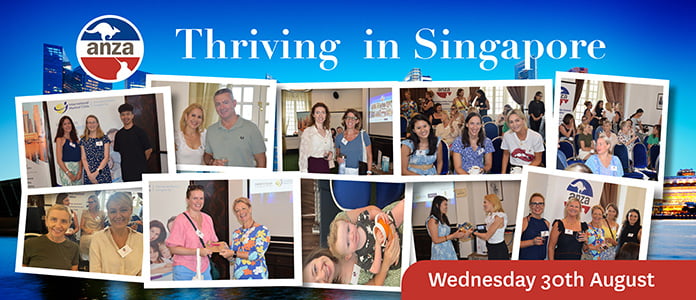 For those new to Singapore or even if you've been here a while, come and join us for morning tea!
ANZA New Members Morning Tea will be held at 9:30am – 11:30am, Wednesday 30 August, at the Singapore Cricket Club.
Meet the ANZA team and members of the ANZA sub-groups, as well as other newcomers during this relaxed get-together. Discover how to make the most of your ANZA membership and learn about our exciting upcoming events. Uncover endless engaging activities and interest groups just waiting for you to get involved in.
This is also a brilliant opportunity to find out about important legal and financial implications of your move, including critical guardianship documents that parents need to put in place. Get informed on the latest medical need-to-knows.
The morning will wrap up with a gathering on the Gilmore Terrace, overlooking the city landscape, where you can chat with other members over a cuppa and light bites.
We promise a lovely morning and a warm welcome to ANZA. If you're flying solo don't be shy, the ANZA team will be there to greet you.
Non-members are welcome. Come and find out why you should join this great community.
Join in the lucky draws at both events. Stand a chance to win a Bacha gift set from our Premier Partner Select Investors, a bag full of Ego products and a dining voucher worth $125.
Best regards,
The ANZA Team
A warm thank you to our sponsors: