"In 2003, my first 'Tuckerbox' article was printed in ANZA magazine"
Raelene Tan was born and raised in Adelaide and has lived in Singapore since 1970. She lives with her husband, Tan Soo Ren, on the west of the island.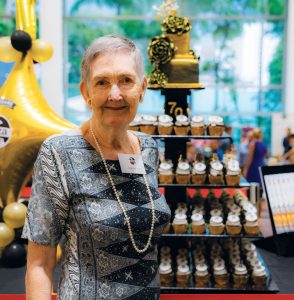 "My husband and I arrived in Singapore in 1970, to visit his parents and siblings. It was a long visit as we are still here! Life was leisurely back then. I spent time adjusting to living in the extended-family home at Cuscaden Road, learning new customs, culture and etiquette. It was a busy household, with Soo Ren, who is one of 12 siblings, being my pillar of support.
In October 1970, I began work at the Australian High Commission. I heard about ANZA through my work in the consular section. In those days, ANZA did not have a physical office, the address was a post office box, and the monthly newsletter was a Roneo-ed page. I joined ANZA to become a part of the Australian community in Singapore and to feel a sense of belonging.
I helped out whenever the need arose, visiting members who were unwell and providing a helping hand. Giving monthly presentations on Singapore customs and etiquette at newcomers' mornings was something I enjoyed over several years. In 2003, my first 'Tuckerbox' article was printed in ANZA magazine, featuring Singapore's iconic chicken rice dish. Continuing to pen this column regularly today affords me much pleasure.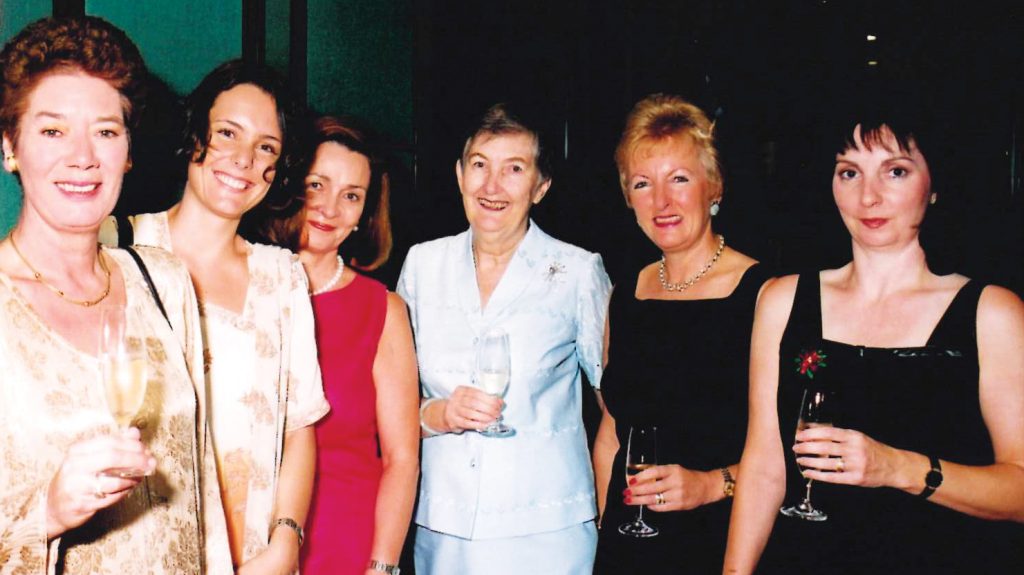 Just as Singapore has evolved from a countryside atmosphere to a cosmopolitan one, ANZA has progressed with the times to cater to families in general, as opposed to mainly stay-at-home wives. Way back, committee meetings were held at homes, usually in the mornings when children were at school, thereby allowing mothers to attend the meetings. As ANZA grew over the decades, including being supported by an army of precious volunteers, there was a change of pace to having an office and larger, more organised gatherings.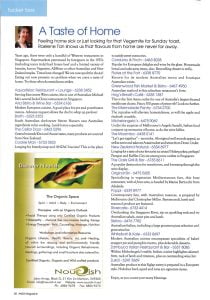 Meaningful moments include visiting mothers with their newborn babies in the 1970s and 1980s, simply providing friendship and reassurance in their newfound roles as parents. Remember, these were the days before modern technology made 'instant' communication, and when air travel was not as acceptable as it is now. Receiving the ANZA President's Award in 2014 was a pleasant surprise, while being bestowed ANZA Life Membership in 2018 was humbling. It filled me with gratitude towards those early pioneers who founded the association 75 years ago, thinking about how they would feel upon seeing ANZA as it is now, a fully-fledged and much admired organisation. It is a joy and a privilege to be an ANZA member.
Looking back over the past 50+ years, it can be seen that selfless leadership is vital to ANZA's overwhelming success. This includes our high commissioners, presidents and general managers. It has not always been easy, though by and large leaders have put their hearts and souls into challenging ANZA to do better, looking after the interests of all members, regardless of backgrounds. Committee members, editorial and administrative staff, group leaders and the incredible volunteers over the decades, provide memories to last a lifetime."
"ANZA brings the world together"
Philip Forrest from Queensland, Australia has lived in Singapore for 31 years. He lives with his wife in Coronation Road West, their eighth home on the red dot.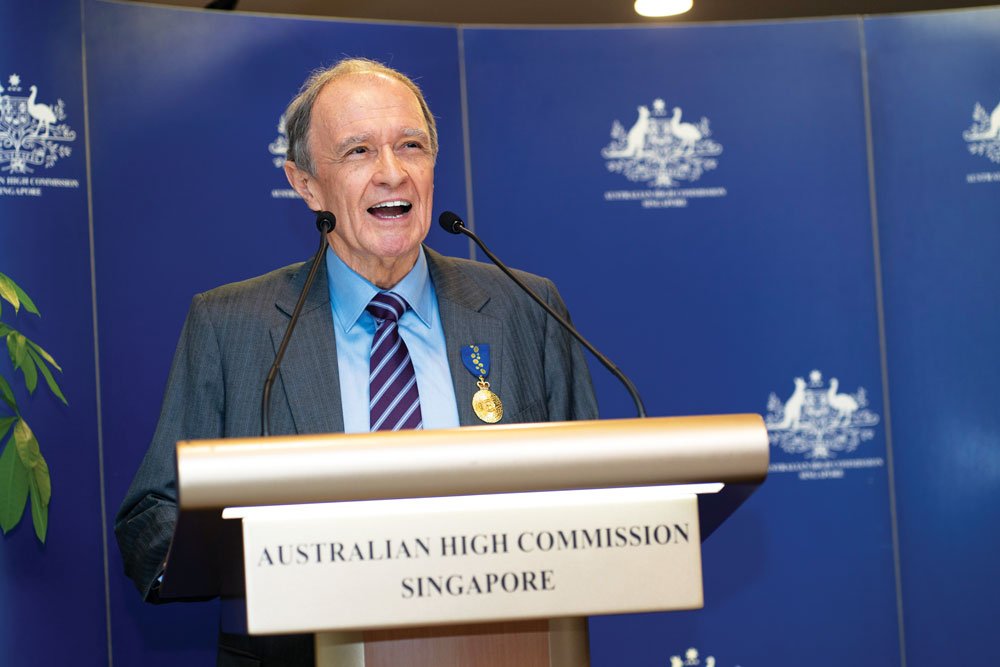 "I moved to Singapore in 1992 with Westpac as Country Head. Back then, nobody was talking about the Asian Century. China was still finding its place. Singapore's economy was doing well, but it was considered small in the context of Asia. In Cambodia, the horrific Khmer Rouge were to represent the country at the United Nations for another decade. Vietnam and Laos were effectively closed to the western world. The Philippines, Thailand and Indonesia were yet to see their best days.
Initially I assumed my posting would just be for three years, but I quickly realised that life wasn't going to get any better than in Singapore. I'm pretty sure my secretary told me three things when I arrived: 1) how to find Boat Quay, which was a newly opened location of choice for the Westpac team; 2) where I could get a decent chicken sandwich; and 3) that I must join AustCham and ANZA.
I soon appreciated that ANZA played a huge role in holding our community together. In sum, it not only brings Australia, New Zealand and Singapore together; through its associate programme it brings the world together.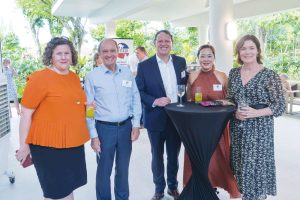 My first ANZA event was a new members' welcome. It was here that I briefly met Wayne Lanning whose daughter Meg Lanning is captain of the Australian cricket team. Around 2005 I went to my first ANZA Melbourne Cup, a terrific day made even better by the unexpected arrival of ex Australia Prime Minister Bob Hawke. What a guy he was! I also recall a number of ANZA Bledisloe Cup events. Great fun, but I can't really call them 'happy' memories, given the inevitable outcome! My most recent was the 2023 AGM in February at the New Zealand High Commissioner's residence, where I made a whole host of new contacts."