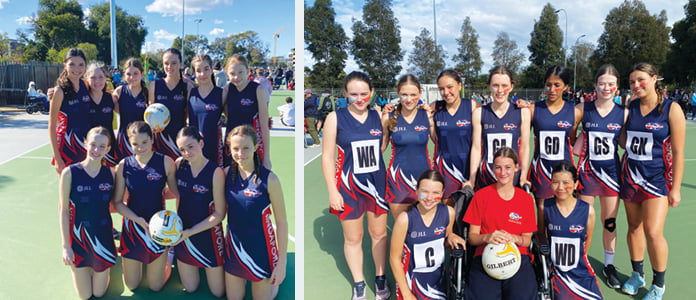 ANZA Netball was thrilled to participate in The Fuel 2 Go & Play Association Championships, part of the WA Netball Association Championships in Perth in June. This is the first time international teams have been invited to attend since 2019, and it proved to be an amazing tour for the ANZA Netball club.
Naturally, we endeavoured to send along our largest ANZA crew ever, consisting of five teams (girls aged 12-16), and a fantastic bunch of coaches and team managers. Our support crew also included parents, siblings, grandparents, and even some ex-ANZA Netball teammates who'd moved back to Australia and wanted to cheer the teams on.
Annual tournament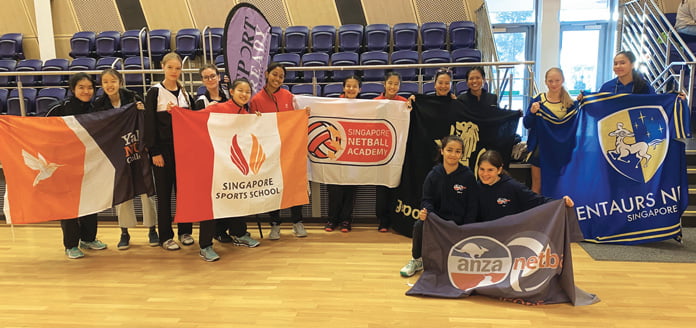 The afternoon before the tournament commenced, the girls were invited to Warwick Senior High School to play some practice matches. Everyone relished the opportunity to ditch any nerves and build their confidence against some very good players who would be in significantly higher divisions at the championships. 
The school was a typical Australian school on the outskirts of the city, with large grassy grounds, open blue skies, and a cohort of students who were very excited to play against a touring club from Singapore. 
On Friday night, the teams and their families and friends were invited to the official tour dinner held at the team hotel overlooking stunning Scarborough Beach. It was a great chance for a bit of last minute bonding between players before the games commenced and also an opportunity for parents to meet. Big thanks goes to Liana and Callum for organising activities to keep the crowd (adults included!) entertained.
The Fuel 2 Go & Play Association Championships is an annual tournament in Western Australia, first held in the 1950s. It has evolved over the years to become a two-and-a-half-day event with teams competing from associations all over WA as well as several clubs from Singapore. In 2023, there were seven age groups with up to nine divisions in each age group, and most divisions consisted of eight teams. It was held across 41 outdoor courts and four indoor courts at the Matthews Netball Centre.
The tournament is kicked off each year with an early morning opening ceremony where two lucky ANZA Netball players carry the ANZA flag in the procession with all the other clubs. With seven clubs representing Singapore this year, it was a record! After the tournament officially opened, it was straight into action, with games starting straight away. 
On Saturday afternoon, after the first few rounds were completed, the girls were in for a treat as they received tickets to watch West Coast Fever take on Sunshine Coast Lightning at RAC Arena. From high up in the stands, the girls witnessed the huge crowds erupting when West Coast Fever were victorious.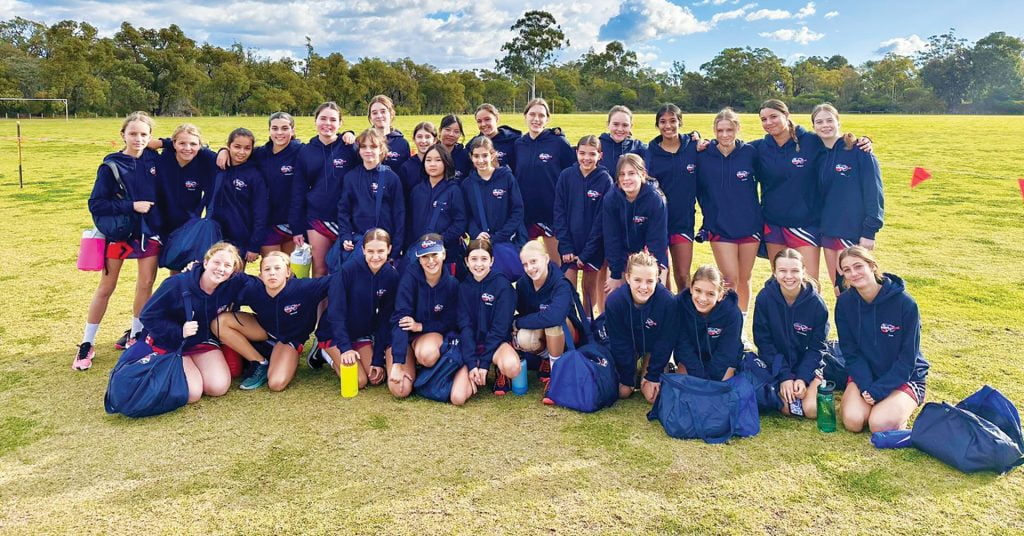 While the girls were able to acclimatise before their matches on Sunday afternoon, some wild and wet weather hit the grounds just at the wrong time. They certainly had a different experience to playing in Singapore as the conditions of torrential rain were combined with the freezing cold. All players (and support crew) huddled in any dry space they could find with as many layers of clothes on as possible. Eventually, several matches were cancelled due to the storm and dangerous weather. Luckily, ANZA Netball had their team tracksuits and a warm bus to take them back to their hotel.
The teams all played their final matches on Monday morning before having lunch, a quick shop, and heading to the airport. Everyone was exhausted but happy. The bonding experience of a sporting trip to a fantastic location was well worth the weeks of additional training, fundraising, and pre-tournament matches and briefings.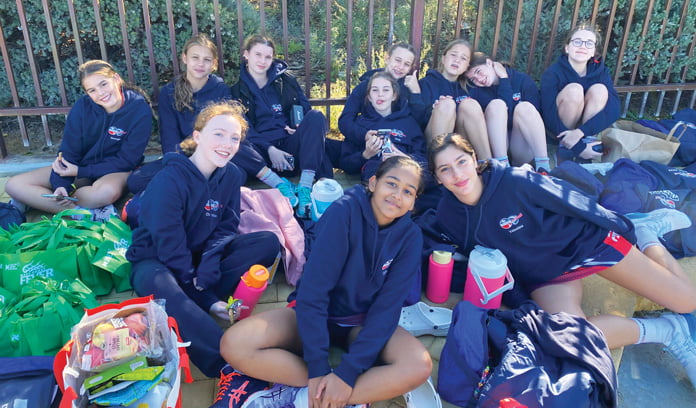 Calendar highlight
ANZA Netball found the competition challenging, but not impossible! Some of our teams did particularly well, including the U14 Lightning team who came second in their division, and the U13 Galaxy team who came third. In truth, everyone who took part was a winner for the determination and dedication they showed in tricky weather against tough opponents. 
Thanks again to the support crew of coaches and managers who looked after the girls to ensure they had an awesome time. The WA Netball Association Championships is one of the highlights of the ANZA Netball calendar and it was incredible to be able to be part of it once again.