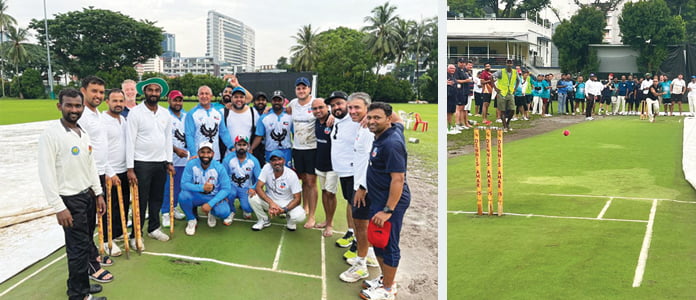 Big Day Out
Talk about big weekends! The Denis Amar 6's (named after two exceptionally kind Singapore cricketers who've passed away) were held recently at the Indian Association / Ceylon Sports grounds. The two-day event featured 20 teams of six, including local teams SCC, Mariners, Spirits, Misfits and touring teams from Kuwait, Manilla, Australia and KL all vying for the Cup, Bowl and Tequila Cup.   
This year ANZA placed two teams in the competition: Retros and Biscuits. Both teams did really well, although Retros had to face the unbeatable Kuwaiti team and Biscuits worked hard for wins in their round robins. The best performances came from Akash Dogra in the first match where he smashed his way to 25 Retired of 8 balls. Guy Hudson took over in the remaining matches with some very big hits and a mind-blowing strike rate. Alpesh Puna batted exceptionally for Retro's, winning some games single-handedly.   
Both teams progressed to the finals with Biscuits in the hunt for the big Cup and Retro's for the plate. Unfortunately as they were on form, the rain came. In the end, with time restrictions and touring sides the day went down to a bowl off. Steve Anderson was ANZA's secret weapon, pinging the stumps and getting Biscuits to the final before the Kuwaiti boys (who'd been practicing whilst we had been liquoring up with Margaritas). Unsurprisingly, the opposition knocked out middle and it was all over.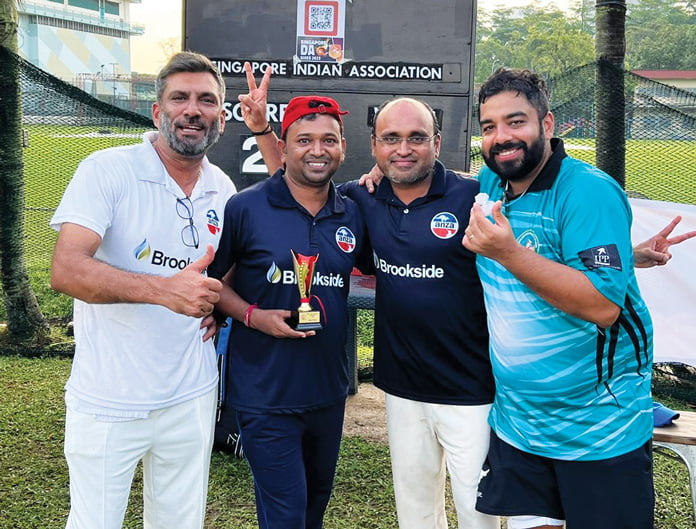 Of course, when you have 6's, Margaritas, beers and 100+ cricketers and friends around, there is always fun to be had. This year's Big Day Out and the "ANZA Player of Players" was awarded to Soumak Bose, the speedstar with multiple 3's and good contributions on and off the field. The ultimate club player!
Hosts With The Most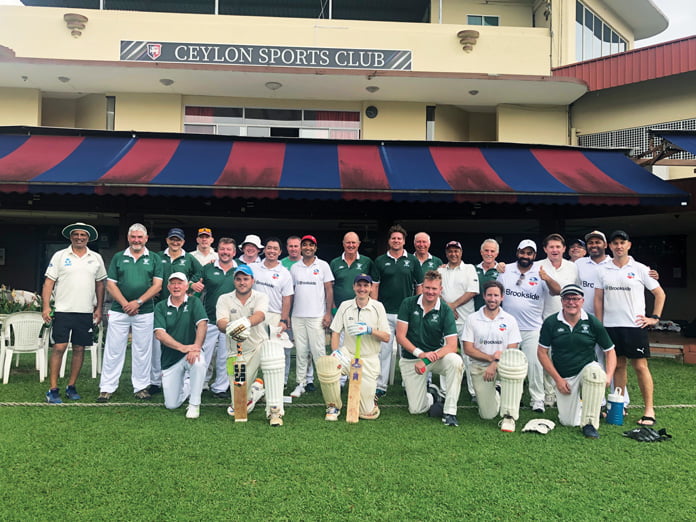 With the shortage of sporting grounds and in particular cricket grounds in Singapore, it's a rare and enjoyable pleasure to host a touring side. Renwick CC from Marlborough in NZ were an exceptionally nice group of players, some of whom are captains within the NZ wine industry and veterans of the sport.   
Renwick lost the toss and were sent in against what was a surprising full strength ANZA side for a Friday. For the first 15 overs, Renwick CC, dealing with an unusual ground and synthetic pitch, battled to 2/69 with Guy Hudson taking some difficult catches and putting them on the back foot. ANZA blasted their way to 3-91 in their 15. Badgey in his first knock for the club retired on 35 n.o including 4-4 and 2-6's.   
During the second half, restrictive bowling and some good fielding continued. Renwick CC closed on all out for 176. ANZA chased this down with Guy retiring and some furious batting from the rest of the team to start the beers flowing after the 24th over. Top bowling shout-outs go to Anton, Steve Anderon, Soumak and Dave Vu!
Wine Time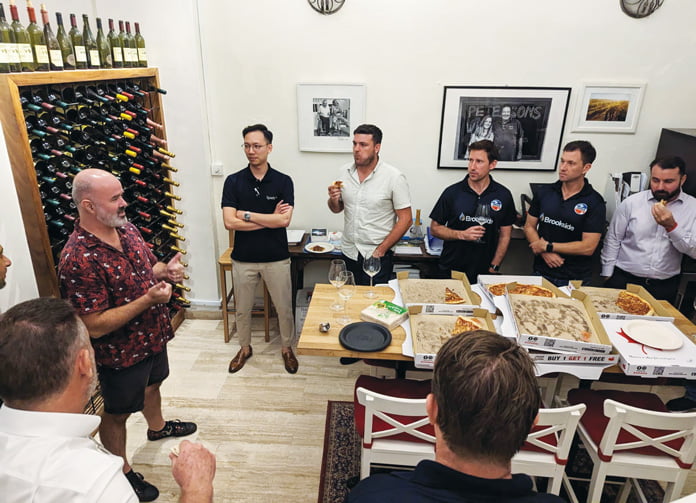 A few of us had the privilege of sharing a wine tasting at Petersons Wines Singapore with David Prentice of Brookside Energy (brookside-energy.com.au), sponsors of ANZA Cricket. Joe gave us an incredible history and description of the fine wines produced by Petersons and the evening was enjoyed by all. We looked particularly smashing in our Brookside evening kit!