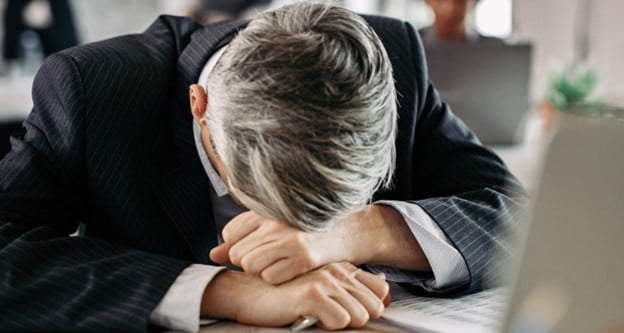 Singapore, the Southeast Asian Business Hub, is experiencing a rise in employee burnout as a result of the global economy's increasing difficulty in adapting to a job market that is constantly changing, with workload being a key reason.
What Is Employee Burnout?
Contrary to popular belief, burnout is not an individual problem but a problem associated with the workplace. From micromanagement and mundane work to long work hours and lack of recognition, these comprise a cluster of stressors that, more often than not, compound over time, causing employees to leave their workplaces for the next opportunity.
Let's take a look at a list of key examples:
Over-supervision: Being micromanaged by managers more often than not results in employee anxiety, reducing their confidence and inability to dictate the outcome of their work.
Lack of autonomy: Businesses learned a valuable lesson after the pandemic ended: allowing employees some degree of independence to flourish is key to maximising productivity. These perks, such as the option to work from home or set your own hours, are essential.
Monotony: With the rise of AI-driven automation tools, it's important to free employees from redundant and monotonous tasks and allow them to pursue more creative and strategic tasks that shape the future of the company.
Lack of work-life balance: Workers are standing firm in their demand for a better work-life balance, as evidenced by the Great Resignation, which is why it is crucial to manage staff workloads effectively and set reasonable deadlines.
The Importance of Employee Retention and How to Achieve It 
More than ever, companies are looking for efficient ways to retain their employees, either by prioritising their well-being or providing opportunities for career development. In fact, 36% of Singapore HR leaders have sought to apply creative strategies to maximise employee retention, which include strategies such as:
Employee upskilling programs: Providing employees with an opportunity to learn more, either through mentorship programs conducted by upper management or company-paid workshops.
Employee feedback sessions: Regularly gathering feedback from employees on their expectations, current outlook on management, and level of satisfaction.
Provision of flexible benefits: Given the rise of a multigenerational workforce, offering flexible benefits is an ingenious way to retain employees, catering to their specific healthcare and financial needs at varying levels of employment.
Your Trusted Insurance Broker
Pacific Prime CXA Singapore aims to provide businesses with access to industry-leading flexible benefits to maximise employee satisfaction. Are you looking to implement a flexible benefits program or explore more solutions, such as corporate insurance? Contact us today for a free consultation or a demo of our technology