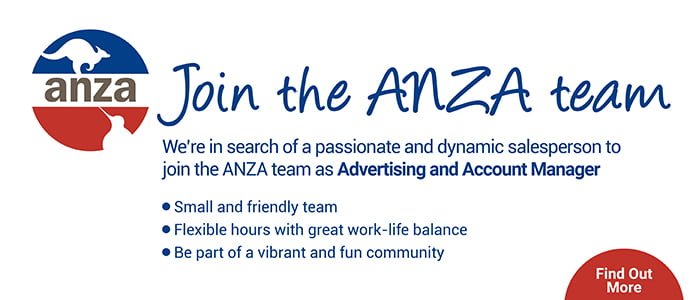 The Australian and New Zealand Association (ANZA) provides social, sporting and recreational opportunities for Australian and New Zealand expatriates, as well as all other nationalities living in Singapore.
We are in search of a passionate and dynamic salesperson to join the ANZA team as Advertising and Account Manager.
The ANZA office is situated in the hip Kampong Glam neighbourhood. We offer a fun and flexible working environment. Come and join our small and friendly team.
Job Summary
The Advertising and Account Manager job role has a strong procurement focus with an awareness of the value that fostering strategic partnerships will bring to support ANZA's initiatives. The Advertising and Account Manager will be responsible for sourcing new sponsors and advertising clients and maintaining existing relationships.
Key areas of responsibility:
Drive revenue across the ANZA magazine, website and weekly eNews by sourcing new advertising clients
Analyse online data reporting to advertisers as required
Identify potential advertisers with the aim to penetrate new markets to the overall benefit of ANZA
Maintain and reinforce relationships with existing advertisers, continually aiming to add value
Continually striving to identify new areas of advertising potential within ANZA media platforms
Key Skills:
A proven track record in sales focussing on targets and specific Key Performance Indicators
Strong presentation and negotiation skills
Confidence and a persuasive manner
Experience in a sales or business development environment focusing on canvassing and cold calling to various types of businesses
Team player: able to work with colleagues to both share and leverage prospect contacts and knowledge
Excellent written and oral communication skills with strong attention to detail
Excellent interpersonal skills and ability to adapt to work with diverse groups
Experience with Google Analytics and reporting
Strong computer skills including use of MS Office, Word and Excel
Key Attributes:
A strategic thinker and planner with an ability to identify opportunities for advertising sales and strategic partnership growth
A flexible approach and a positive can-do attitude
A willingness to learn and develop
Terms of Employment:
This position is part-time 25 per week
Candidates must be Singaporeans, SPR and others eligible to work in Singapore.
Interested applicants please email your cover letter and CV to Kerry Low gm@anza.org.sg. Only shortlisted candidates will be notified.
Applications close Thursday 30 November 2023.
Please note only shortlisted candidates will be contacted.