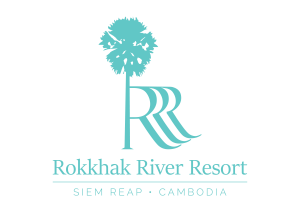 Rokkhak River, the Eco-Friendly Resort, is one of the few properties scattered along Siem Reap's quiet River Road. Built in the original concept of the Kingdom "Green Village" offering contemplative and meditative nestled amidst private, landscaped jungle-style gardens with many original trees left to flourish. The hotel has been designed to create a symbiosis between Nature and the guests, a link between the indoor and outdoor in order for the guests to feel as at a Cambodian home with all the comfort. This green gem cocoon is a unique experience.
The 23 room resort is located in the middle of the Angkorian forest sharing the land with temples and is only 150 meters away from Preah En Kosei temple, and eight minutes from town. Resort offers a spa, a saltwater swimming pool, outdoor and rooftop restaurants under tree shade. The management and service is 100% Cambodian and the traditional care will plunge you into a unique experience.
Bookings to be made directly with the hotel.
Offer valid till 31 December 2020.
Discount of 10% on website accommodation prices.