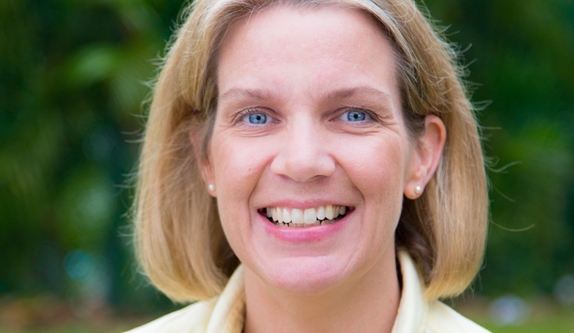 What kind of a foundation do you think preschool provides for later learning?
Preschool promotes teaching and learning to ensure children's 'school readiness' and gives children a wide range of skills and knowledge that provides the foundation for future progress through school and life.
Preschool is vital to laying the foundations for a successful first year at formal school. Our Preschool programme provides a developmentally appropriate curriculum, in which we build on children's existing skills and knowledge.
We place an emphasis on developing our youngest children's personal, social and emotional development as well as their cognitive development and language development. Allowing young children to develop strong and close relationships provides them with a sense of security, which ensures they fully participate in learning opportunities.
Through activities such as singing, rhymes, role-play, drama and read-aloud, children develop fundamental language skills they will continue to build on. We place a strong emphasis on the acquisition of early Literacy and early Numeracy skills. This gives them a head start in their first year of formal schooling.
What makes Avondale's Preschool and Junior School unique?
We are a friendly, welcoming school offering excellent, high quality education in a nurturing and caring learning environment.
We take a personalised learning approach with Personal Achievement Targets (PATs) developed for each student, which are designed to stretch each child to their next educational level. Teachers closely assess, monitor and track their development and introduce bespoke activities that will stimulate learning. PATs ensure that teaching and learning experiences are carefully and thoroughly planned, assessed and reviewed regularly, catering for individual needs to enhance the learning outcomes for each child.
It means that your child is always being guided to their next learning stage and will grow into confident learners with good learning habits and a positive attitude towards education.
How do you think class sizes affect learning at a young age?
Every child deserves the best possible start to their learning journey and the care and support that enables them to reach their full potential.
We have a very positive teacher child ratio of 1:8 in our preschool. It's deliberately kept low to allow our experienced teachers the time to pay close attention to the academic progress of each child. This is at the heart of Avondale's principle of individualised learning.
To what extent do creative activities play a part in Avondale's teaching philosophy?
Young children learn best through play. Playing and exploring together with active, creative and hands-on learning experiences, which stimulates creative and critical thinking, ensure our youngest children are evolving into motivated and confident learners.
In our Preschool, the children learn skills and acquire new knowledge through seven areas of learning and development.
Personal, Social and Emotional Development

Physical Development

Communication and Language

Literacy

Mathematics and Problem Solving using numbers, shapes and measurement skills
U

nderstanding the World

Creativity, Imagination and Curiosity incorporating E

xpressive Arts and Design
Based on this, children in our Preschool have the opportunity to play both indoors and outdoors in our water garden, mud kitchen and sensory garden. Our climbing areas, together with our bike and scooter area are very popular and they support the children's development of gross motor skills.
What do Avondale kids love most about going to school in Singapore?
We have an exciting line-up of yearly school-wide activities, such as the Easter Hat Parade, Nativity Play and the School Musical as well as educational, fun and exciting trips to enhance learning and extend the children's knowledge and understanding.
Our students also love the 'Mystery Reader' each week where we invite a variety of 'Mystery Readers' into our classrooms to read aloud to the students. The students have no idea who will be coming in each week to be the surprise reader. We have had Santa Claus, pirates, bears and even a fish!
Students LOVE having their family visit our classroom to share in our learning by reading a favourite story aloud. With the extended Avondale community spread far and wide, we now use Skype to reach family and friends around the world.
avondale.edu.sg