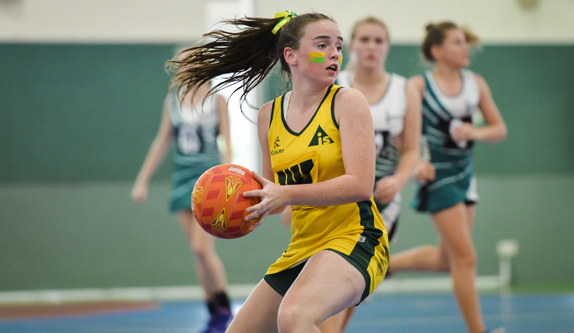 For many of us, participating in sport is a way of life. While many say that you can pick it up at any age, the truth is, the earlier you start, the easier it is for you to cultivate a habit and the better it is for your long-term health and fitness.
There are some fundamental principles to excelling in any sport you choose to participate in, primarily strength & conditioning and developing mental skills that can include maintaining a positive attitude and dealing with failure*1. Athletes who are able to combine these principles will have an edge over their peers and stay at the top of their game.
You might ask, why strength and conditioning? According to Harvard's School of Public Health, studies have shown strength training to increase lean body mass, decrease fat mass, and increase resting metabolic rate (a measurement of the amount of calories burned per day), in younger and older adults*2.
Universities have also found a high correlation between an athlete's jumping ability and agility in relation to their body strength. What this means is that an athlete who is strong (relative to their bodyweight) will jump higher and move quicker, compared to their weaker counterparts.
Incorporating strength training, conditioning and stretching exercises in your sporting regime builds the foundation for success in all athletic pursuits.
According to research from Balyi and Hamilton, the most important periods of motor development is in one's adolescent years, which is why the Australian International School (AIS) has a key focus to expose their students to youth team and individual sports and has recently launched the Athletic Development Program (ADP), a first for an International school in Singapore.
Open to AIS students from 15-years, the ADP develops athletic excellence through a rigorous program combining strength & conditioning, sports theory, sport fitness and skills.
The ADP is founded on the core principles of the Balyi and Hamilton's Long Term Athletic Development (LTAD) model, also used in elite sports institutions in Australia, the UK and at the Singapore Sports School, closer to home.
The Athlete Development Program at AIS will be an extension of the successful representative sports program at AIS. Testament to the success of their current sports curriculum, the AIS' Sharks teams have been performing at the top of their game locally, regionally and globally, taking home championship medals in the DeBrincat Cup and the Athletics Conference of Singapore International Schools (ACSIS).
The ADP program will help create exciting opportunities for sports students to foster character and resolve, exercise discipline, commitment and resilience and help students be the best they can be.
To find out more or speak with the experts that developed the Athlete Development Program at AIS, book a personal tour or a place at the next open house. Visit www.ais.com.sg or call +65 6653 2956
Australian International School Pte Ltd is registered by the Council for Private Education. CPE Registration Number 199204405H. Period of Registration 6 July 2011 to 5 July 2015.
Footnotes:
*1 Wagner, Kimberly (2011). "The mental skills and characteristics related to a major league baseball player's performance: A qualitative study". A study of Major League Baseball players indicated that a key component that separates major league players from the minor leagues and all other levels is their ability to develop mental characteristics and mental skills
*2 Hunter GR, McCarthy JP, Bamman MM. Effects of resistance training on older adults. Sports Medicine.2004; 34:329-348.