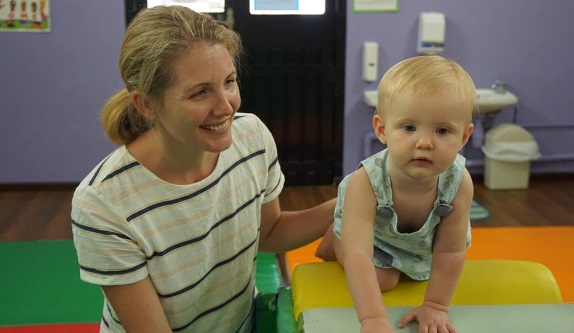 Having a small child can often be isolating. It can often be hard to think about ways to fill the day so that your little one is stimulated while you as a parent would like some social activity for yourself. You also may be worried about how your child will settle into school when the time comes for them to go alone. Also on the other hand if you have returned to work and find it hard to think of activities that your little one can be involved in where they are able to mix with other children of a similar age and also where your helper can get that bit of social activity then we may have the answer for you.
White Lodge are a well-established kindergarten and preschool with eight centres located throughout Singapore. They offer a child centred learning environment for children aged 6 months to 6.5 years. Children are able to attend the schools independently from 18 months old.
However for children aged 6 months to 2.5 years, White Lodge run the Parent and Child Programme. This is currently running at the Loewen Garden branch of White Lodge tucked away in the Dempsey area of Singapore. These sessions take place every Thursday 9.30am – 11am. Adults and children learn and play together and children are introduced to various activities like Circle Time, Music and Movement, Art, Sensory and Outdoor Play.
Facilitators plan and run the lessons while parents work closely with the children throughout the 90 minutes. It is a wonderful opportunity for young children to be introduced to basic social skills and for parents to meet, perfect for first-time mums and those new to Singapore.
It is also a great way to get your child ready for preschool by making them familiar with surroundings of a learning environment and getting them used to interacting with other children close in age. This can help greatly for when the time comes for your child to start school on their own.
With understanding that often both parents return to the work place after having a family, these sessions are also open to helpers and other caregivers.
The cost to participate in this session is $35 per child.
If you would like more information on the sessions or wish to register your child for this event then please email loewengardens@whitelodge.edu.sg or call +65 6475 7262