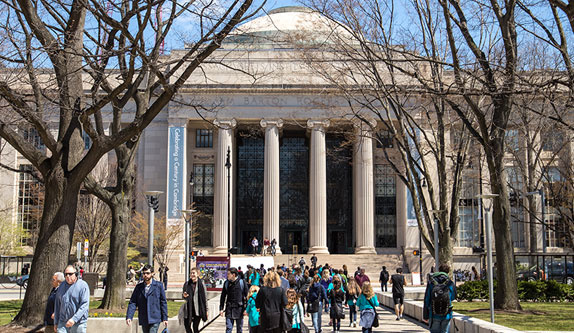 As part of the Nord Anglia Education family, four DCIS (Dover Court International School) students will head to MIT in Boston to take part in a week-long event immersed in STEAM (Science, Technology, Engineering, Arts and Maths).
Working with MIT (Massachusetts Institute of Technology) researchers, professors and students at the annual MIT-Nord Anglia STEAMFest from 30th April to 6th May, 104 students from 25 Nord Anglia schools worldwide will spend their days with professors and researchers from the university, taking part in innovative hands-on workshops in bio-engineering, robotics, coding, music production, gaming and virtual reality.
Some of the activities will include learning about the latest discoveries in cancer research to engineering a device to deliver drugs to tumour cells. Students will also visit MIT and Harvard to get a taste of student life at these prestigious universities.
"We are so delighted to give our students this once-in-a-lifetime opportunity to experience STEAM subjects with the best in the world at MIT. Without a doubt, our students will benefit from what they learn at MIT for years to come," said Mark Orrow-Whiting, Director of Curriculum and Student Performance.
The MIT-Nord Anglia STEAMFest is one of the unique international experiences offered by DCIS, one of 43 Nord Anglia Education schools. Students from around the world learn together every day through online, in-school and worldwide experiences designed to nurture key transferable skills. Nord Anglia encourages students to be ambitious and set their sights higher by fostering a global perspective throughout their learning.
To learn more, contact our Admissions Office at admissions@dovercourt.edu.sg to arrange a tour.
301 Dover Road
6775 7664
www.dovercourt.edu.sg