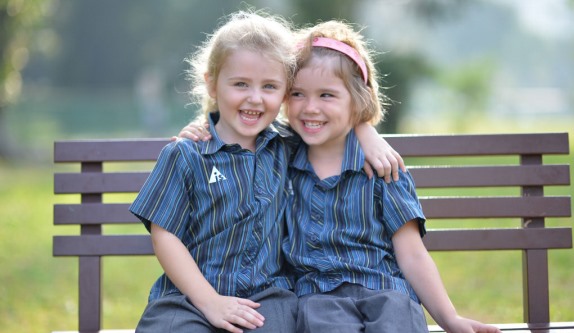 The Australian International School has partnered with Storypark to introduce an App for parents which allows them to relive the important moments that happen in the school day and to feel more involved with their child's learning. The App, which can be accessed via mobile, desktop or tablet, allows teachers to send out updates, photos and videos throughout the day, and parents receive real-time notifications when new stories have been uploaded.
A two-way dialogue between teachers and parents
In the same way that teachers can provide insights into the school day, parents are encouraged to share things they do with their child outside of school, creating a two-way dialogue between teachers and parents. This helps both parties to have a better understanding of the child's learning style and helps create relevant links across school and home life.
David Bell, father to 2-year-old Josh says 'Storypark is essentially our window into Josh's world at nursery. It's allowed us to observe how he's grown in confidence and how he'sbeginning to explore relationships and develop social skills with his classmates and teachers.'
Keeping the whole family involved
When living overseas, it can often be difficult for our family members back home to feel involved in our lives, and this is all the more apparent when young children are involved. With Storypark, parents can invite family and friends from anywhere in the world to share in their child's journey. Extended family can comment on stories and add their own stories, creating a loving, reciprocal learning community
Megan Johns, mother to 4-year-old Charlotte, has recently moved to Singapore from Australia and uses Storypark to stay in touch with family back home. She says 'We are in a unique situation where we are trying to bridge the gap between home, school and family back in Australia. Storypark has enabled family members to share in exactly what Charlotte does at school and celebrates some of the milestones with her.'
Supported by a unique Reggio Emilia-inspired curriculum
The Early Years Curriculum at the Australian International School draws on the principles of Reggio Emilia philosophy which places the child at the center of the learning experience.Adam Patterson, Head of Early Years at the Australian International School, believes that Storypark supports this child-centered approach to learning. With the opening of our new Early Learning Village this July, I believe that Storypark will further enhance our Early Years offering and strengthen our position as a center of excellence for early childhood education.'
To find out more, click here.