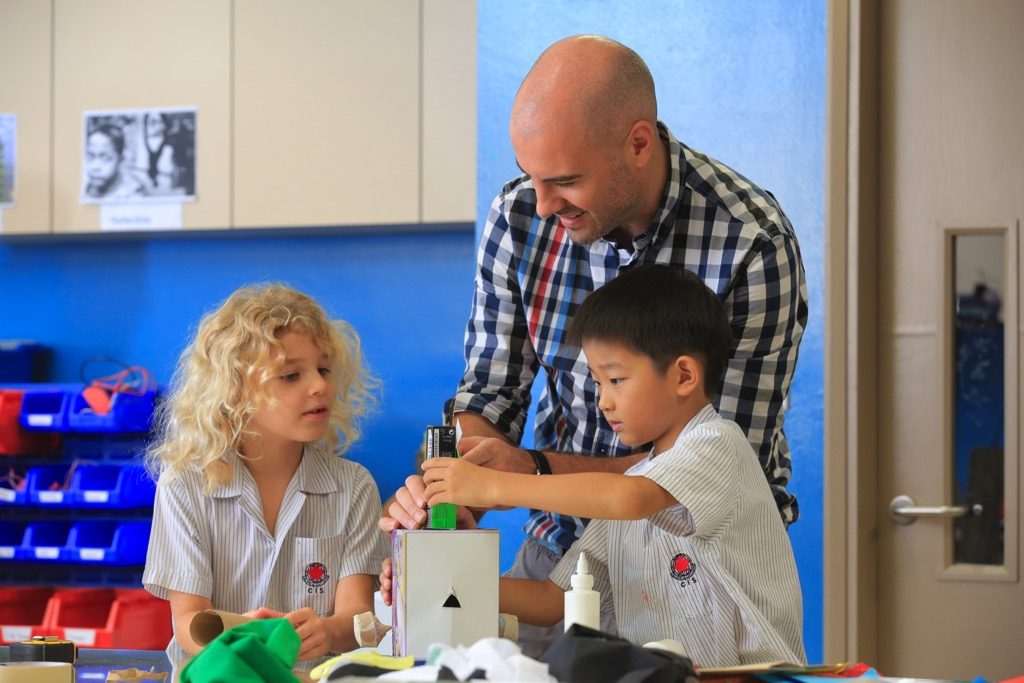 STEAM at CIS is an interdisciplinary teaching approach that stands for science, technology, entrepreneurship, arts and maths. It plays an integral part of our school curriculum and equips each student with essential skills (collaboration, research, problem solving, critical thinking and creativity) that are vital for succeeding in the 21st century regardless of where their interests or passions lie.
Engaged, meaningful learning
STEAM at CIS is integrated across our entire school. Our approach is student-led and hands-on. We focus on activities where students have the opportunity to make connections between the five disciplines and solve real-life, authentic problems. This not only helps them to think critically and approach problems from multiple perspectives, but also keeps them motivated and excited to learn more.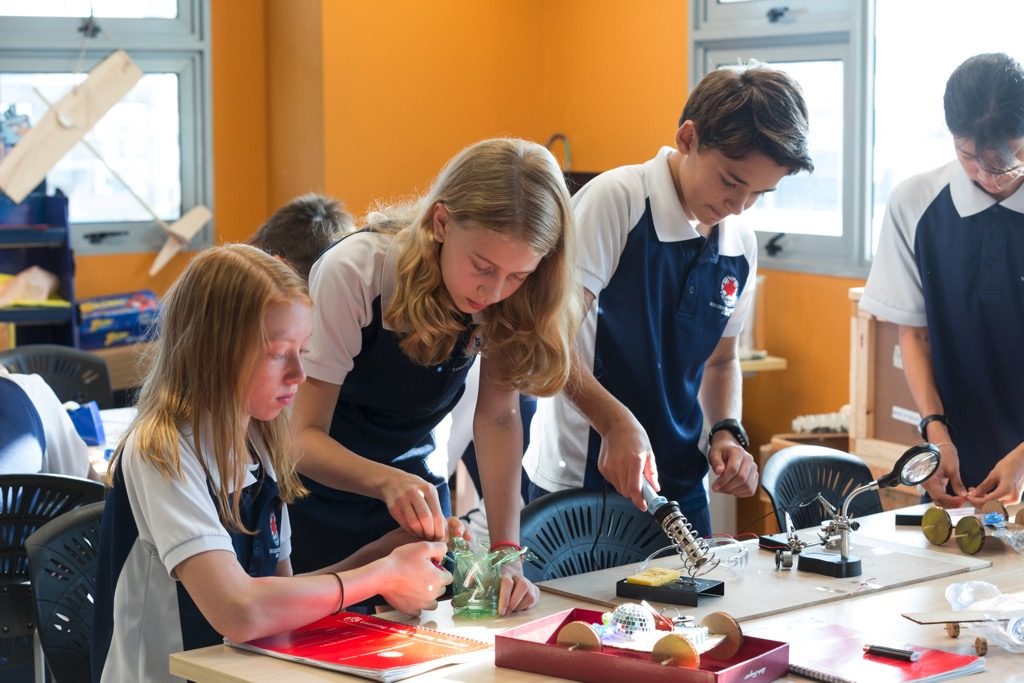 STEAM in action
One example of a recent STEAM project, is our grade 7 design class designing and creating their own apron using upcycled materials (waste fabric) for use during their design class. The process involved following the four stages of the design cycle (research, planning, creating, evaluating) and applying a wide range of knowledge and skills such as researching textile waste issues in Singapore to scale drawings, measuring and calculating surface areas.
The impact this experience had on the students was significant. By giving them the opportunity to apply their knowledge and convert their ideas into a reality that had genuine value, they felt a sense of ownership and purpose, and became more engaged in wanting to learn more. They also developed a better understanding of how the world really works. They understood that none of the challenges they faced creating their own apron could be solved through the knowledge of art (design) or maths alone, nor that there was a bubble sheet answer for everything. Instead, they learnt that they needed to apply a range of disciplines together with thinking creatively and approaching problems from multiple perspectives.
At the end of the project, a mini fashion parade was held where each student showed off their finished apron in front of their classmates. Observing how proud they were of their work and also their enthusiasm and willingness to share their discoveries, techniques and designs amongst the rest of their peers, was very special.
Equipped for success
A STEAM education at CIS has something to offer every student. Our hands-on, inquiry based approach provides each student with a set of crucial skills designed to give them a competitive edge for tomorrow's job market, no matter what their chosen field is.  
Want to learn more?
To find out more about our STEAM programme bring along the whole family for a fun-filled day of engaging STEAM activities and classic carnival rides at our STEAM fair on February 3. Alternatively you click here to read more about our programme.