ANZA AFL: ANZA Singapore Wombat's Committee President, Dion Shaw looks forward to a season of hard work on and off the field.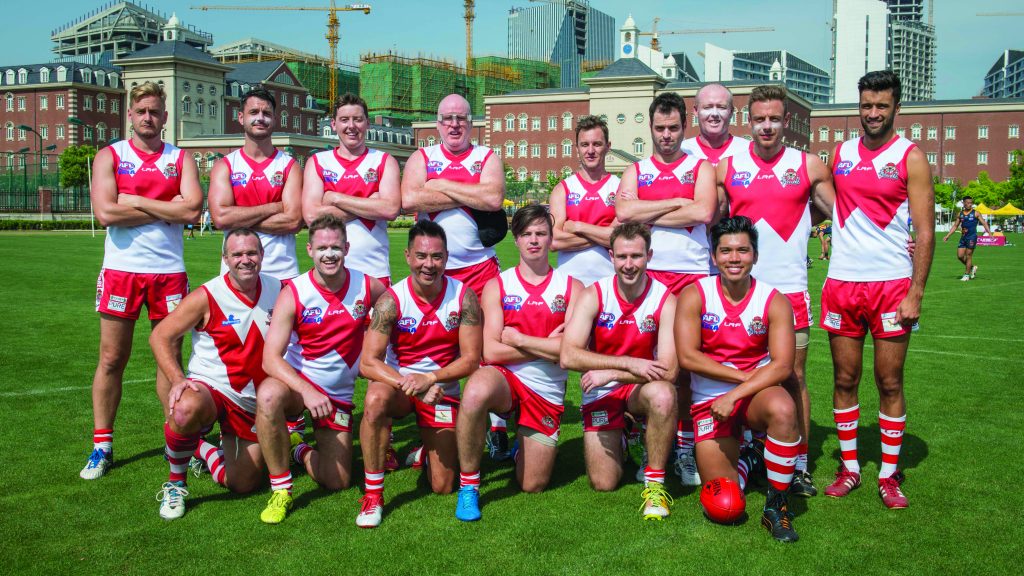 "New Year, New Me" is generally the rallying cry shouted by many during the first quarter of the year – and the ANZA Wombats are no different! After crashing out of last year's championships without a win, 2018 is shaping up to be a massive one both on and off the field.
Starting off the year in style, we held our AGM at our long-standing sponsor bar, Hero's where we hatched out plans for the forthcoming season and elected this year's committee. We are proud to announce a host of new faces and returning members from 2017 are staying on board for a mix of new ideas and experience. I am honoured to take on the role of President and look forward to working with the rest of the committee:
Treasurer: Mark Macdonald
Social/Communications: Richard Coney
Sponsorship: Tate Barnes
Master's: Mark Sinclair
Myself and the rest of the Wombats would like to take this opportunity to thank the 2017 committee for everything they did last year. Many thanks go to Aga Manhao, Steve O'Connor, Kyle Austin and Anukorn Choulo for all their hard work and efforts. Running the club is no easy feat and these guys did a great job.
In addition to the newly elected committee, we can announce that Ed Clarke will be returning as head coach for the 2018 season, and will be assisted by a few other players in making up a coaching group. Tim Cuthbert will again be taking the reins for our Mighty Magoos coaching at the championships.
Excitingly this year marks a quarter of a century since the formation of the Singapore Wombats and we will be celebrating in style. Whilst most tours or social events haven't been announced as of yet, we can confirm that the 25th Anniversary Celebrations will be held on the weekend of the 30 June. A game will be played against the Malaysian Warriors during the day to be followed by an Anniversary Ball later that night. More info to come on this great event, but it's definitely one to put in the calendar and clear the schedule for.
Training will begin on Saturday 31 March at Centaur's Rugby Pitch, Turf City. If you are looking to join the Wombats, you can contact us through our Facebook page or click here. We look forward to a great year ahead and will be out with more information shortly.#25yearsstrong.
The ANZA Singapore Wombats invite adults of all experience levels with an interest in Aussie Rules football to get involved. Click here to register.