ANZA Netball shows its commitment to competitive and fun sport.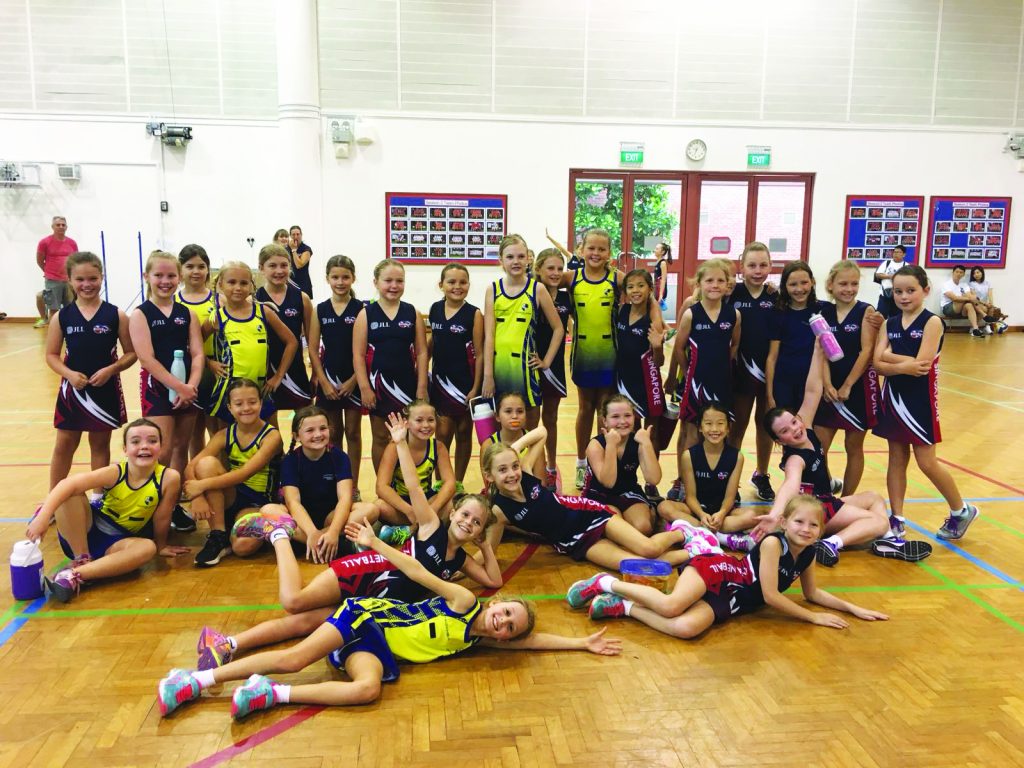 The parents and players asked for it, and ANZA Netball delivered. On February 10, our 2008 age group of keen netball players were lucky enough to participate in two tournaments, one on Malaysian soil and another here at home. Two friendly round-robin tournaments were put together to provide additional competitive opportunities as requested by our members.
For the first time, our 2008 girls had the chance to travel to Marlborough College's campus in Malaysia. We sent two teams across and they played in a round-robin format against the College's top team.
Despite an extra early morning departure from Singapore at 6am, the girls were very excited to travel together as a team, and with their parents, on the bus that ANZA provided. Many of the girls, now well-seasoned at crossing the border to Malaysia, were also excited for another stamp in their passports.
We were warmly welcomed by Marlborough's Sports Director Alistair Halls and given the privilege of playing in the school's brand new, state-of-the-art multipurpose facility, which was very impressive for both visiting players and supportive parents.
The girls represented ANZA with pride and demonstrated the true ANZA spirit by having a great time with their friends, playing a game they love. Although the girls weren't playing in their usual teams, they showed true sportsmanship by coming together quickly. Under the guidance of their fabulous Coaches Nic, Mel, Alex and Zoe, they competed fiercely against a strong Marlborough side.
Kristina Ucchino, a member of the team, shared her thoughts on the day: "It was a fun experience. I liked that we had a new team to play against to challenge ourselves and to learn new skills. On the bus, we got to know our teammates better and talk about netball. I made some new friends and we had lots of fun."
Meanwhile, on the same day, the remaining 2008 age group were at our home base at Tanglin Trust School for a friendly with Centaurs. It was another great opportunity for the girls to play against a strong club, and to gain more experience.
With Centaurs numbers low due to CNY holidays, once again ANZA showed true sportsmanship by rotating players to play a mixed team with Centaurs. This ensured that the girls got maximum game time in the round-robin tournament. The coaches were most impressed with how all the girls stepped up.
A huge thanks to ANZA Netball for supporting our age group, and especially all our wonderful coaches and parents for volunteering to make these events a success for our girls.
ANZA Netball offers coaching and competition for girls aged six and upwards. For more info, email netball@anza.org.sg.