Renowned physicist and 2018 Australian of the Year, Professor Michelle Simmons visited The Australian International School (AIS) last week as part of the School's Inventors and Mentors program.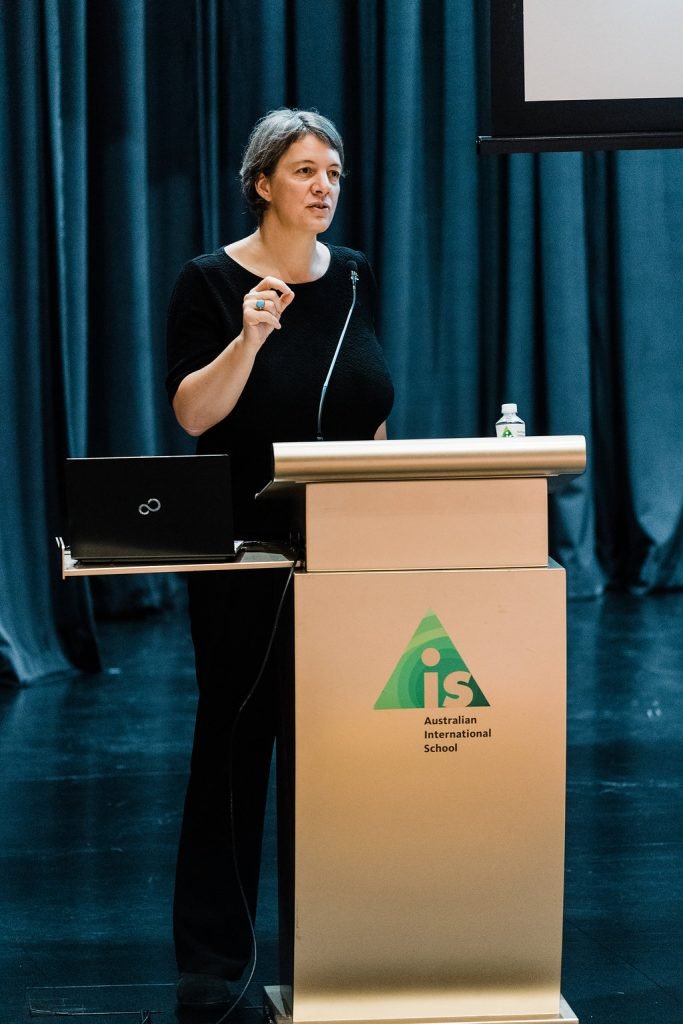 Professor Simmons was the School's Guest of Honour for the AIS International Cultural Experience (ICE) day event on 29 June. She officially opened the celebrations and delivered a keynote speech to students, staff, parents and invited guests. She talked about her work on quantum computation, pioneering unique technologies internationally to build electronic devices at the atomic scale, and the prospect of developing a silicon-based quantum computer which will have a huge impact across data-driven industries.
Journey to success:
In an inspiring speech, Simmons also detailed her journey to success in her field, as well as the challenges she has encountered in being a female scientist in the STEAM (Science, Technology, Engineering, Art and Mathematics) world, before taking questions from the eager audience. "There is a lot of pressure on young people to choose a career," said Simmons. "My advice is to focus on the things that you love, and this will naturally guide your career as you pick up skills along the way – don't shy away from the 'hard skills' as these will end up being the most valuable. I made it my mission in life to take on the challenges that people don't expect me to do, but I specifically chose the things that I thought would be the hardest to achieve. That is why I am where I am today."
Year 12 student Damon was thrilled to meet the Australian of the Year in person. "Professor Simmons was a speaker at National Youth Science Forum (NYSF) I attended last year in Canberra. When I heard she was going to be coming to AIS, I was so excited. I was finally getting the opportunity to meet her and hear her speak about her research! She noticed my NYSF t-shirt immediately and I was able to ask her about aspects of quantum computing I'm particularly interested in."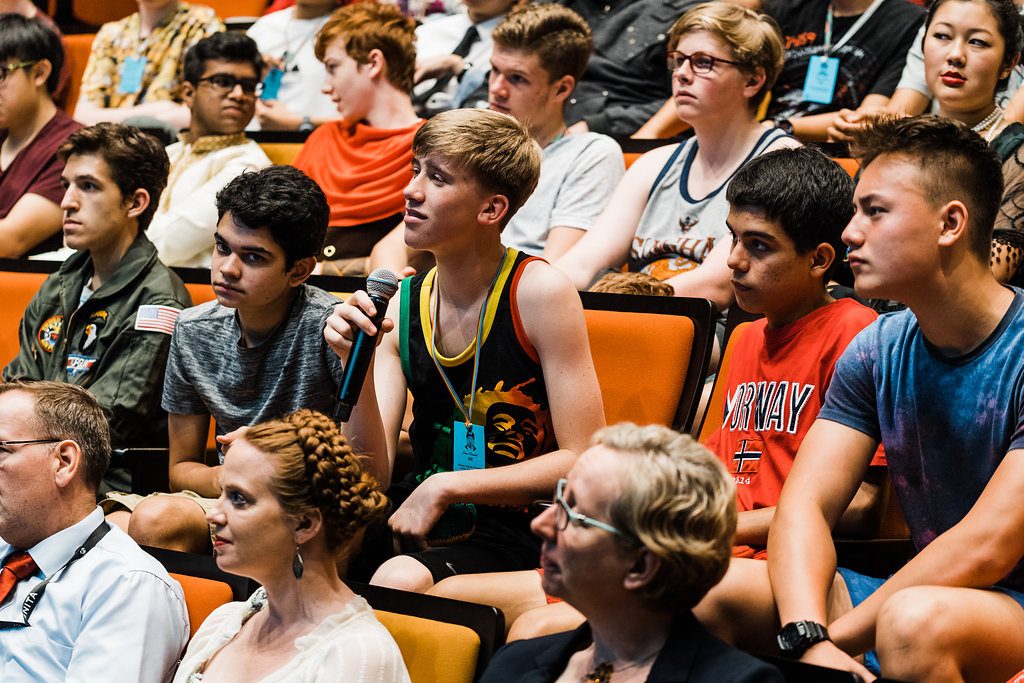 Thought leaders inspiring excellence:
AIS's Inventors and Mentors program sees internationally renowned thought leaders and experts visit the school in a series of lectures and round table discussions. Head of School, Mr Andre Casson, gave Professor Simmons a tour of AIS' facilities as part of the day. "We are always striving to bring teaching to life and away from the traditional classroom at AIS," said Casson. "Through mentors like Professor Simmons we are able to inspire our students to develop their wider understanding of the world and strive to be become responsible citizens of the future."
Professor Simmons' visit to Singapore was sponsored by Commonwealth Bank of Australia (CBA). The bank has supported Michelle and her team at the University of New South Wales for several years, as they work to build not just the first quantum computer but an entire industry. Last year CBA joined a new $83 million public/private sector alliance to establish Australia's first quantum computing company, headed by Professor Simmons.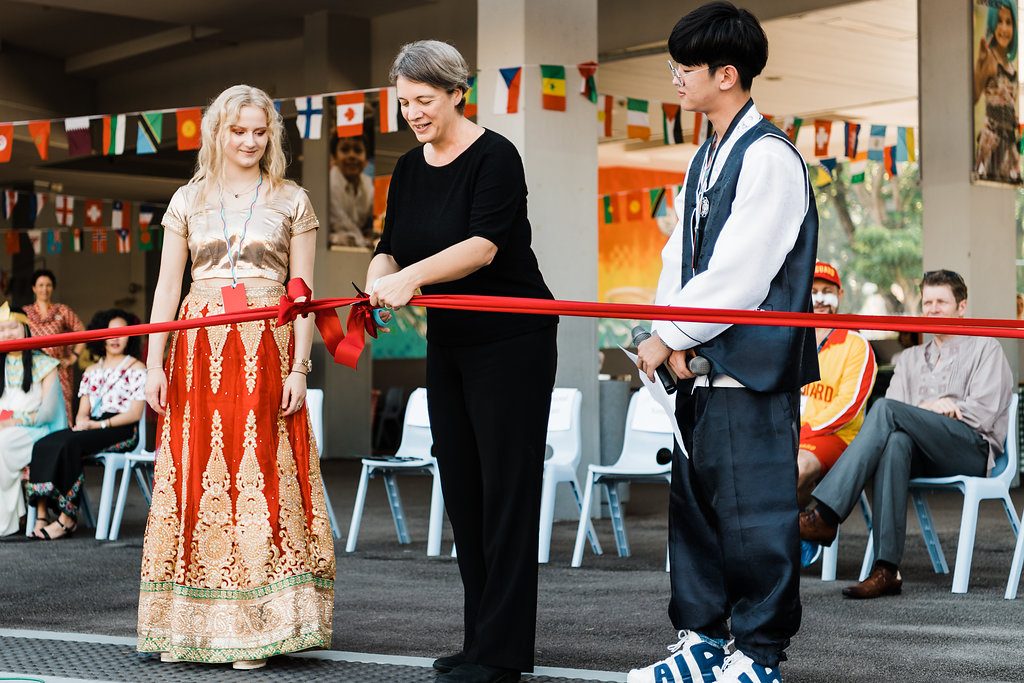 About Professor Simmons: 
Professor Simmons was named as the 2018 Australian of the Year in January. She is an Australian Research Council Laureate Fellow and Director of the Centre of Excellence for Quantum Computation and Communication Technology based at the University of New South Wales. Her pioneering research has resulted in her being awarded numerous accolades including Pawsey Medal (2006) and Lyle Medal (2015) from the Australian Academy of Science for outstanding research in physics. She is just one of a handful of researchers in Australia to have twice received a Federation Fellowship and now a Laureate Fellowship, the Australian Research Council's most prestigious award of this kind.
www.ais.com.sg