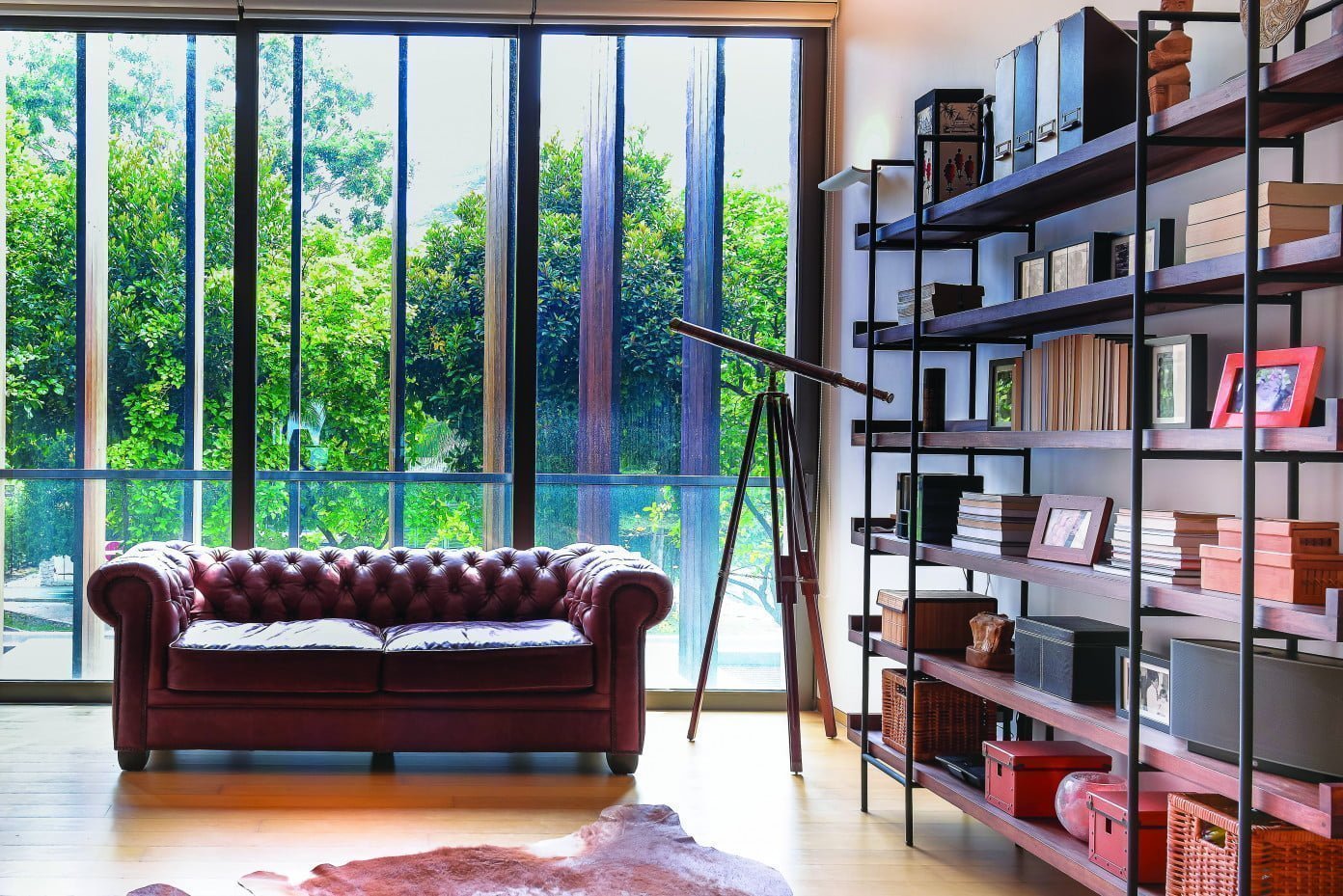 On entering the home of Portuguese expats Cristina and Hugo Martinho, there's a sense of calm and peace. The stunning view of the Singapore Strait is a highlight, but the apartment's earthy tones, natural materials, sophisticated artwork, and clever lighting all contribute to the tranquil atmosphere. The couple and their 14-year-old daughter have lived in this three-bedroom Sentosa beachfront condo for four years. "Before this, we lived in the Orchard area near the Shangri-La Hotel. It was very convenient. But after four years there, we decided to look around and see what the lifestyle was like in Sentosa," says Cristina.
"It also coincided with my change of job," explains Hugo. "I moved to a regional position, so now I'm travelling a lot. When I'm in Singapore I do home-based work, so we felt that being in a more resort-style environment would compensate for my long absences." Cristina and Hugo viewed many apartments in Sentosa before finding the perfect fit. "As soon as we walked in here, we fell in love with it," says Cristina. It was a new development at the time, with the family among the first tenants in the complex. The low-rise development has 41 units arranged around a 50-metre lap pool and lush lawn dotted with palm trees, with direct access to Tanjong Beach.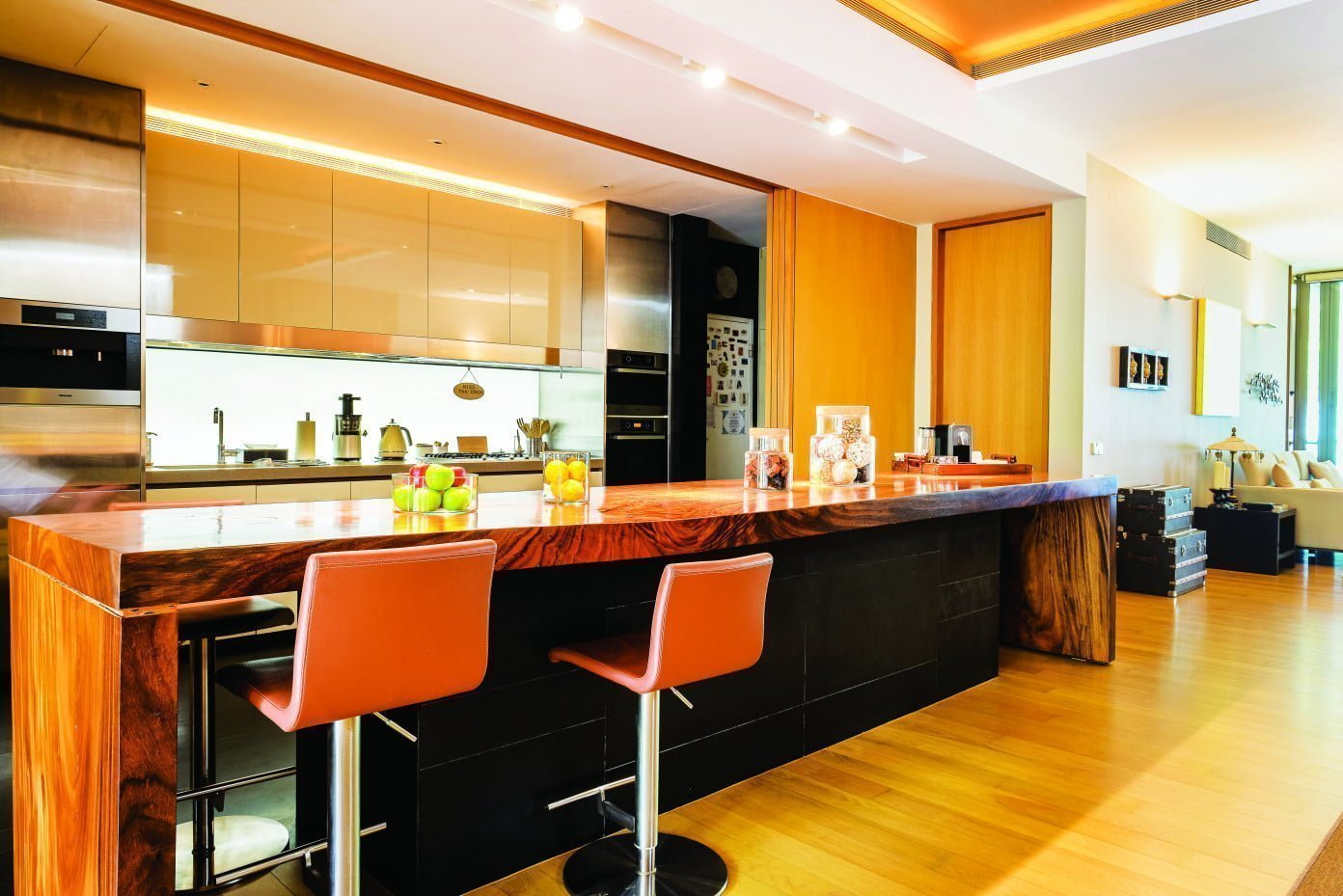 A central feature of the apartment is the three-metre wooden island bench, dividing the kitchen from the dining space. "It's carved from one piece of wood," says Hugo. The family eats most of their meals at the bench, unless they have guests. "It's these details and materials that we really like," says Cristina, also pointing out the stone walls surrounding the water feature at the apartment entrance. Cristina added a Balinese stone goddess statue in the centre of the pond, which amplifies the apartment's tranquillity.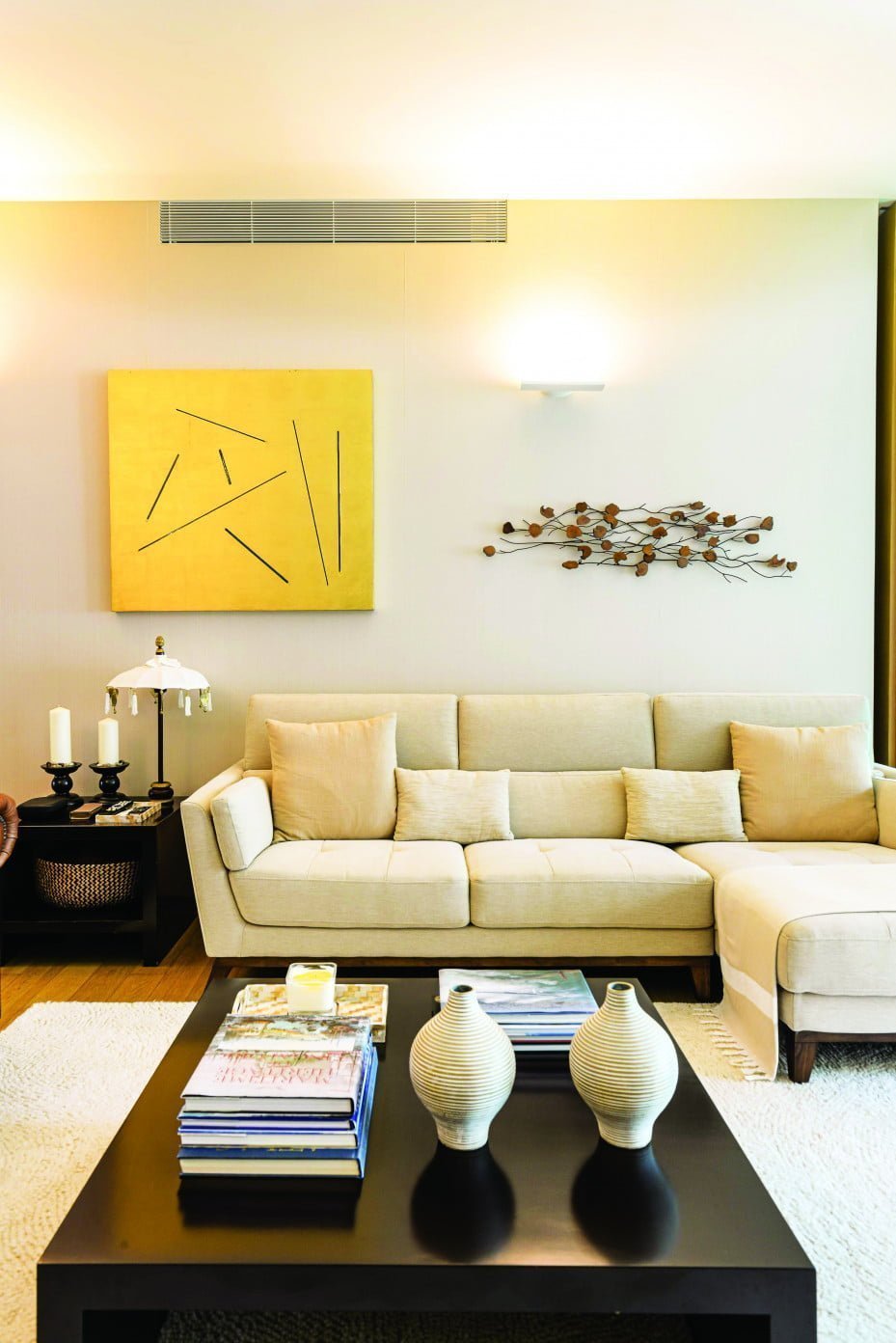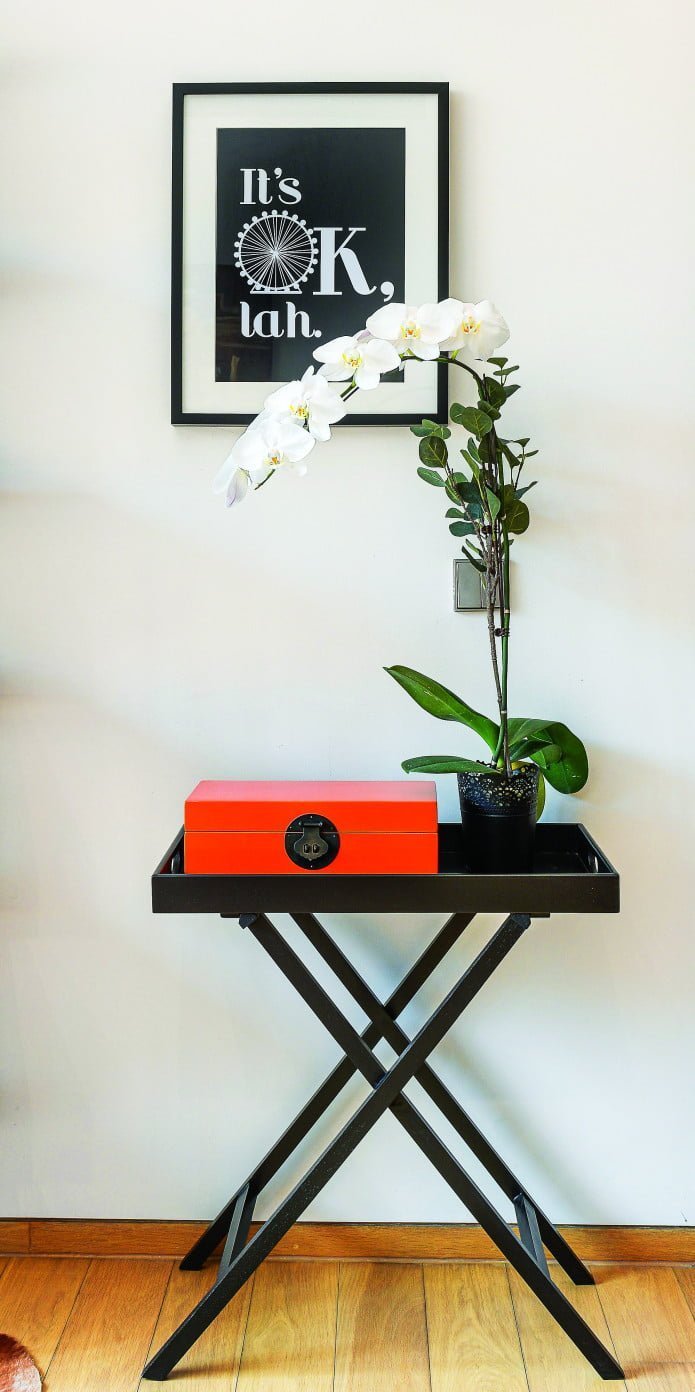 Earthy interiors
The family is drawn to nature and natural materials. "We really like all the wood here, it makes the space warm," says Cristina. The apartment features wooden joinery and timber floorboards, a rarity in Singapore. "That's what caught our attention when we first saw the condo," says Hugo. "We hadn't seen wooden floorboards in many places here."
Their favourite space is the balcony with its gentle breeze, overlooking the pool and sea. "This is where we like to have our coffee and listen to music, or have a drink at the end of the day," says Cristina.
She describes her style as simple and elegant. "I like things simple with some sophistication, not too many accessories." As interior design is one of Cristina's passions, she took on the styling herself. "This is what I love doing, decorating and choosing pieces."
Before moving in, Cristina chose wallpaper for the bedroom and living room, to personalise the space. "We were warned against wallpaper because of the humidity, but it's been fine so far." Details like fresh flowers dot the space. Cristina regularly goes to Tiong Bahru market to buy orchids. "The secret to keeping them alive is ice cubes. Don't water them, just drop in four ice cubes every two days."
The apartment's furniture is a charming mix of items picked up on their travels and various places they have lived, including Hong Kong, Shanghai and Spain. It results in a stylish blend of exotic Asian influences with Mediterranean sophistication.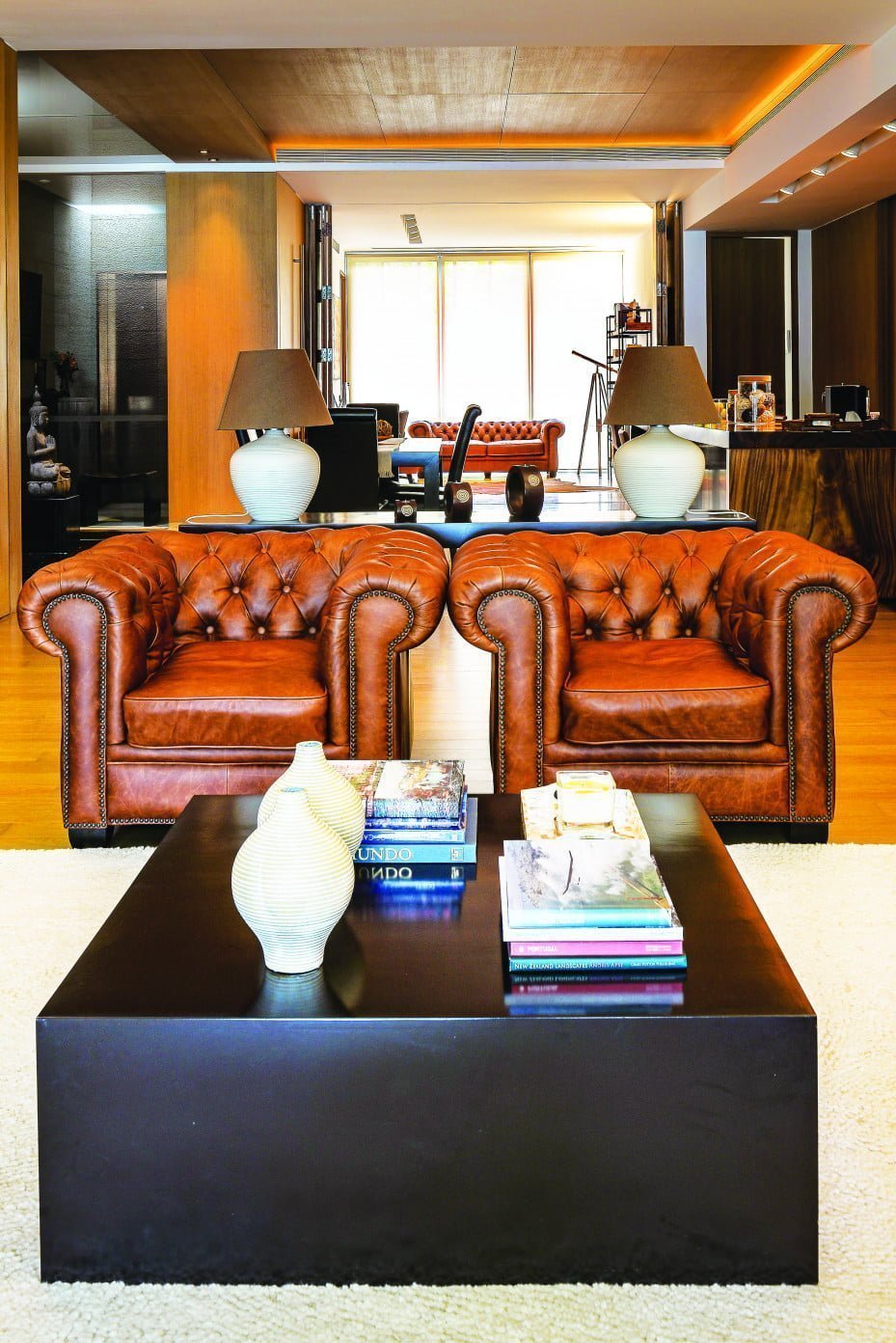 Island living
The family has embraced the Sentosa lifestyle. "It's wonderful because you are surrounded by the natural environment. I like to go running and you can go all the way to the other side of the island with almost no cars, surrounded by greenery and nature. If you want to see more people, you can go to the Marina. It's very balanced and calm," says Hugo.
Cristina adds, "It's the kind of lifestyle we enjoy, very relaxed and quiet. We don't go out that much, we like to be at home, at the pool and the beach. It helps that we have a car, but even without you can manage."
"There are so many good restaurants at the different resorts along the shore – Sofitel, the Capella, Shangri-La. If you don't really want to leave the island you don't need to. There's a supermarket, restaurants and a 7-Eleven," says Hugo.
Their favourite local spots include Quayside restaurant, Greenwood Fish Market and Tanjong Beach Club, which is just at the other end of the beach from their condo.
"There's around seven or eight restaurants at the Marina, and we've tried almost all of them. Either we walk there or we take a golf buggy. This condo provides a buggy with a driver who can take us there, then later we call and they pick us up. Other condos have buggies that tenants can rent and drive. It's very typical of Sentosa, and makes the whole experience relaxing," says Hugo.