"This yummy recipe is more delicate than it sounds and keeping the crispy coating intact can be tricky. Paired with thick slices of tomatoes, drizzled with olive oil and white wine vinegar or a light, fresh coleslaw, this is a fantastic summer meal." – Bea Tollman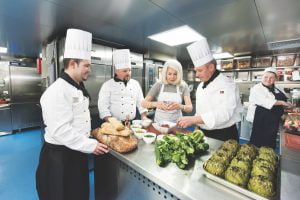 Serves 6
INGREDIENTS
1 egg
200g evaporated milk (195 mls)
1.5 kg whole chicken, cut into 8 portions, plus the legs and wings
1 cup oil
1 cup butter
SESAME COATING
10 tbsp toasted sesame seeds
2 cups flour
1 tsp poultry seasoning
2 tsp garlic powder
1 tsp ground ginger
4 tsp paprika
2 tsp salt
Freshly ground pepper to taste
PREPARATION
Combine the coating ingredients to make a fine mixture.

Whisk together the whole egg with the milk.

Dip the chicken pieces in the liquid, then shake off excess and roll them in the sesame coating.

Heat the oil and butter together in a deep frying pan over medium-high heat, so that the chicken pieces sit in the pan with the oil mixture covering half the chicken. Start with the drumsticks and thighs first, as they take longer to cook. Try to turn each piece only once, as the coating is very delicate. Fry until golden brown on both sides, about 25–30 minutes total. Serve with a fresh coleslaw or tomato salad. 
Enjoy!