We've all been asked the question; "what do you want to be when you grow up?" Now, with so many career options at our fingertips and a rapidly changing job landscape, this question is becoming harder to answer. Dulwich College (Singapore) is on a mission to help students visualise their personal pathway so that they can confidently pursue the career path of their choice. The College complements the pursuit of academic excellence with groundbreaking programmes in music, performing arts and sport. In 2021 they will launch Ignite! – a new exceptional performance development programme supporting students who are committed to a career in these areas, to see the world of possibilities within their reach.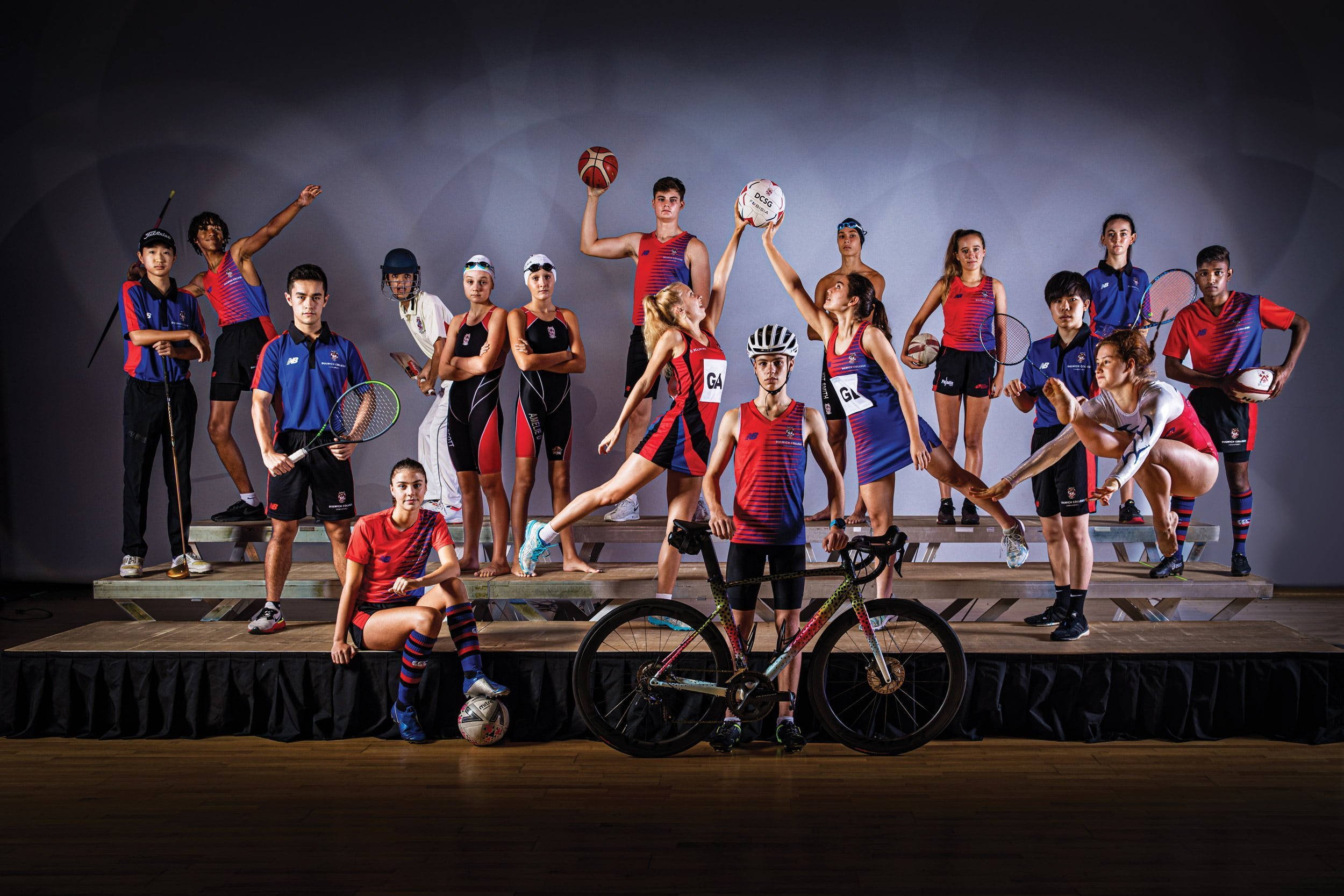 Sport
Dulwich College (Singapore) is known for its sporting prowess and achieving success in local and regional inter-school competitions. Students can take part in many sports at Dulwich, including football, rugby, touch rugby, netball, basketball, athletics, tennis, badminton, swimming, gymnastics, cricket and hockey.
For student athletes competing at the highest standards, they can underpin their passion with a focus on academic study in relevant areas. In Senior School, students can elect to study physical education as a GCSE option (Years 9 to 11) and sports & exercise science at IB level (Years 12 to 13). Their long-established Student Athlete Support Programme (SASP) has provided the foundations for Ignite!, which shapes ambition into real goals through physical development, lifestyle management, technical and tactical progression, and cognitive support.
On the physical side, they have devised a framework for efficient performance. The physical and emotional wellbeing of their student athletes is closely monitored to ensure they ignite rather than burn-out. This is maintained by goal setting, mental visualisation, positive mental imagery and the ability to think clearly under pressure – all hallmarks of top-performing athletes. By introducing these pillars early on, student athletes internalise these lessons which are crucial to staying motivated and determined to be the best at what they do.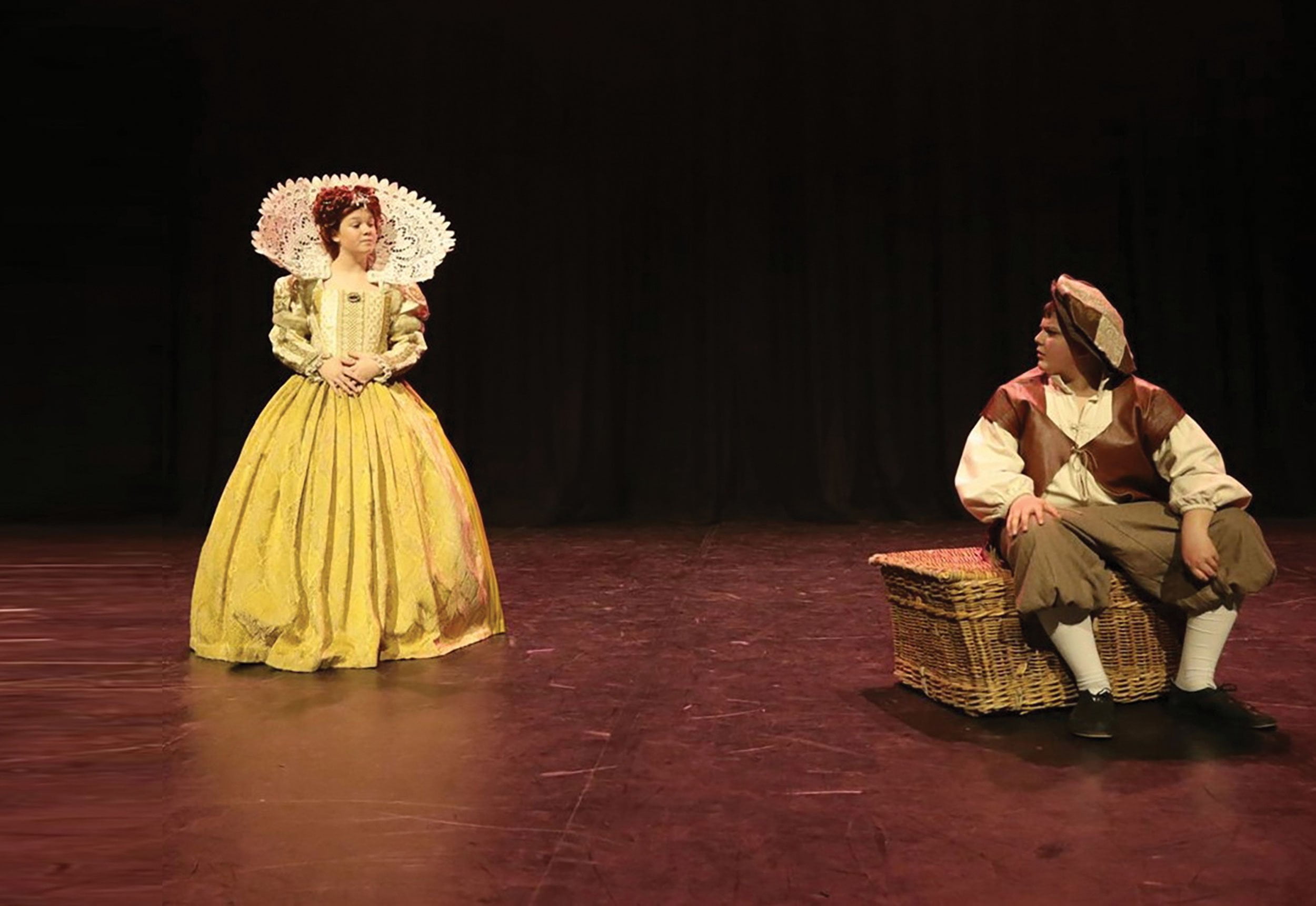 Performing Arts  
Passion for performing arts is no different, each and every student is encouraged to take to the stage, whether that's participating in festivals such as the International School Theatre Association (ISTA) Festival or the Dulwich College International Shakespeare Festival, treading the boards in the school production or performing in dance shows, House drama and performing arts showcases.
With a magnificent performing arts theatre, two black box studios and a dance studio, students are in an environment which mirrors the experience of performing on Broadway or London's West End. This taste of what could be instils confidence and belief in aspiring performers, creators, directors, designers and choreographers.
Ignite! fosters belief in students who are particularly committed to this path. It offers students the opportunity to take on larger and more challenging roles in smaller cast performances, to participate in specialised workshops not in the curriculum such as make-up artistry, master classes in audition technique and support in creating a performing arts portfolio. This goes hand-in-hand with our existing relationships with Evolve Arts, who deliver our LAMDA (London Academy of Music and Dramatic Art) examinations, Auckland Dance, the Royal Shakespeare Company and ISTA, which gives our students the opportunity to work with professionals from all areas of the performing arts industry. Students will have a dedicated mentor from the faculty to nurture them in their pursuits and help them identify their choice of career.
Students no longer have to grapple with the question of who they want to be when they grow up because through Ignite! Dulwich College (Singapore) supports students in discovering who they want to be now. "Ignite! lights the fire of inspiration for our most high performing students and provides a pathway for their future success," says Assistant Head of College, Jacob Martin.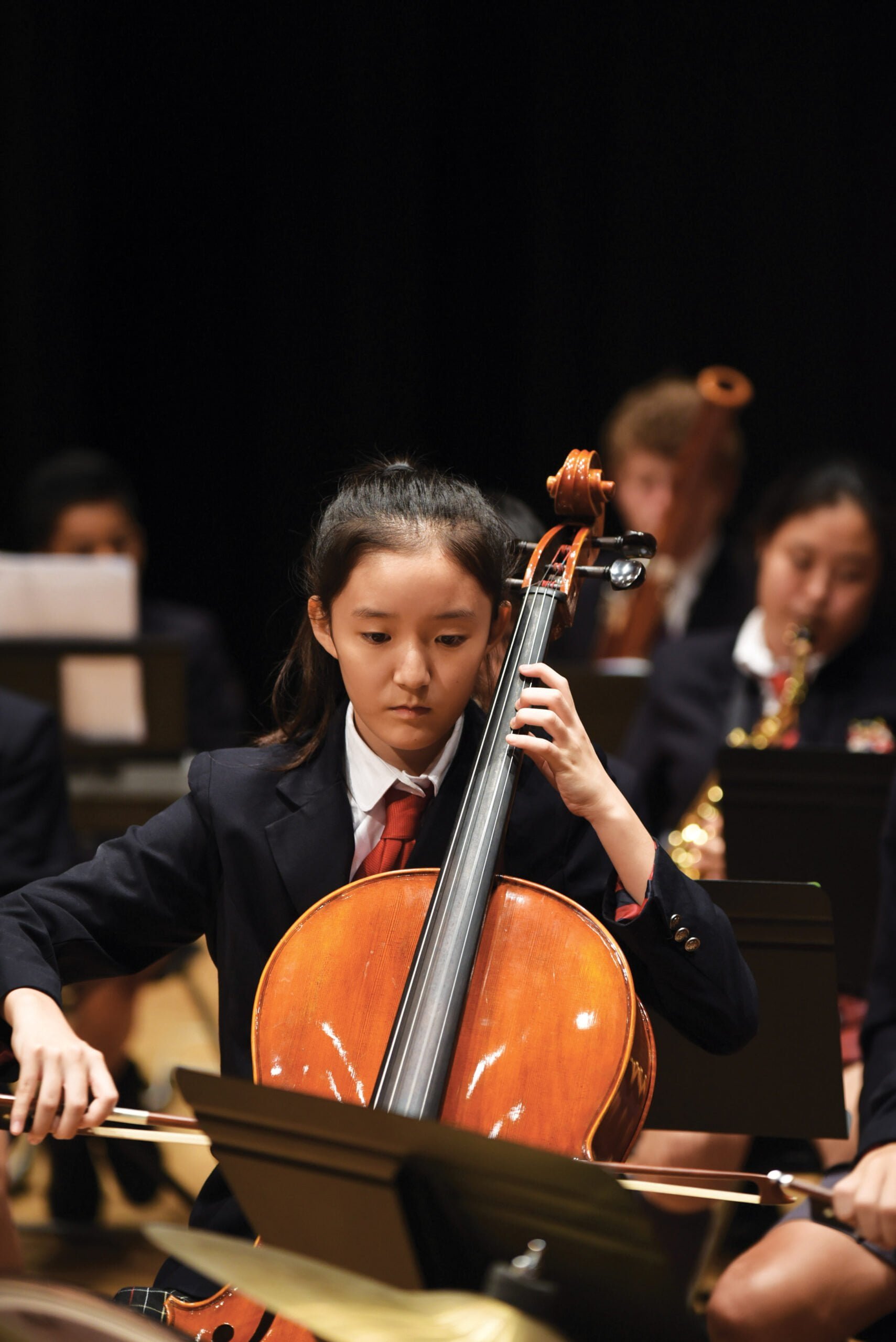 Music
The College's music programme is an integral part of the curriculum from early years, (DUCKS, ages 2-7) right through to Senior School; students are encouraged to express themselves by singing, dancing and listening to music. In Junior School, every student is given an instrument so that they can pursue their passion on their own terms and in their own time. In Senior School, students have the opportunity to learn a range of rock band skills, including playing guitar, bass and drums, song writing and music production. In these final years of school, some students are spending considerable extra time, outside of their school programmes, practising music.
In preparation for a career in music, students work alongside music staff in the production of events, leading ensembles, sectionals, conducting and developing their musical talent and performance skills. By the time they finish school, Ignite! ensures that students have built up a network of contacts in the music industry by participating in workshops and talks by music professionals. They leave with a comprehensive music performance portfolio, having developed excellence in more than one instrument, if they wish to do so, and having had exposure to the wider world of music through concerts, trips, tours and talks. As they embark on their desired career path, they can be confident that they are empowered to be future leaders in this competitive industry.