Strategically located in one of Singapore's key cultural conservation precincts, recently relaunched heritage hotel, Wanderlust is part of a trio of new openings under the Oakwood brand, including KēSa House and Ann Siang House. All three properties are beautifully restored and pulse with the rhythm and history of Little India and Chinatown.
I've been invited to stay on a Saturday night and as we drive into the vibrant, colourful neighbourhood, it feels like we're escaping our everyday lives on the East Coast and could actually be in a suburb of Mumbai or Delhi. The imposing white façade of the heritage 1920s Art Deco building, with its intricate heritage tiles, make for an inviting entrance.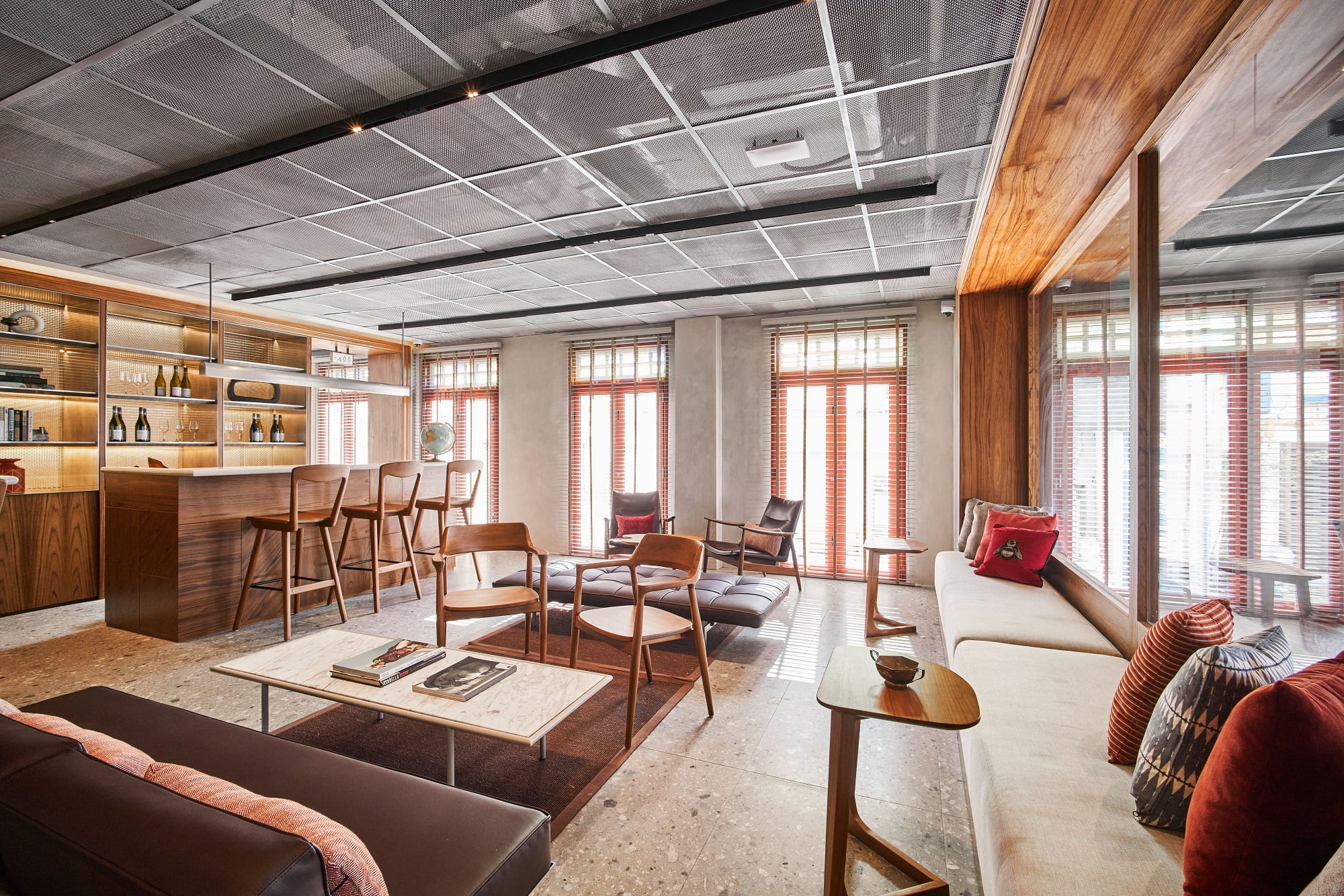 Wanderlust effortlessly merges retro charm with modern luxury. The hip front foyer has two plush lounge areas and a small provisions shop stocked with quirky Singapore games and sweets. We try five stones – a throwing and catching game popular with children in the Kampong days. Off the main foyer is the modern Sri Lankan restaurant, Kotuwa by chef-owner Rishi Naleendra. It's wildly popular, so be sure to book ahead if you want to try it during your stay.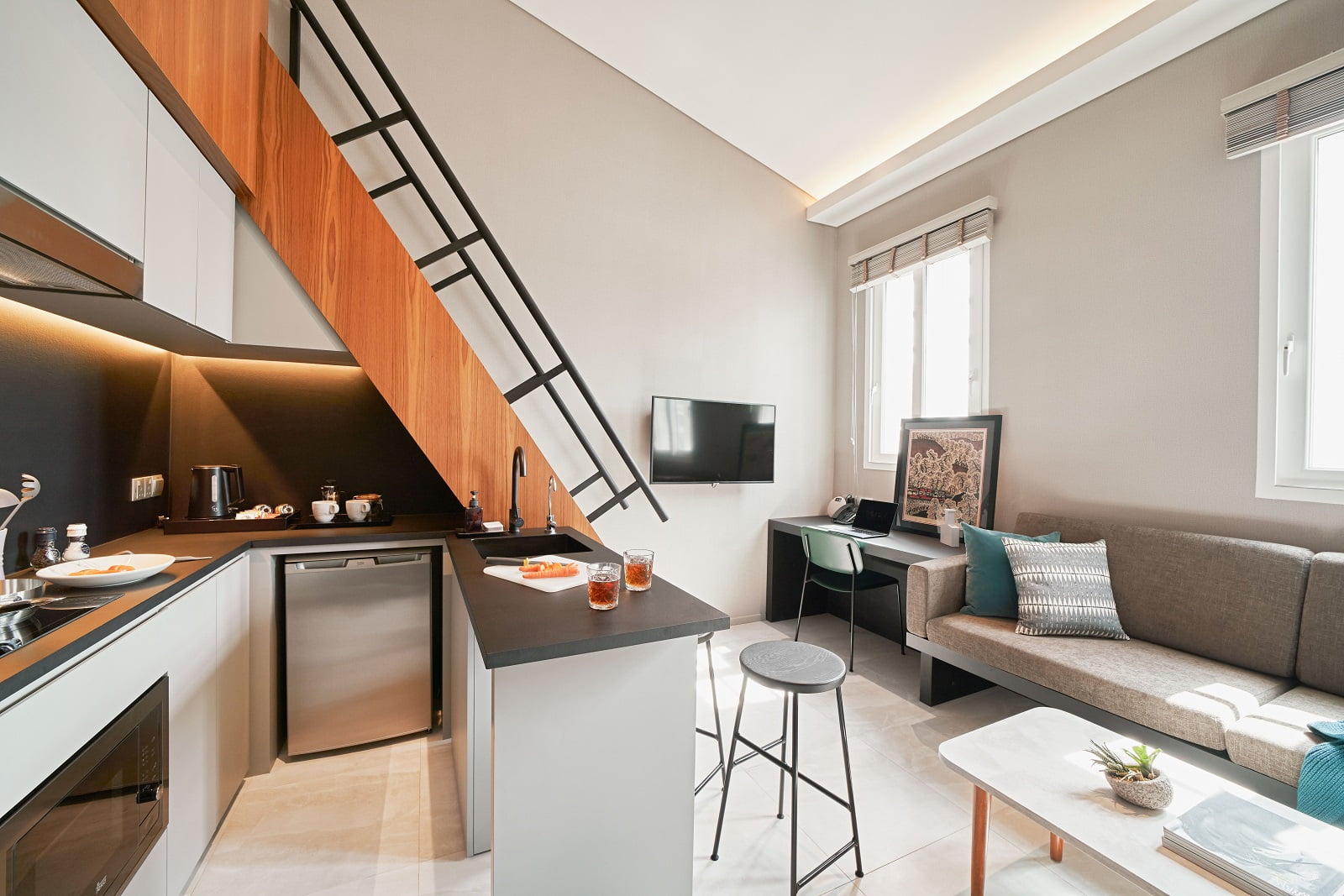 We stay in a studio loft room, which has its own small kitchen, separate living area with a couch, and an elevated loft bed. It's beautifully done, with plenty of storage for longer term stays. My only small niggle is the steep stairs that need to be climbed to get to the bedroom area. At night it's a bit of a pain to clamber down them in the dark. This room category is best for younger, nimble guests, but they also offer lovely single level rooms.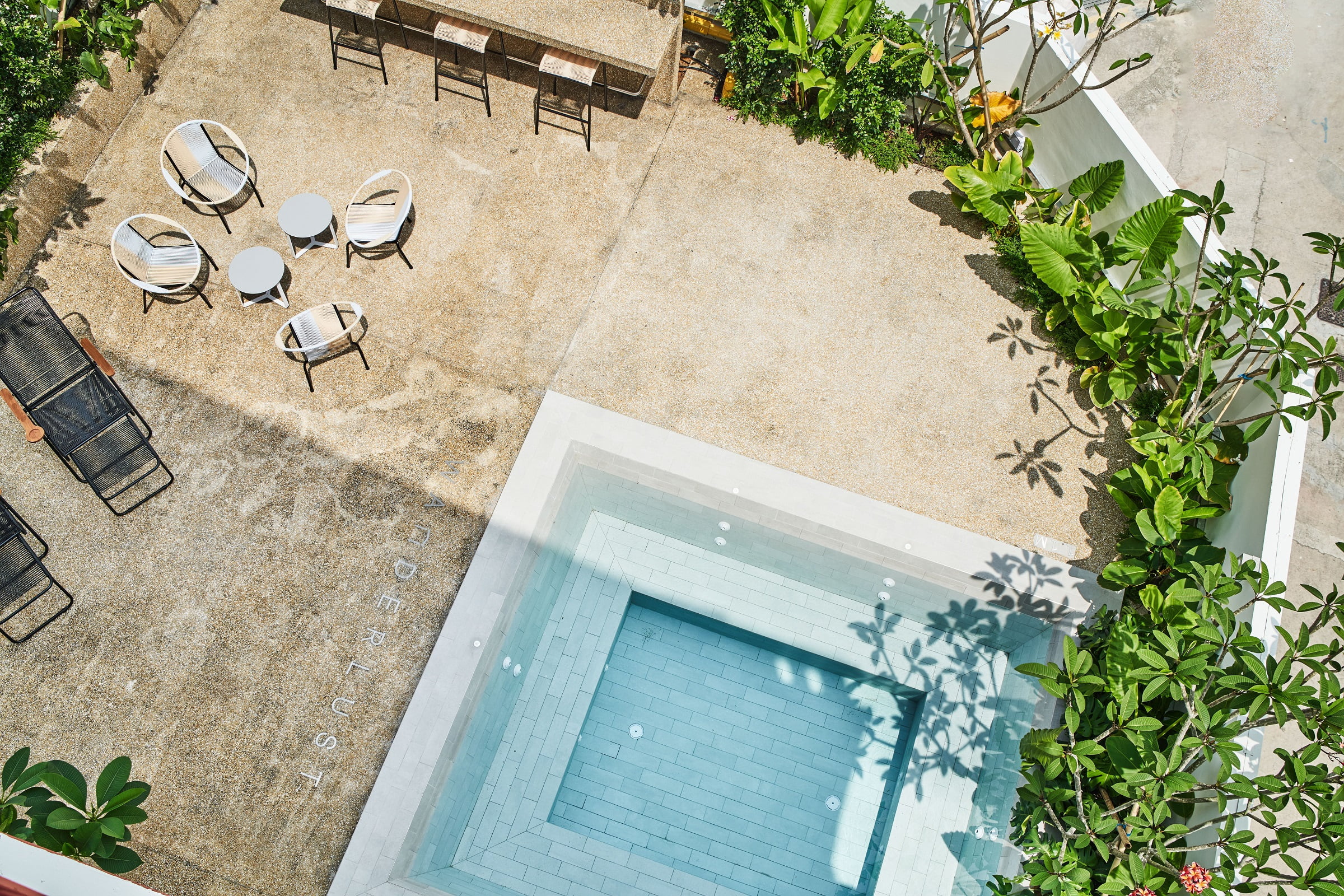 The whole point of Wanderlust is to get out of your room and explore the streets of Little India and nearby Jalan Besar. We briefly drop by the inviting outdoor plunge pool and deck, before heading out to grab a drink and a bite. Our first stop is the Singapura Club on Dunlop St. With ice-cold beers, we sit and watch all the action of Little India at night.
Next, it's time for dinner, and we opt for the highly recommended Bismillah Biryani Restaurant, also on Dunlop Street. This unassuming Bib Gourmand-awarded eatery serves an excellent version of the much-loved Indian classic. We choose the Young Mutton Biriyani ($10) – tender chunks of meat, served over basmati rice, with fried onion shallots and a side of tangy yogurt sauce. The restaurant also does lamb shank, fish, chicken, lamb chop and vegetarian versions. Later in the evening we satisfy our sweet tooth with a visit to Obsessive Chocolat Desire (OCD) in Jalan Besar. The late-night ice cream café serves wild flavours like Avocado and Milo and Cactus and Burned Milk, with crisp, fresh waffles.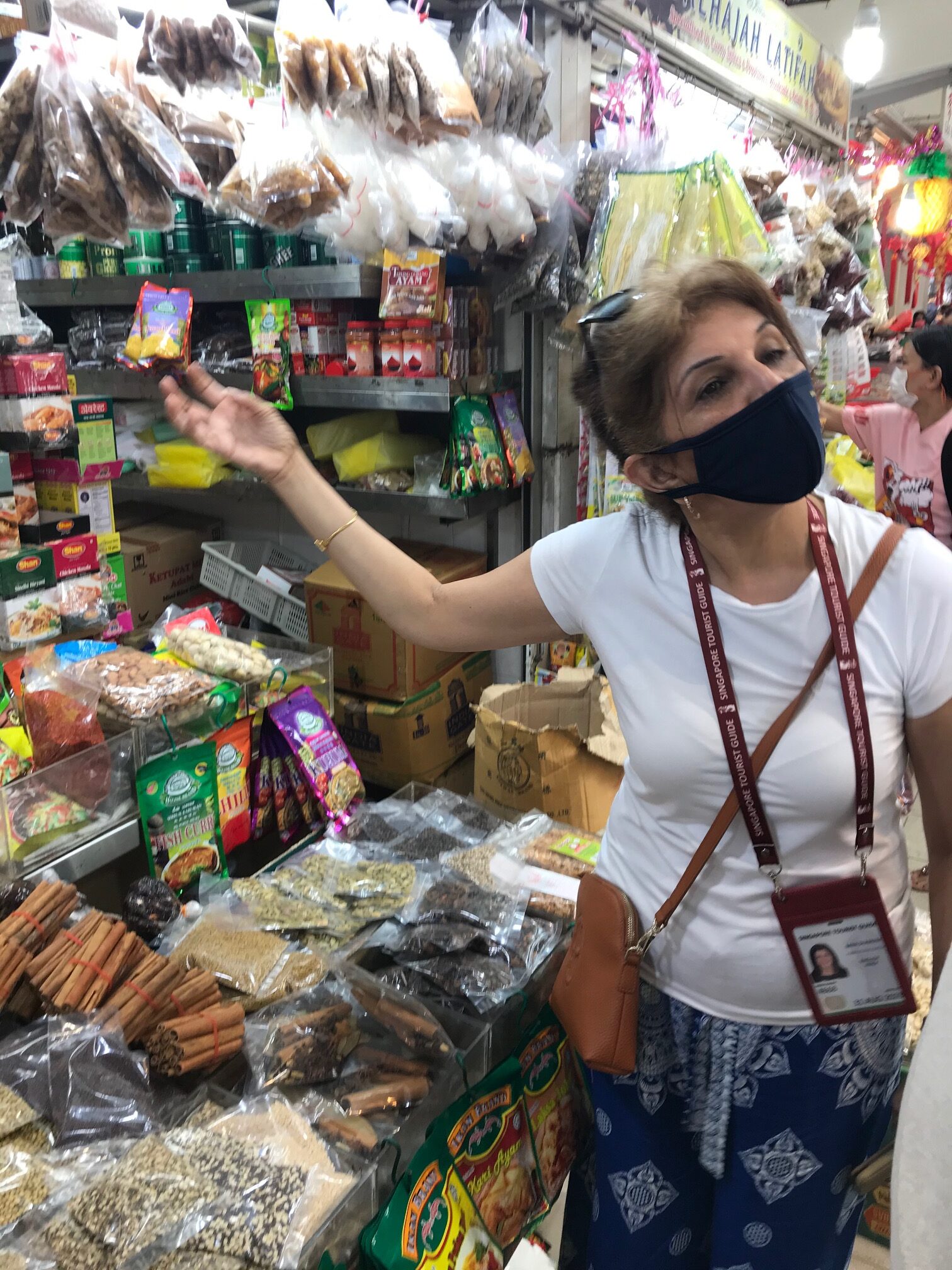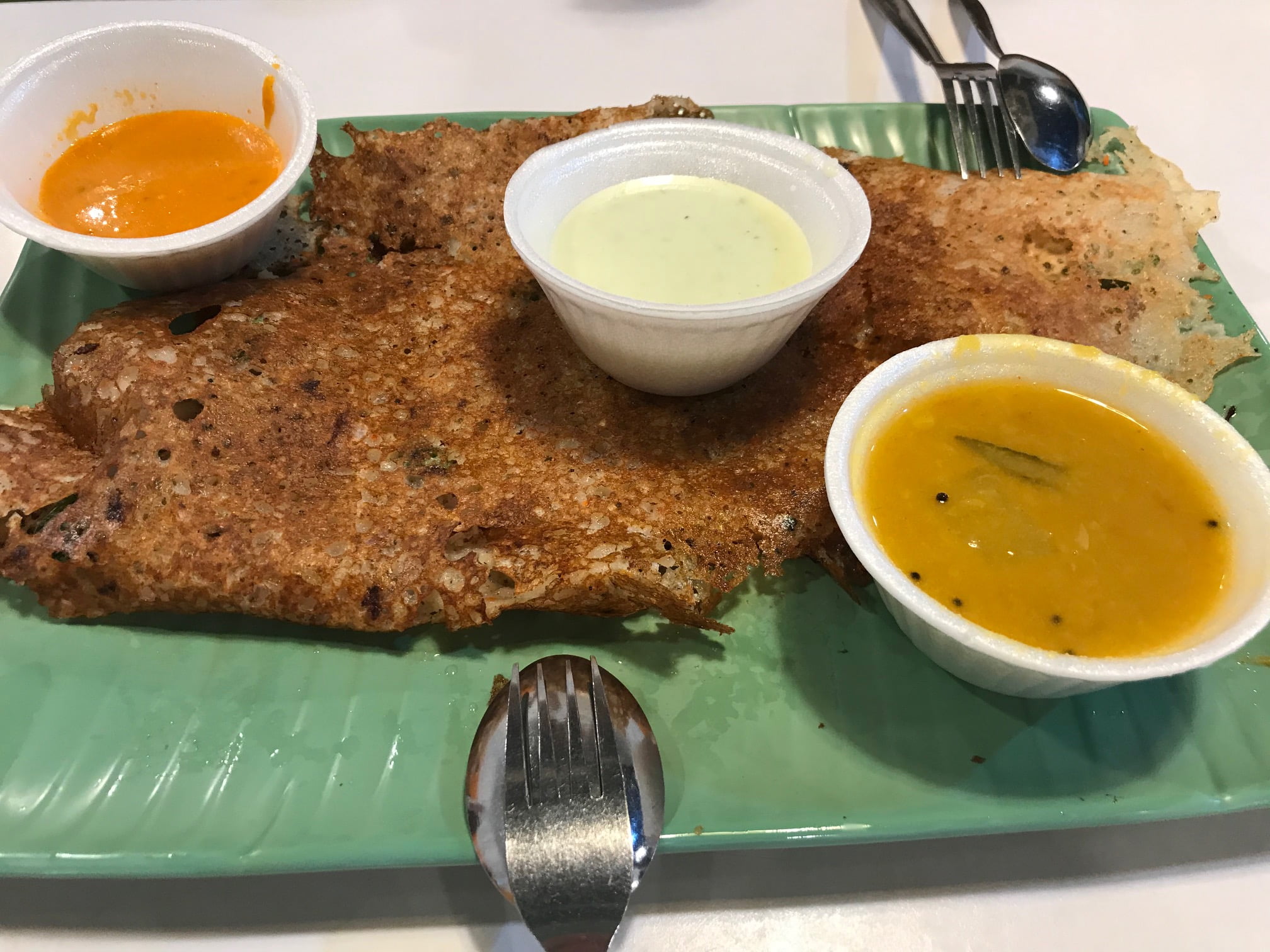 Wanderlust also offers experiences that reflect Singapore's multicultural identity. We've booked the two-hour heritage food trail, curated by award-winning local tour company, Singabites. In the morning, we meet up with our exceptional guide, Shabnam, who takes on a fascinating journey through Little India's culinary highlights, street art,  cultural attractions and rich history. We even get to try our hand at making flower garlands and are given spices and Indian sweets to take home. At $80 per person for the tour, inclusive of delicious food, it's well worth doing, and is the highlight of our stay.
Verdict: A beautiful heritage hotel in a colourful, historic neighbourhood makes for a exception boutique staycation. Throw in a Singabites tour – you won't regret it!
Book: One-night stay at Wanderlust, inclusive of a set of local welcome amenities including heritage snacks and gift is priced from S$135++ per room per night