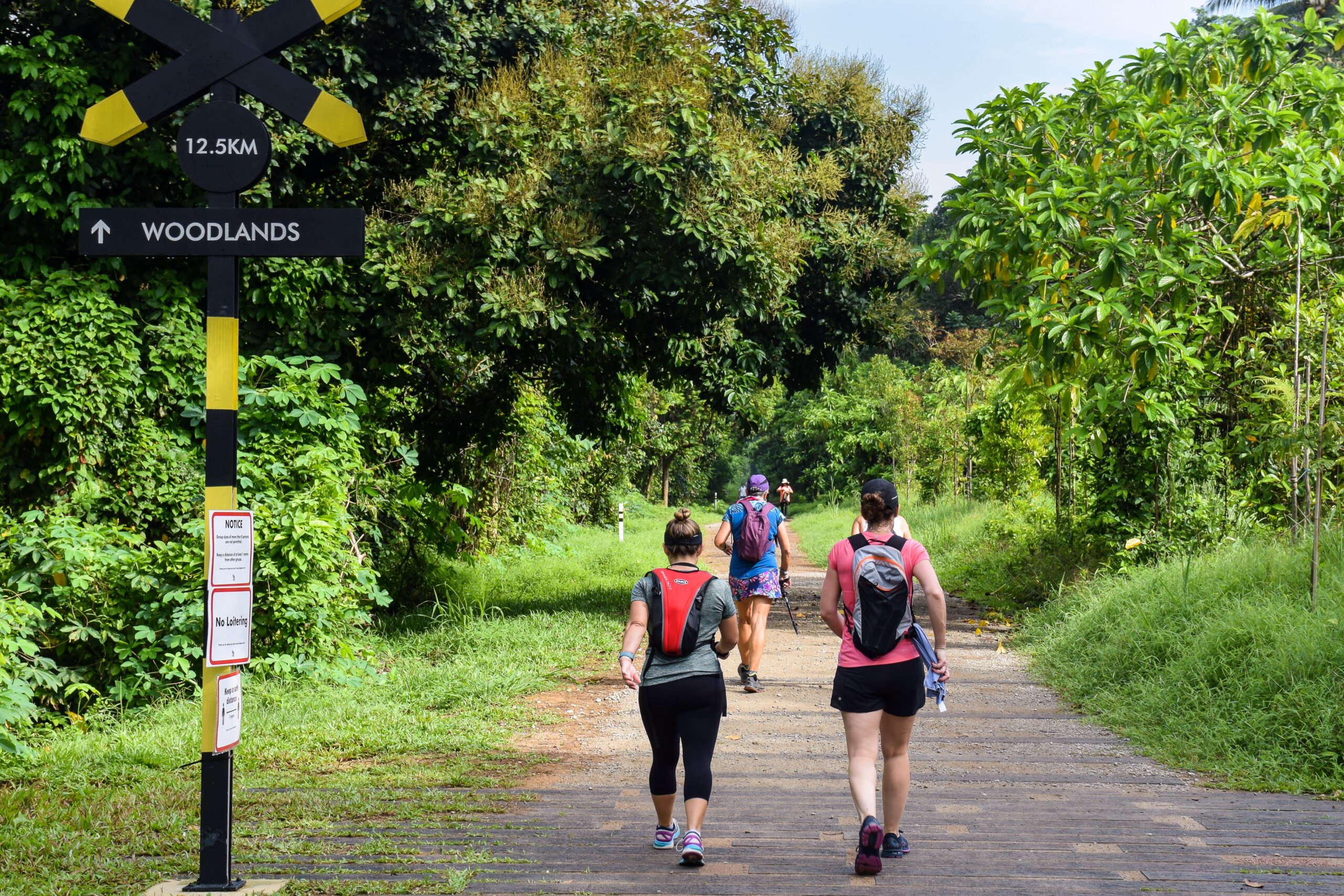 From Tanjong Pagar Station in the south to Woodlands Train Checkpoint in the north, the Rail Corridor was built for commuting and the transportation of goods, including tin and rubber, between Singapore and the Malay Peninsula, and was originally referred to as the Singapore Government Railway.
In the early part of the 20th century, the Rail Corridor was leased for 999 years to the Federated Malay States government.  After Singapore separated from Malaysia in 1965,  control of the rail corridor and the lands associated with it was left under the control of Malaysian Government until ending on June 30, 2011 in a land swap arrangement.
The Singapore Land Authority opened the corridor up to public access in 2012 and since then, the revitalisation of this green tract of land and historical buildings, has been in full swing. Biodiversity and heritage have been kept top of mind in the new design along with accessibility to all with additional and improved access points. You will find many people enjoying the corridor either walking, running or cycling.
Additional sections of the corridor between Hillview and the conserved Bukit Timah Railway Station have recently opened for the enjoyment of the public, along with the Buona Vista to Tanjong Pagar section. Do note however, that the iconic art deco Tanjong Pagar Station is currently undergoing a major redevelopment and will become part of the new Cantonment MRT station. This is not due for completion until 2025/26.
ANZA's Walking Group, the Kill-o-Metres, regularly head out to explore sections of the Rail Corridor in groups of eight and recently, some of our super fit members trekked 21 km of the corridor from South to North. We have some of their top tips and fantastic pics below to share.
ANZA Kill-o-Metre's Tips for Heading out on the Rail Corridor
Walk on a weekday and head out early to avoid the crowds
It can be muddy after rain once you go north past The Rail Mall
Take care in the wet because some parts of the path can become slippery
Sunscreen and water are a must
More information
You can find out more about the Rail Corridor plans here.
For a very handy interactive map of the Rail Corridor click here.
If you fancy exploring the delights of Singapore on foot and meeting great people, you can join ANZA's Walking Group here.