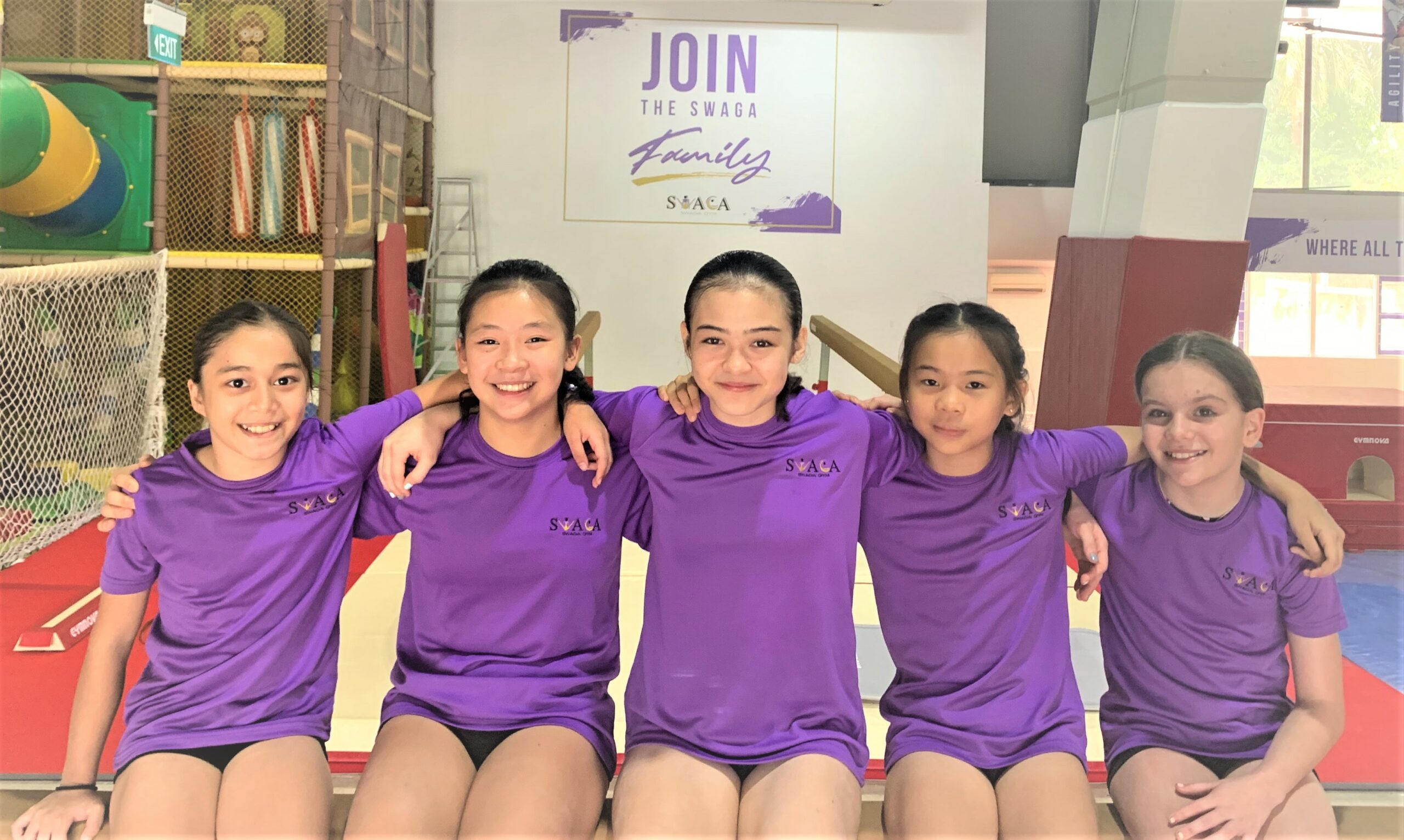 SWAGA Gym 2021 Summer Camps
Offering a wide range of camps, SWAGA has something on offer for the whole family.
Younger kids (starting at 4 years old) will be kept busy with kinder gym. A whole heap of fun will be had climbing, rolling and running through an obstacle course as the kids learn balance, agility and fine tune their motor skills.
For girls who already enjoy weekly gymnastics sessions, SWAGA will offer a recreational and competitive summer camp program for 6-18 years old. If you are just starting out with gymnastics or simply want to try something new during summer, come and join our recreational program where coaches will introduce the basics of gymnastics and skills to practice on all apparatus.
Competitive gymnasts will be able to focus on increasing or perfecting their skill level with highly qualified coaches during a three-hour session.
For the more adventurous boys and girls, a Parkour camp will take the kids (6-18 years) through their paces as they learn to flip, climb and swing through the custom parkour equipment. Learn tricks in a safe environment and even play a game or two of 'the floor is lava' tag!
Adults can join in the fun too, with an adult fitness program being run throughout the summer with classes including bootcamp, HIIT and Zumba. To keep the younger kids (under 4) entertained and active, SWAGA offers a fully equipped jungle gym that can be booked by the hour.
Officially opened on 1 April, SWAGA Gym is the latest gymnastics facility in Singapore. With world class equipment and fully air conditioned, it is the perfect place to spend summer days. Close to food and beverage outlets and amenities offered by The Grandstand, SWAGA makes summer camps easy for the whole family.
Located at The Grandstand, 200 Turf Club Road, book now to secure your camp preference at  www.swagagym.com