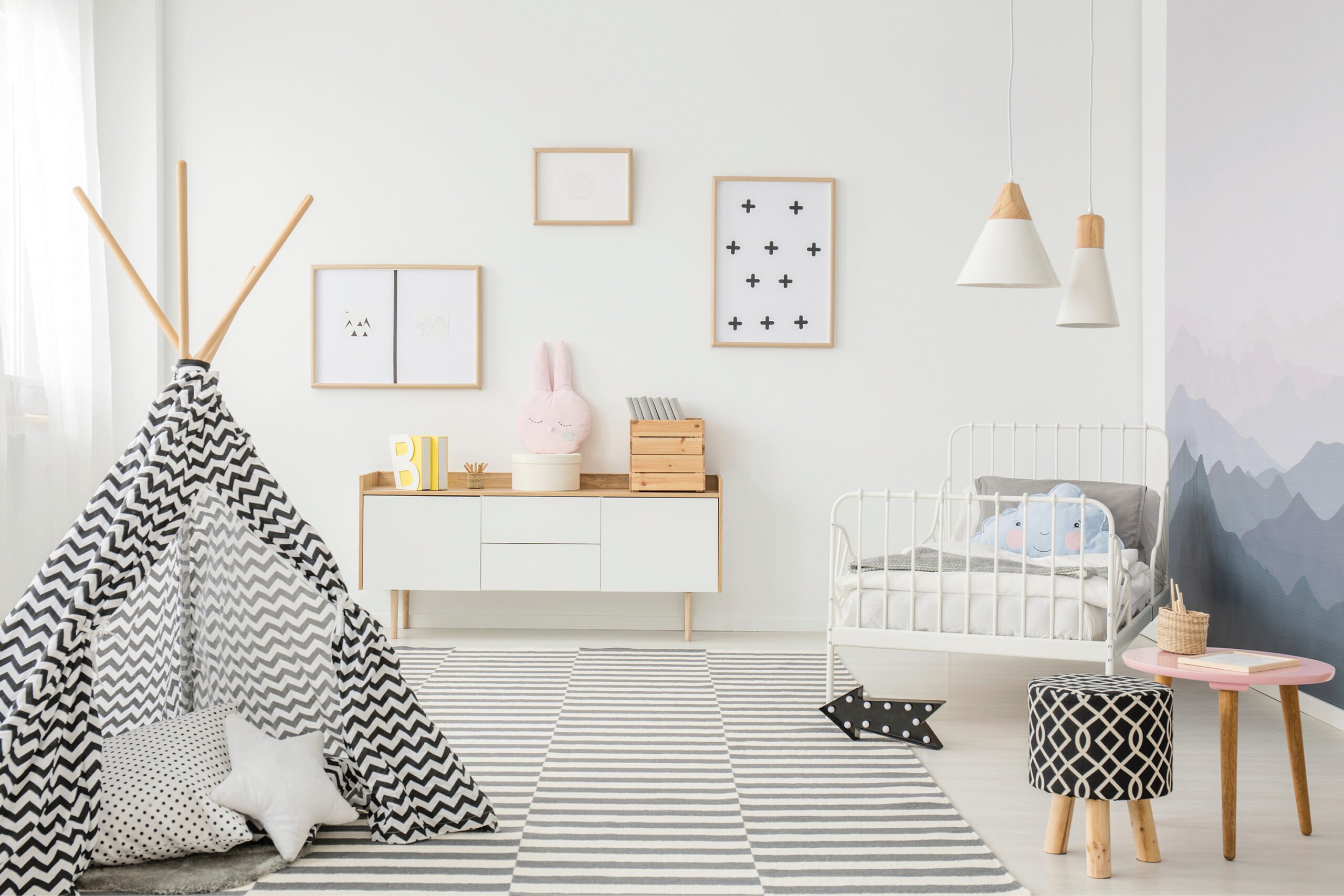 How we use colour in our home is so important. It influences mood in so many ways. Kids' rooms that are bright and cheerful make them feel that way too! If your child's room is due for a makeover, get them involved in the process. Together you can come up with ideas, decide on a colour scheme, narrow down styles on Pinterest and work to an agreed and realistic budget.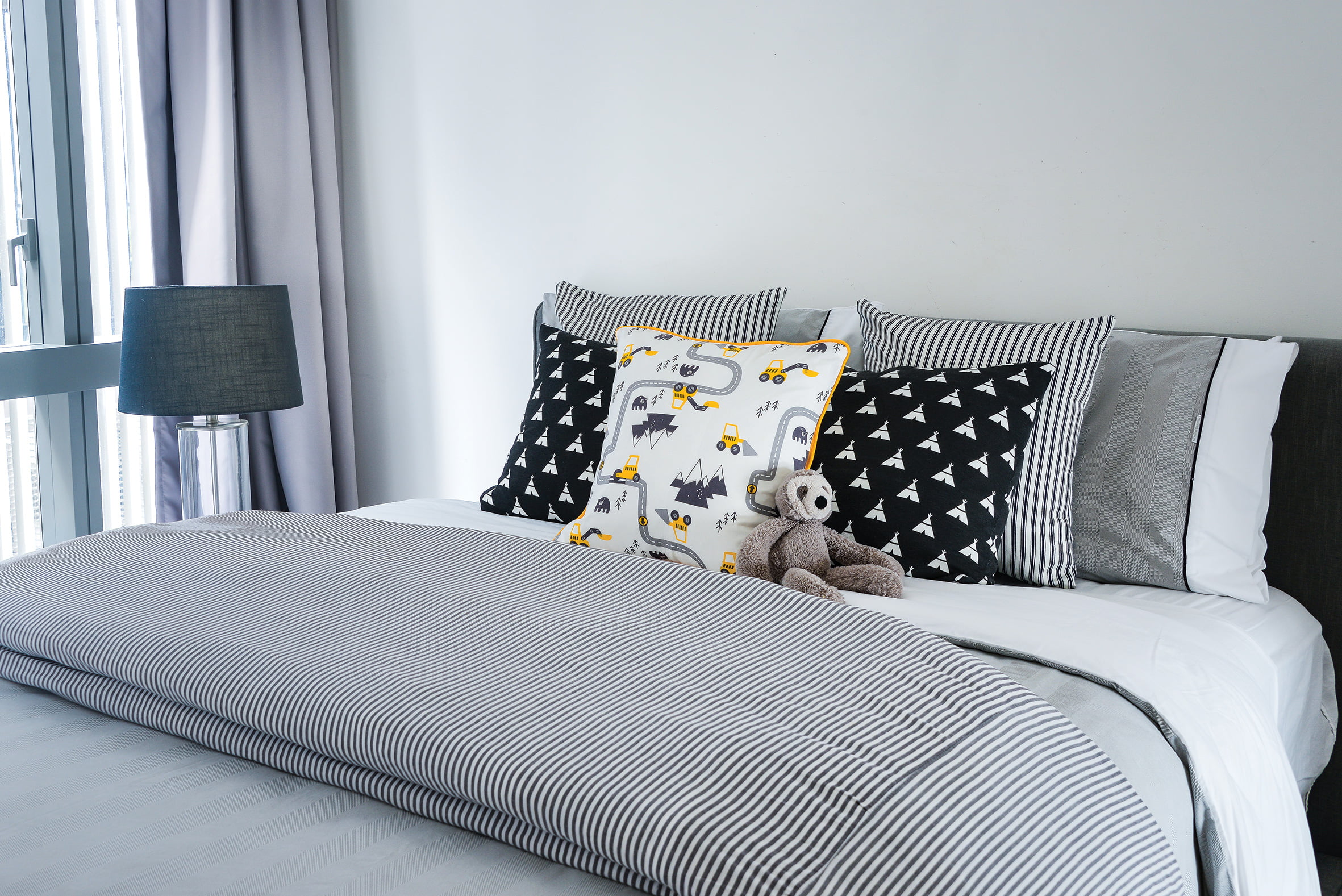 Colour code
When starting any design project, one of the biggest considerations is colour. The 60:30:10 principal is a good one to follow. Choose one dominant colour to fill 60% of the space. In the bedrooms shown here, all the walls are painted white. The secondary colour should fill 30% of the look and the remaining 10%, the accent colour. Grey or neutral tones are a perfect mid colour to use as they provide a blank canvas which will make any accent colour pop. For example, grey rooms with yellow accents provide a wonderfully calm nursery. Investing in furniture items such as the IKEA Kallax shelves in grey or an inexpensive bedside table from Castlery is worth your while, as they go with any look and the room can be easily updated, as children get older.
For kids' rooms, primary colours always look great. Layer up with different textures such as a tufted headboard, striped or plaid duvet cover, chair and lamp. Try painting bedheads a bright red or any shade of blue. Add horizontal stripes on walls by carefully placing painters tape and painting alternative lines – use a level and apply pressure to the tape to avoid the paint bleeding. Scatter cushions in different shades and patterns instantly transform any space. I changed the look of this grey bed by simply changing the cushions. From a monochromatic room to using blues in different stripes and shades, the feel of the room changed instantly. By changing the cushions and accessorising to red it looked brighter and more fun.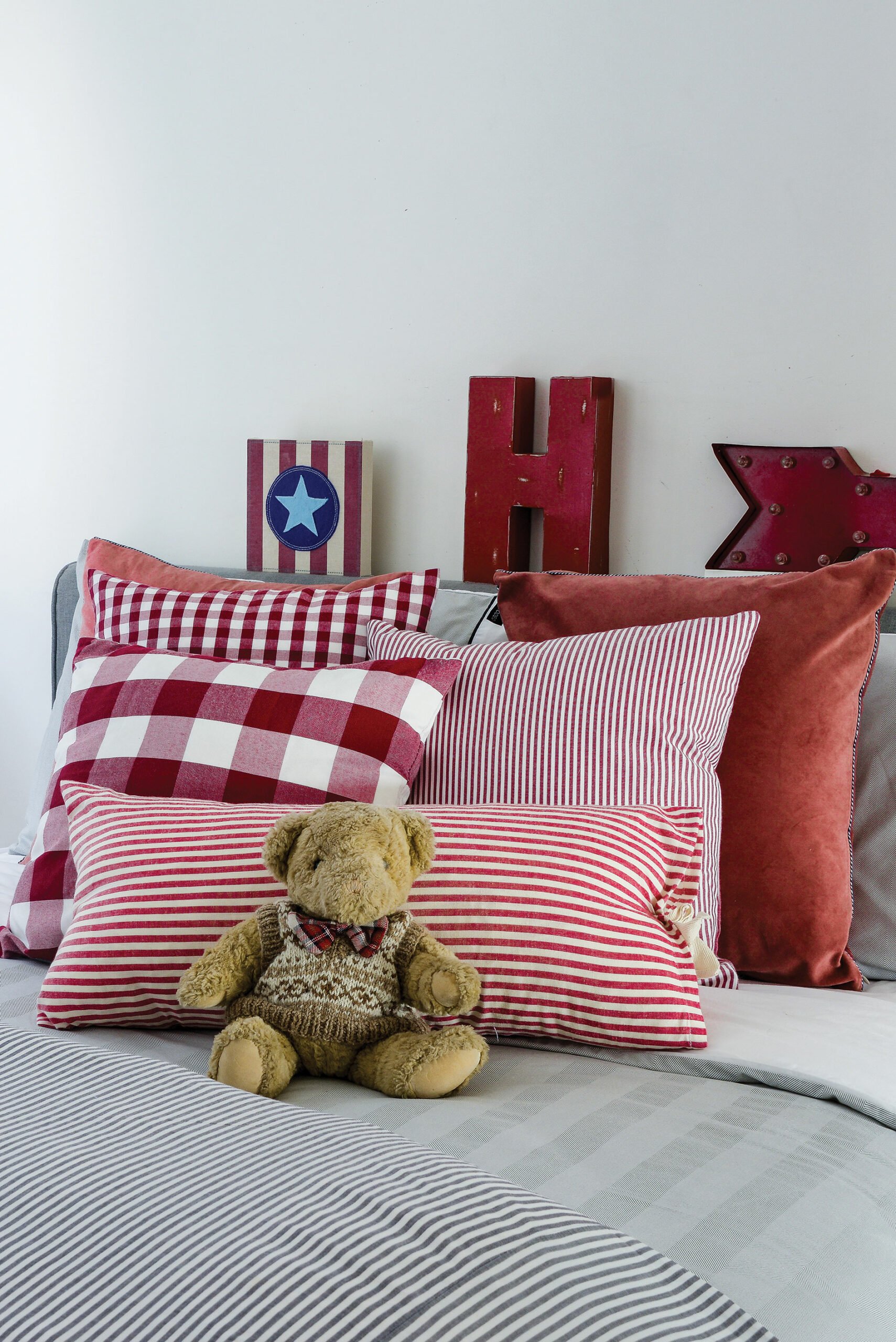 Accent colours
A monochromatic room works well with a variety of patterns and colours.
A tiny accent of yellow adds wonders to this look, making it brighter and fun.
Blue cushions of different shades in tweed, spots and stripes make it perfect for any age group.
Red always pops, especially when combined with grey. By layering cushions in stripes and plaid and adding red accessories, it creates a stunning look for young boys or girls.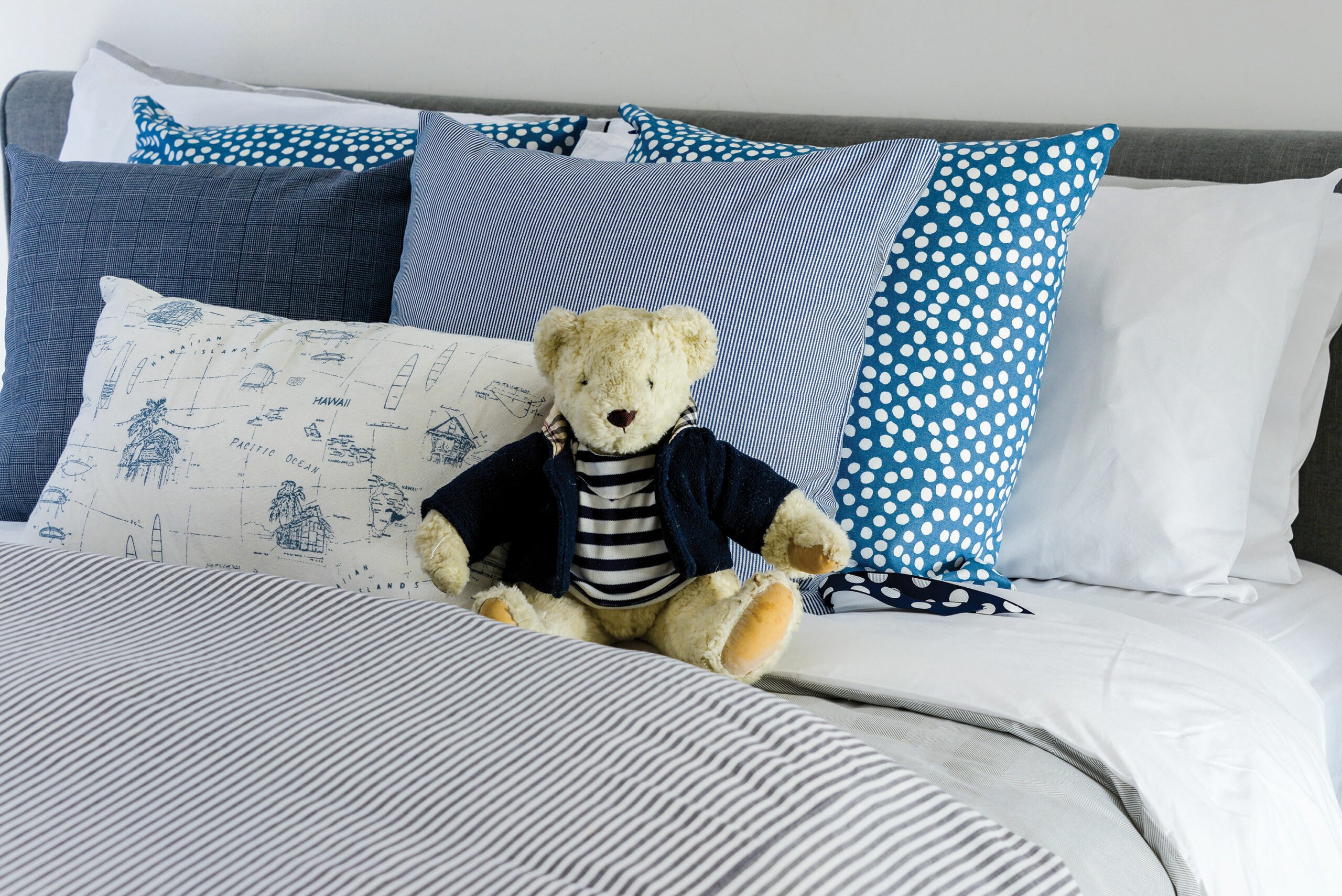 Where to Shop for kids
Jellycat bear and toys from Monument in Tiong Bahru
Scatter cushions from Bungalow 55, Lazada and Affordable Style Files
Cushions on the beds are self-made
Fabric from Spotlight and People's Park
Linen duvet covers from Affordable Style Files and Originals
Temple jar from Lims
Kids' wall accessories from Deer Industries
Shelf from Ikea
Red Kartel bedside table from LifeStory
Tent from Smallable
Chairs from Smallable and Originals