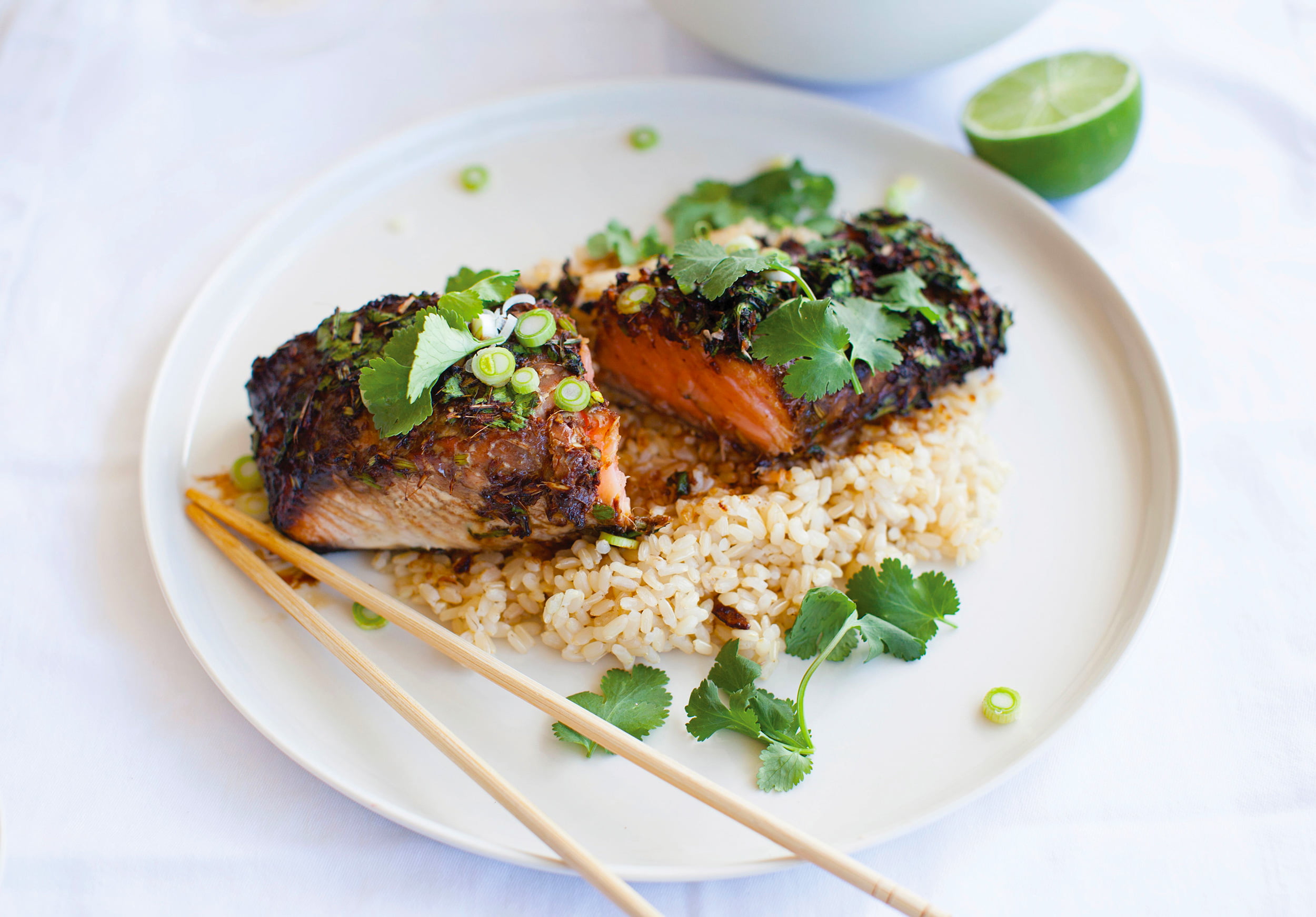 Serves 4-5
Ingredients
1.5kg Akaroa Salmon, pin boned or single fillets – one per person

3 stalks lemongrass, white part only

1 knob ginger, finely chopped

4 cloves garlic, finely crushed

½ cup dark soy sauce (or tamari if you are gluten free)

1 bunch coriander, leaves, stalks and roots, finely chopped

1/3 cup honey (a good squeeze over the top of the fish)

5 spring onions, finely chopped

4-6 limes, cut in half (1 lime per person)

1tbs brown sugar

½ bunch coriander, chopped for decoration
METHOD
1. If you have a powerful blender, chop the lemongrass roughly and pop into the machine, along with the ginger and garlic. Pulse until you have a rough paste. Remove the paste to a bowl. Add the soy sauce (or tamari) and coriander to the paste, stir well. If you don't have a blender, use a mortar and pestle, bash the lemongrass until fragrant and remove to a bowl. Grate the ginger and add to the bowl, along with the crushed garlic and coriander.  Stir to combine. Place the fish into a ceramic or glass dish and cover with the marinade. Pop into the fridge for at least two hours or overnight.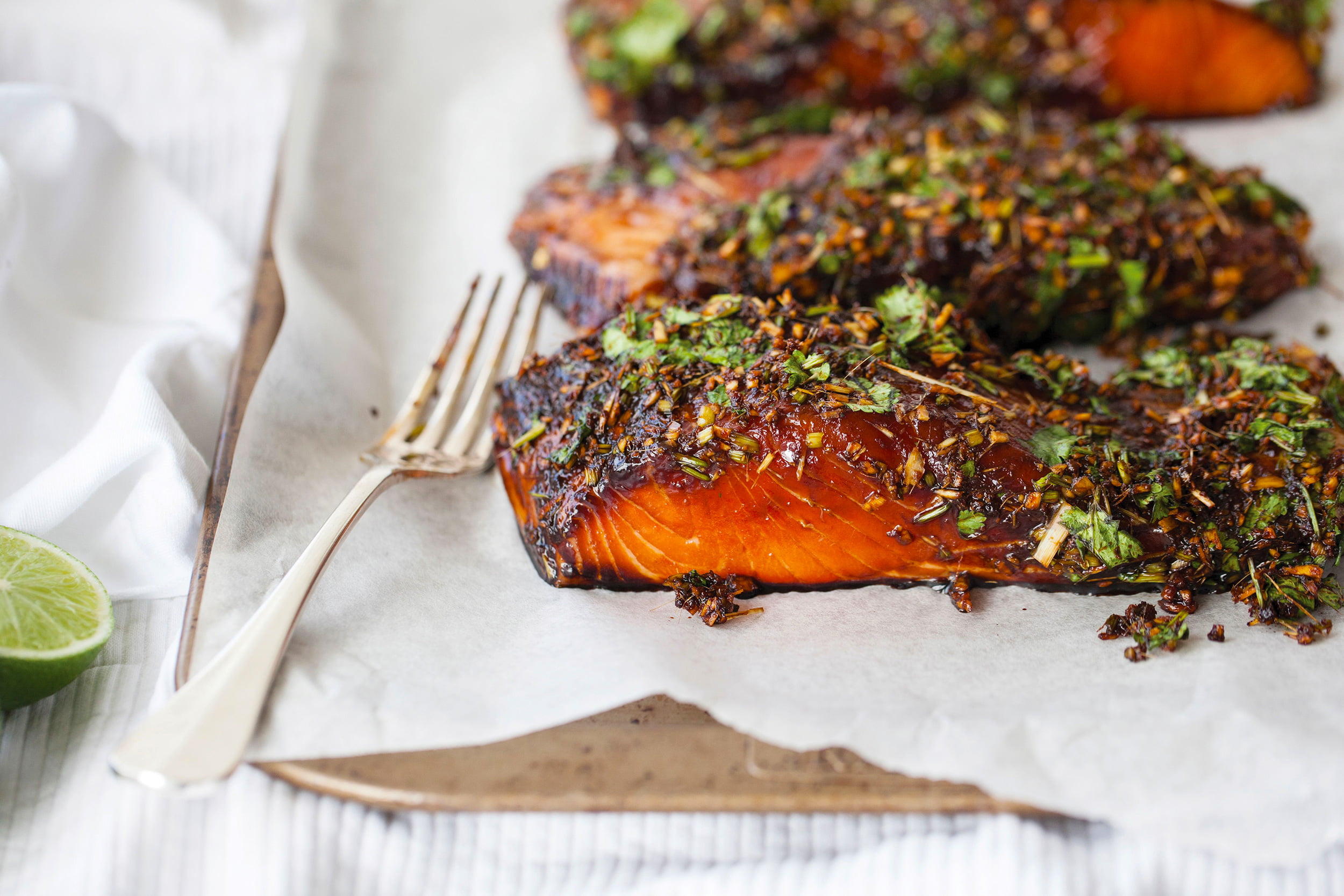 2. Preheat the oven to 200C and line a large baking tray with baking paper.  Place the salmon on the tray and drizzle the honey over the top. Bake in the oven for approximately 10 minutes, or until the fish is just cooked but still pink in the centre. You do not want to overcook your fish.
3. While the fish is baking, put a large non-stick frying pan on a high heat. Once hot, add the brown sugar. When the brown sugar has melted, add the lime halves facing down to caramelise. They are ready when they are a bit soft and have gained some colour.
4. Take the fish out of the oven and transfer to a pretty platter. Decorate the fish with the chopped coriander and spring onions. Place the caramelised limes around the fish. Serve with cooked brown or white rice and pair with a glass of Tomich Woodside Single Vineyard Chardonnay.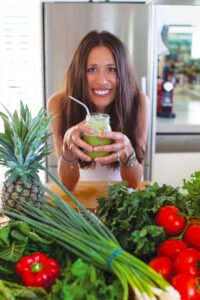 Joanna Cooper is a self-taught chef and author of cookbook Our Tamarama Kitchen, available from The Fishwives. Her focus is healthy and tasty food made easy and one of her all-time favourites is Akaroa Salmon. 

"It's an outstanding protein and the health benefits are amazing. It's perfect for this lovely recipe as the richness of the salmon goes well with the Asian flavours."