We know it has been a challenging time for our expat community.  For all of us, seeing friends and family in Australia is very much front of mind. The High Commission has remained open throughout the pandemic to support Australians in Singapore. Our priority is to help vulnerable Australians in desperate need to get home – if this includes you, please contact us. We also provide passport services, consular services, and some limited notarial services to make the paperwork for those big life events less stressful.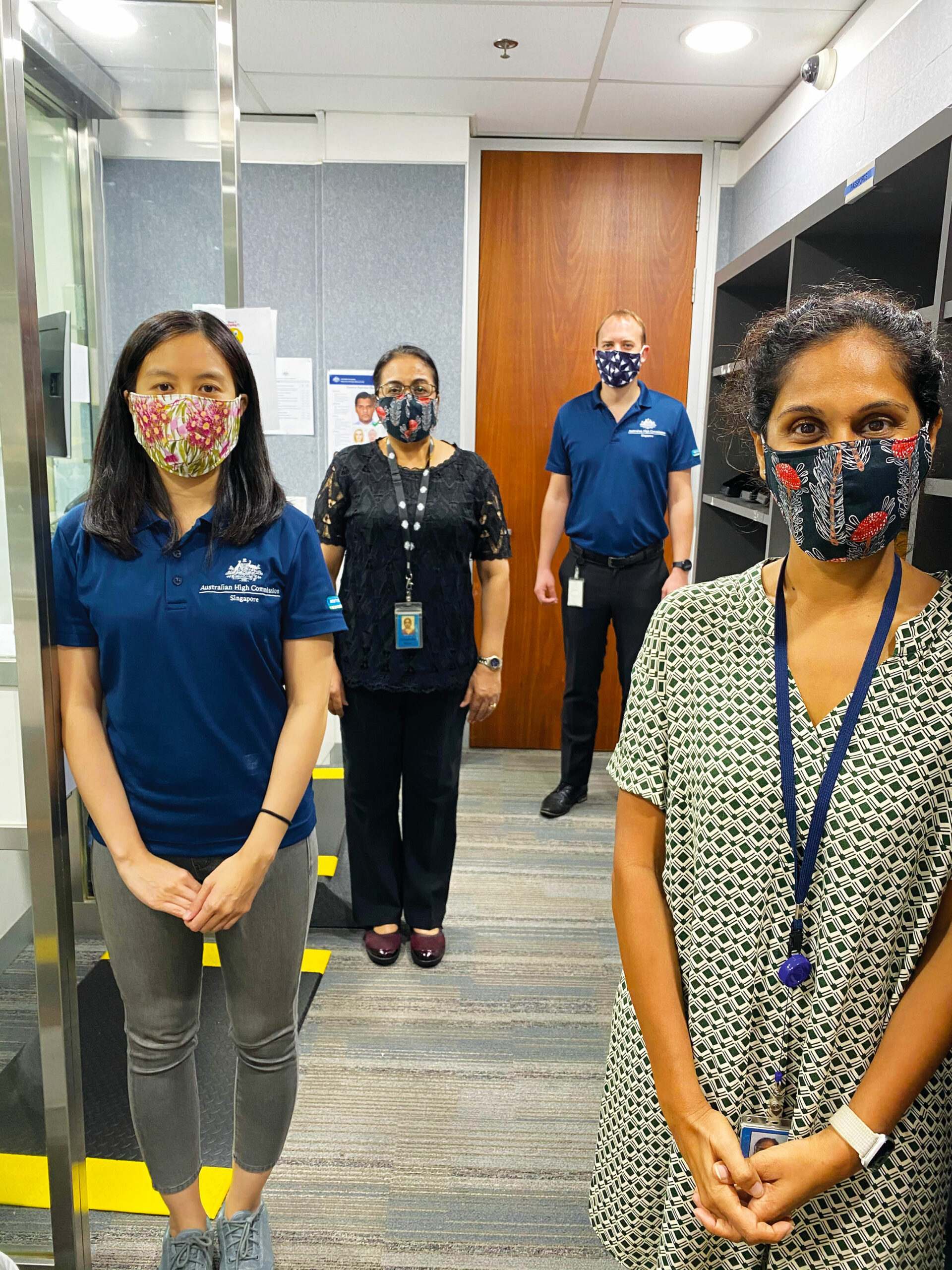 Our friendly Consular and Passports Team members are ready to assist you.
PASSPORT SERVICES
Need to apply for a new Australian passport or renew your existing one? All passport applications made in Singapore require an appointment and must be lodged in person at the Australian High Commission. Most countries, including Singapore, require six months' validity on your passport for both stays and transits. Now is a great time to check the validity of you and your family members' passports, especially when we haven't used them for a while. To make an appointment visit our online booking system at ahcsing.setmore.com. For more information on passport applications and document requirements, visit passports.gov.au.
CONSULAR ASSISTANCE
Our team also provides certain consular assistance in line with the Australian Government's Consular Services Charter. If you find yourself or a family member in need of this assistance, please contact us on +65 6836 4100. There will be circumstances in which our ability to provide consular support may be limited. For example, we cannot give you legal advice or intervene in another country's legal proceedings. These circumstances are outlined at smartraveller.gov.au/services/Pages/consular-services-charter.aspx.
NOTARIAL SERVICES
Do you need documents certified or notarised? Some Australian Federal and State laws require that a signature on a document be witnessed by an Australian Consular Officer or have other procedures applied before the document can be used for legal purposes. We can provide some notarial services through the same online booking system used for passport appointments. Please check with the document originators before you book an appointment as many notarial services can be provided by a Public Notary in Singapore, which will save you time and money. More information is available on our website.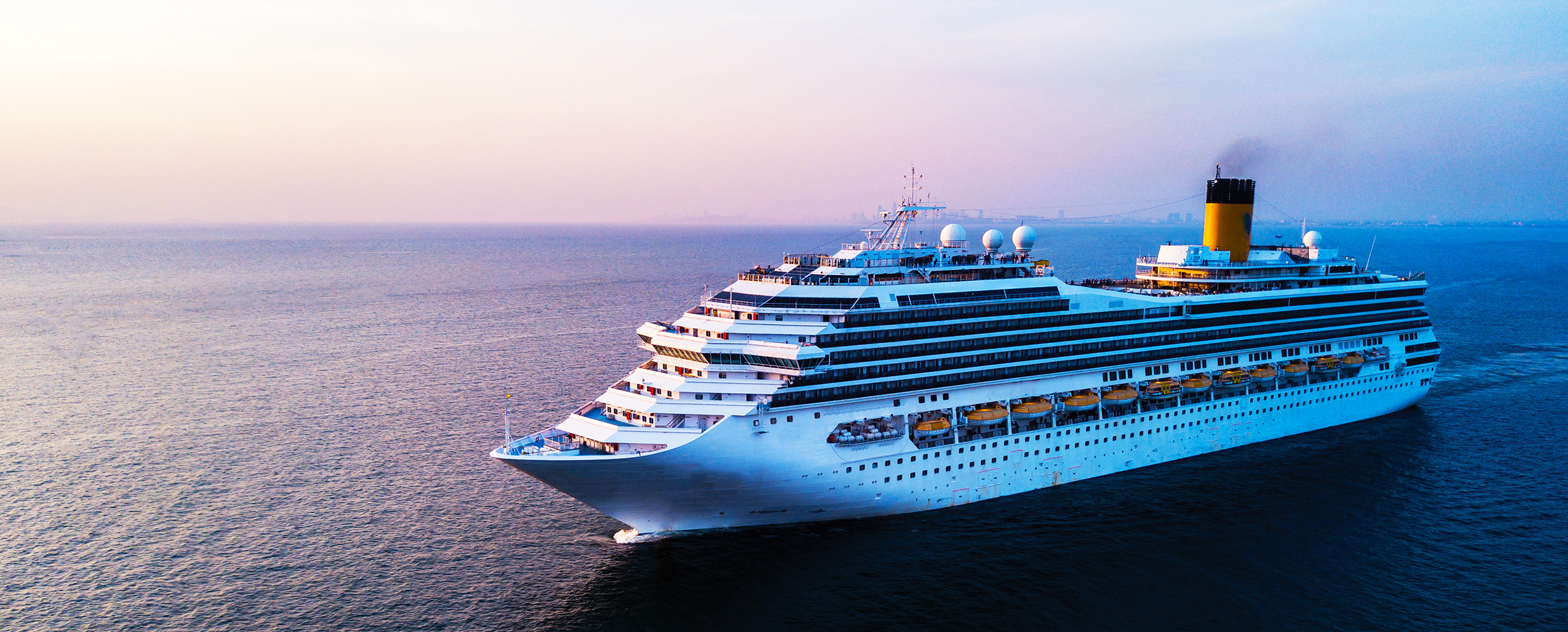 Photo by Adobe stock image
CHECK YOUR PASSPORT FOR SMOOTH SAILING!
Are you planning to take a "Cruise to Nowhere" from Singapore this year? Please note that it is a Singapore Government requirement for you to hold a valid passport for these cruises. Please check your passport before you board so you don't get caught out and really go nowhere.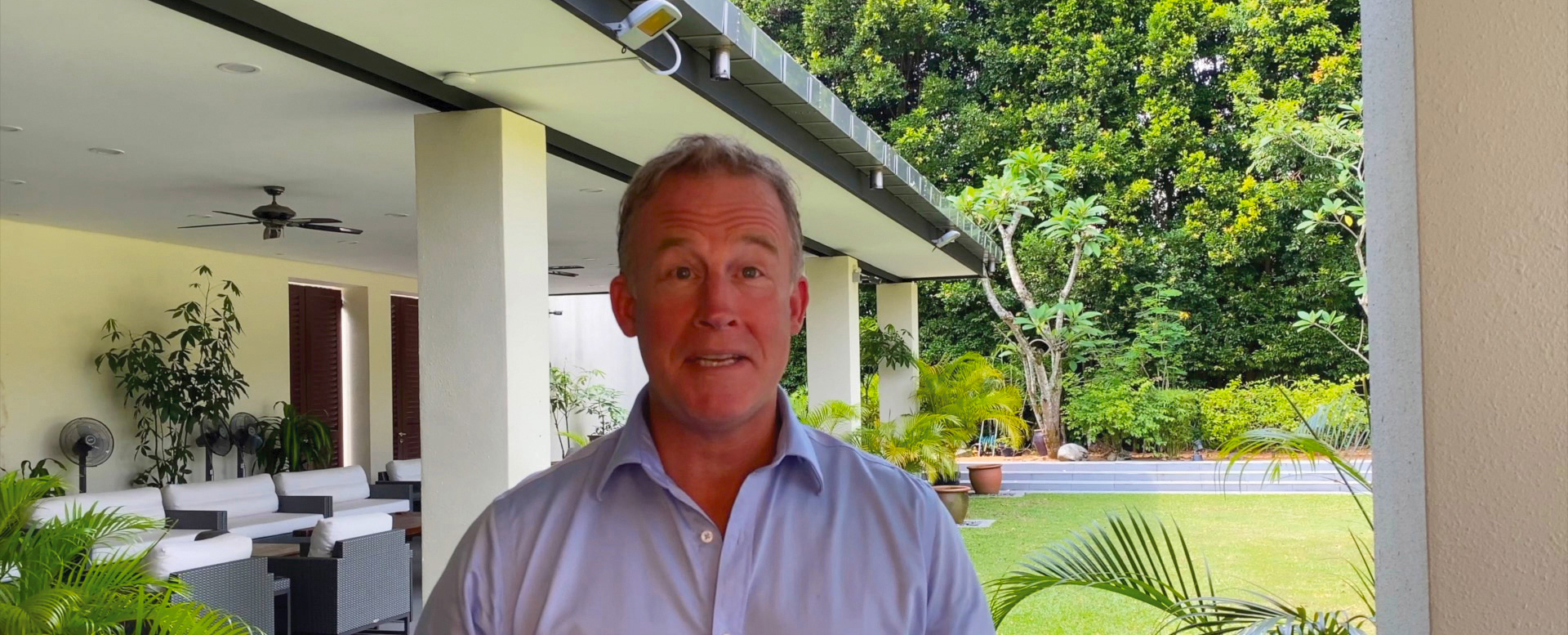 High Commissioner Will Hodgman in a recent update for Australian expats
Photo by Australian High Commission, Singapore

HEAR FROM HIGH COMMISSIONER WILL HODGMAN IN A MONTHLY UPDATE
Want to learn more about what's happening at the Australian High Commission and the latest on travel between Australia and Singapore? High Commissioner Will Hodgman is broadcasting a monthly update for Australian expats in Singapore on their social media accounts. Hear directly from him on issues that matter to you most, including travel, health, how we're building on our warm relationship with Singapore and our work to advance Australia's interests. Do you have a question? Email us at enquiries.singapore@dfat.gov.au. Our community in Singapore is strong, supportive and vibrant. Let's keep looking out for each other.