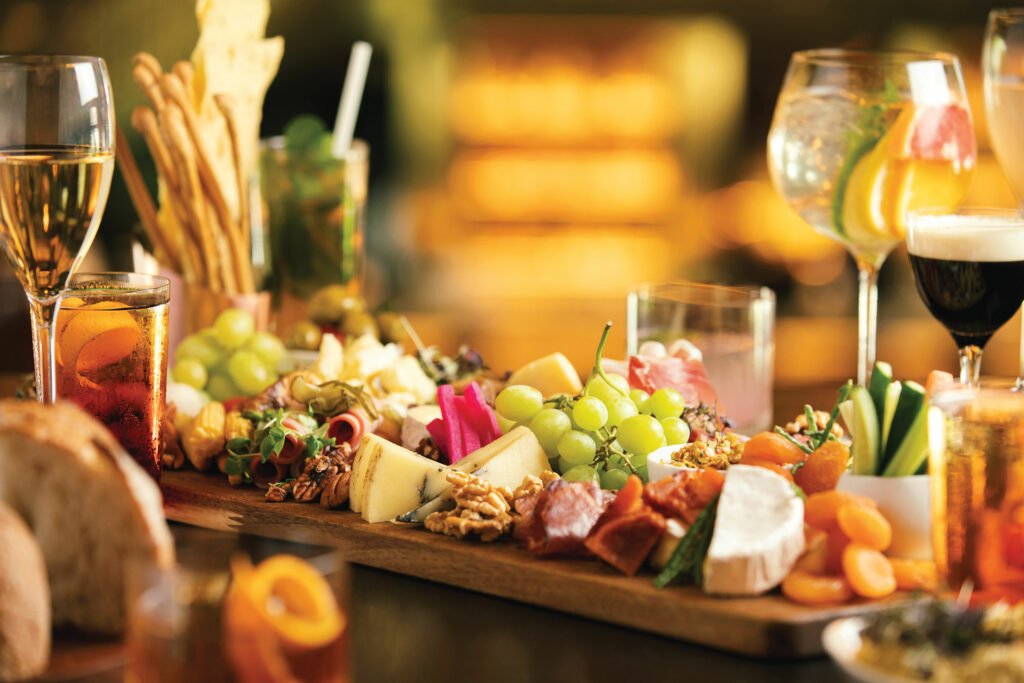 The opportunity to dress up (and feel a bit posh) has been lacking of late, which is why an invitation to Sundays at Atlas at iconic Parkview Square had us dusting down our heels in a hot second.
Given it's swankiness, Atlas Bar might not be the first spot that comes to mind for a Sunday afternoon. With its stunning 1920s decor, luxurious gold interior, opulent furnishings and eight metre tall Gin Tower, it's a venue you tend to associate with a fancy-pants night out. But the moment we sink into the velvet armchairs, we realise it's the dream location for some weekend indulgence, especially in 'these times'. The venue offers so much space that there is no choice but to socially distance. The plush furniture fills the room with cosiness. The background music and chatter of patrons happy to not be spending a Sunday afternoon in Ikea is infectious.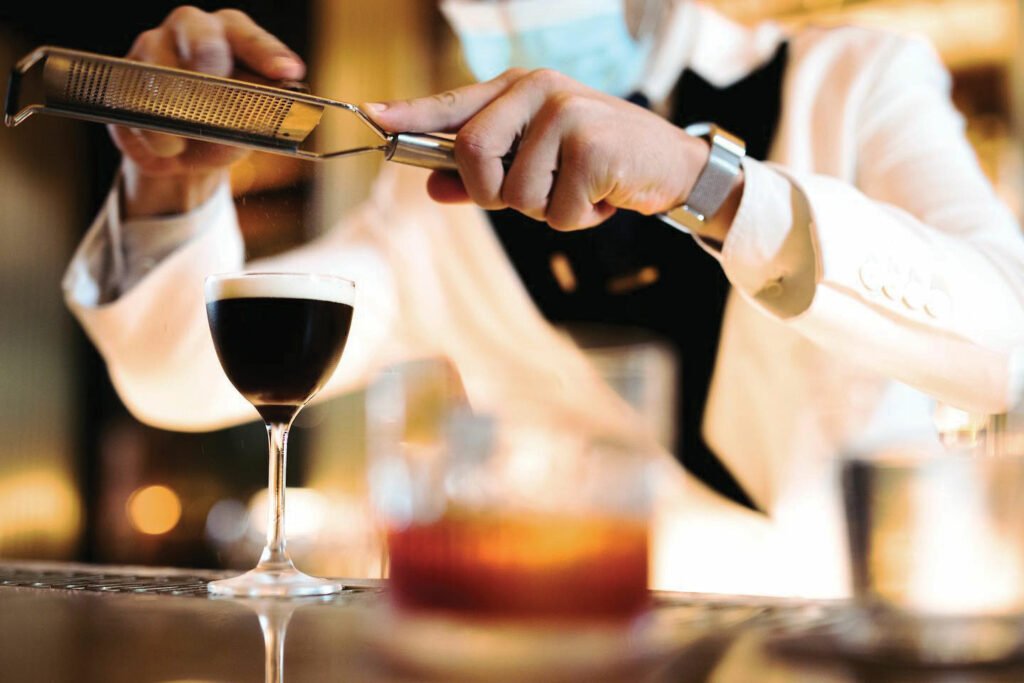 Sundays at Atlas are unlike any other day of the week. The event, which lasts 2.5 hours, boasts its own drinks and nibbles menu, both of which are free-flowing and therefore a combination of delicious and dangerous. Beverages in the set price menu include a selection of award-winning cocktails, wine and beer (you can elevate to Delamotte NV Champagne +$40 per guest for free-flow), so it makes sense to start gently with the Sunday Spritz, an easy and refreshing mix of Citadelle gin, pear, citrus, soda and prosecco. Keen to start the proceedings with a bang, we also go straight in for an Espresso Martini of Tried & True vodka, coffee liqueur, aromatic bitters, cream and a splash of cinnamon. Needless to say, one cocktail is not enough, and with 10 to choose from, we have a hydrating time ahead. The Baroque Pearl, another sweet treat of Citadelle gin, cucumber, mango, milk, sugar and citrus is a firm favourite, alongside the strong, silent and certainly punchy Michter's bourbon whiskey based Old Fashioned.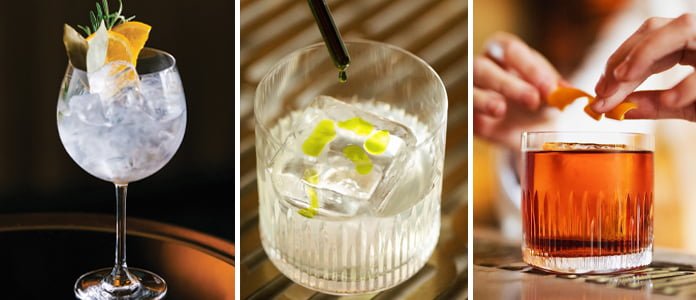 In addition, the G&T Suite provides the opportunity to build your own bespoke concoction. The choice between Widges Gin and Hayman's Old Tom Gin causes less stress than which tonic water and garnish to go for. Options range from yuzu to mediterranean for the tonic, to pink peppercorn, juniper berries, celery, basil and more for the trimmings.
Thankfully, a mouthwatering platter of artisan bread, dips, pickles, nuts, meats and cheeses helps to soak up the drinks. Peppered smoked mackeral, country pork terrine and dollops of fresh fig jam add to the decadence, as do the desserts of carrot cake and buttermilk pannacotta.
VERDICT: Skip the Sunday house chores and head here for some truly special sipping and snacking. You deserve it.
Sundays at ATLAS are held every second Sunday of the month. From 158++ per guest with cocktails.
Atlas
600 North Bridge Rd, Parkview Square, 188778
atlasbar.sg