Bistecca is celebrating their 10th anniversary with a special menu to commemorate this milestone. Centrally located in a picturesque shophouse in Mohammed Sultan Rd, Bistecca's specialty is what many inhabitants of Florence deem to be Tuscany's cuisine jewel. However, the menu also features a wonderful array of traditional Italian dishes. Bistecca is recognised worldwide and ranks #13 in a survey featuring the top 100 Steakhouses in the world surpassing some of the most recognised names on the Red Dot; this Singapore institution is without a doubt the best Italian steakhouse.
Bistecca's celebratory offer is aptly named "The Best of Bistecca" consisting of a four-course menu featuring its classic and favourite dishes that round up its Tuscan steak experience and at S$138++, it is great value.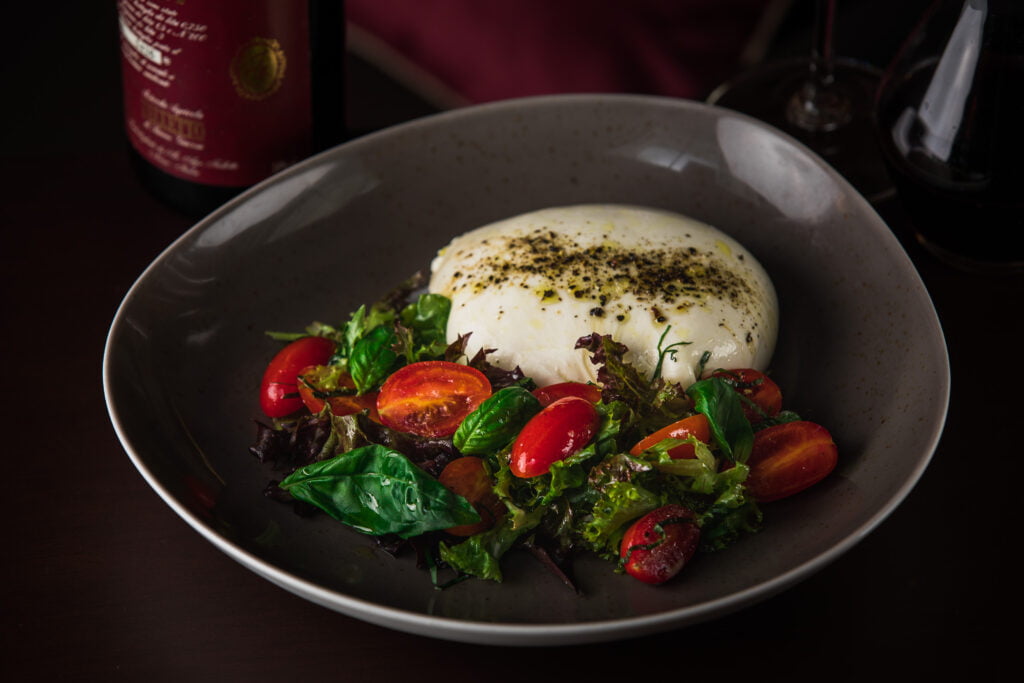 Simply amazing
The menu starts with three amazing appetizers: Polipo (octopus), Capesante (scallops), and Burrata.  The Freemantle octopus is tender and delightfully grilled served over a sobrasada Romesco, cannellini bean puree, and top with a refreshing gremolata.
The second appetiser, a set of juicy and decadent pan-seared Scallops, is a Bistecca favourite; it came with artichokes served on top of a generous serving of fresh mint Salsa Verde, and tomato jam – the table went quiet when eating creation, which was simply amazing. Another classic, the Burrata, a simple dish where the creamy Puglia burrata is served with Chitose cherry tomatoes, arugula, and aged-balsamic, it felt ever so decadent.
For the pasta course we selected both to share. The Busiate, a traditional pasta from southern Italy, was a perfectly cooked al-dente long pasta topped with a rich beef and tomato ragu; this was simply delicious with deep flavours that can only be obtained by the time-honoured technique of low-and-slow cooking. To finish the dish, the pasta gets a nice sprinkling of pecorino cheese and sourdough crispy crumbs.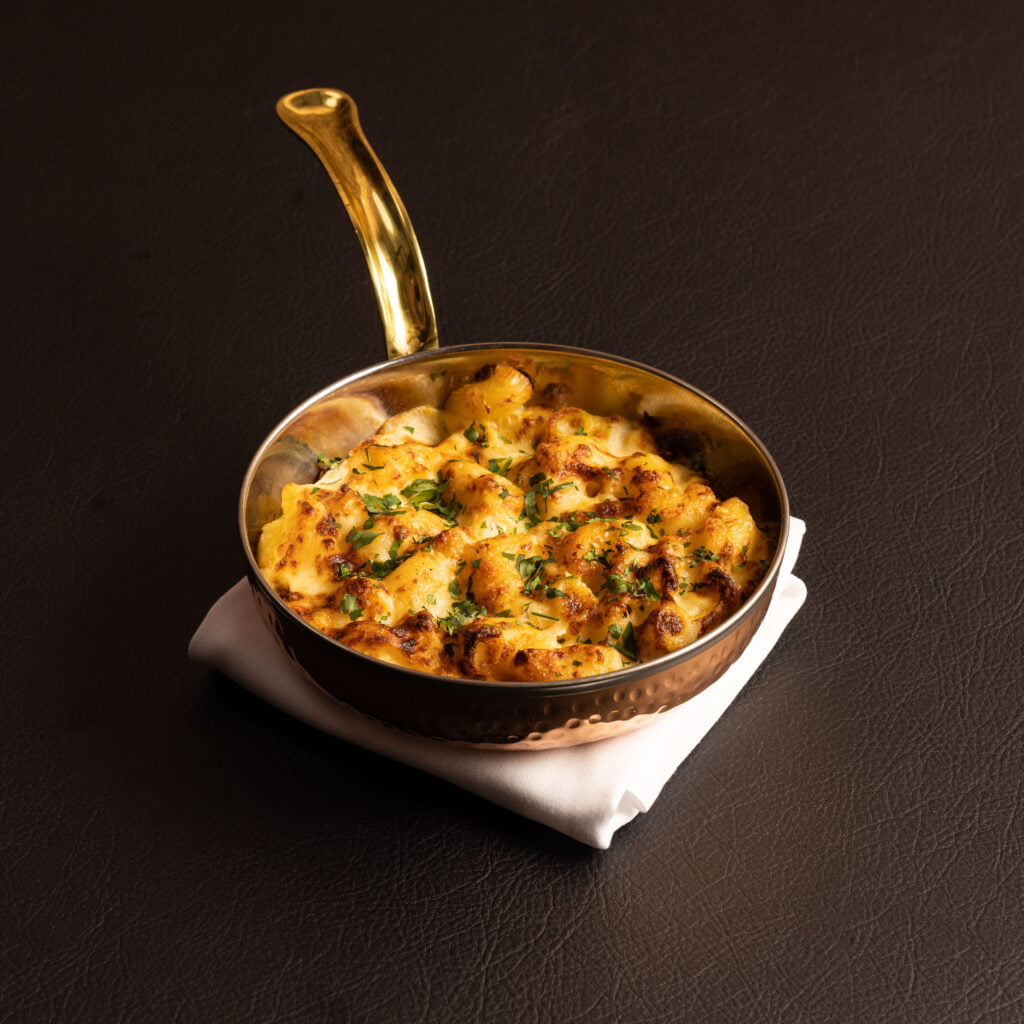 Grilled over natural woods
After just the right amount of time to let our first two courses settle the star of the menu arrived, 1.1kg of Fiorentina, a F1 wagyu porterhouse; the grading of this beef delivers just the perfect ratio of delicious meatiness to silky luxurious fat. Grilled to the chef's recommendation over natural woods, each bite was a combination of textures and flavours; a nicely charred crust and a butter-like juicy centre with the woods bringing out the natural flavours of the beef.
The steak comes with a variety of side dishes to choose from; we decided on the Bistecca classics: Mac 'N Cheese, broccolini, funghi, and fries.  The Mac 'N Cheese, was a winner, nice silky and gooey gruyere cheese combination with pasta and a crusty bread crumb top.  The funghi were incredibly appetising, sauteed wild mushroom with a mix of  parsley and egg yolk to stir through, producing a wonderful and delicate sauce that melds with the wild mushrooms in perfect harmony.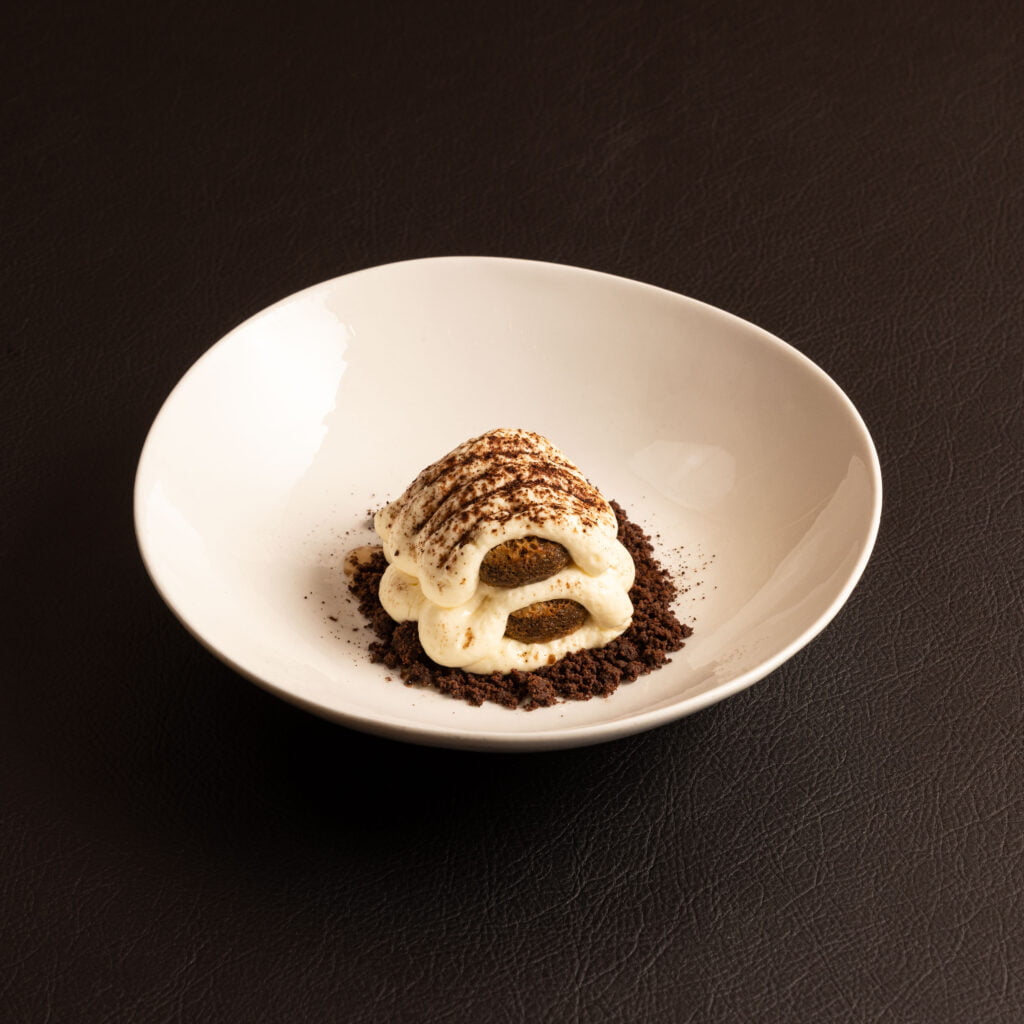 We finished this incredible meal with the famous Tiramisu, and the Sticky Date Pudding. The Tiramisu is one of Bistecca's classics, enticing layers of dark rum, espresso, and mascarpone cheese working together so elegantly.  Sticky Date Pudding, while not an Italian classic, it did not feel out of place. The spices and deep flavours complemented seamlessly with the rest of the meal; it was the perfect end to an amazing beef experience.
VERDICT: This menu is the perfect way to celebrate Bistecca's 10th birthday. These are the top hits of this home-grown institution made available in one single menu. For those that have been here before, it is going to be wonderfully familiar, and for those that have never been, it is the ideal way to get to know the best Italian steakhouse in Singapore
Bistecca Tuscan Steakhouse
26 Mohamed Sultan Rd, Singapore 238970
Tel: 6735 6739
bistecca.com.sg