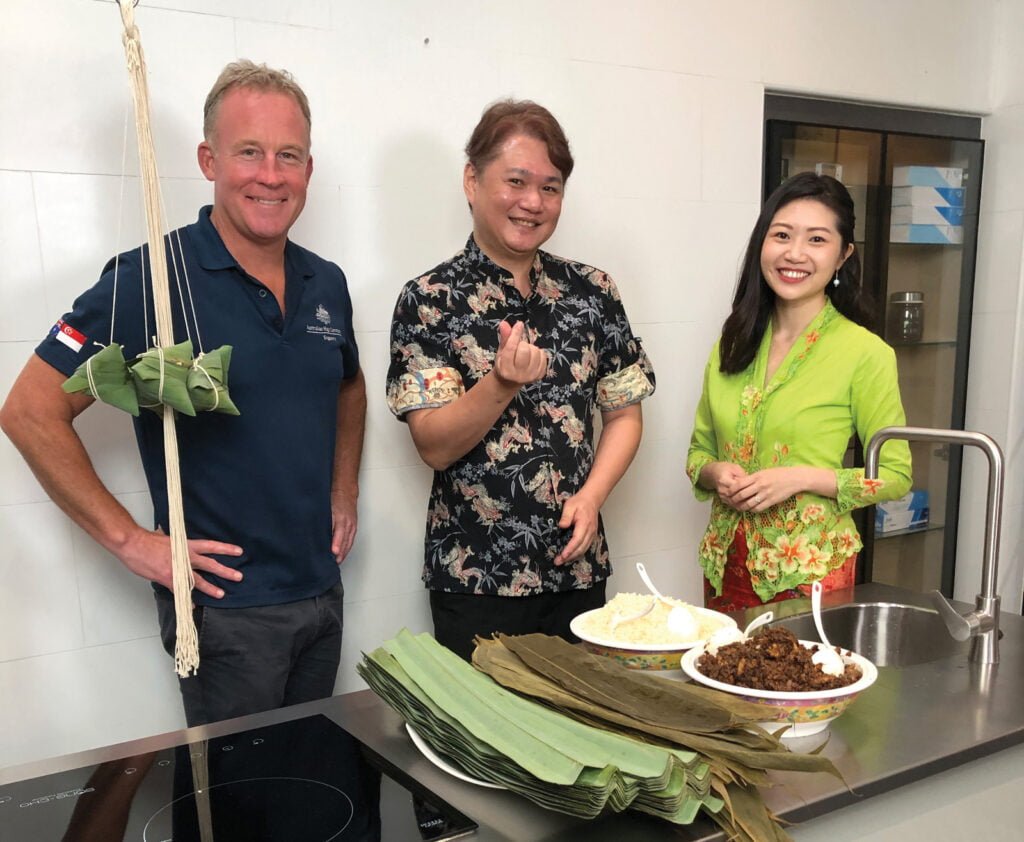 In the lead up to Singapore's annual Dragon Boat Festival in June, High Commissioner Will Hodgman enjoyed a taste of Singapore's rich heritage at the iconic Kim Choo Kueh Chang shophouse over on East Coast Road.
A Peranakan treasure that has been around since 1945 and spanning three generations, Kim Choo Kueh Chang's current custodians are dedicated to preserving their grandma Madam Lee Kim Choo's recipes and the art of wrapping triangular Nyonya rice dumplings. High Commissioner Hodgman was given a crash course in wrapping Madam Lee's famous rice dumplings by her grandson, Raymond Wong, who also shared his grandmother's story and his generation's commitment to honouring and reimagining her legacy. You can watch the full video on our social media accounts.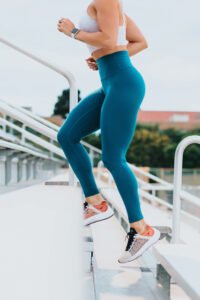 Kickstart your health in July the Aussie way!
Looking for some healthy inspiration? This month, the Australian High Commission is featuring incredible Aussie-run health and fitness businesses on our social channels. Whether you're after a tasty non-alcoholic beverage to stay motivated during 'Dry July' or keen to step up your fitness regime with one of the awesome Australian-run gyms or trainers operating in Singapore, there will be something for you! Join our community on Instagram at @australiainsg or follow the hashtag #GreatMatesAUSG.
Ever Present: First Peoples Art of Australia exhibition on now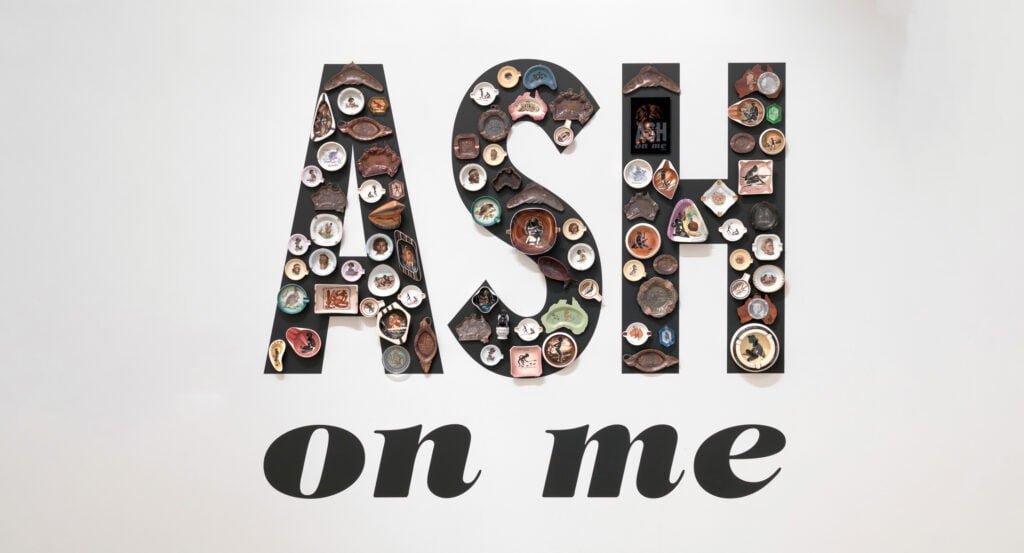 The largest exhibition of artworks by Aboriginal and Torres Strait Islander artists to visit Asia is on right now in Singapore. Running until 25 September, Ever Present includes historical and contemporary pieces by over 150 Aboriginal and Torres Strait Islander artists from across Australia. Drawn from the collections of the National Gallery of Australia and Wesfarmers Collection of Australian Art, the artworks show deep interconnections between past and present, as well as extraordinary artistic innovation.
The Australian High Commission is honoured to support this significant exhibition that celebrates Aboriginal and Torres Strait Islander art, while also grappling with Australia's complex histories. Find out more about Ever Present and related events at nationalgallery.sg/everpresent