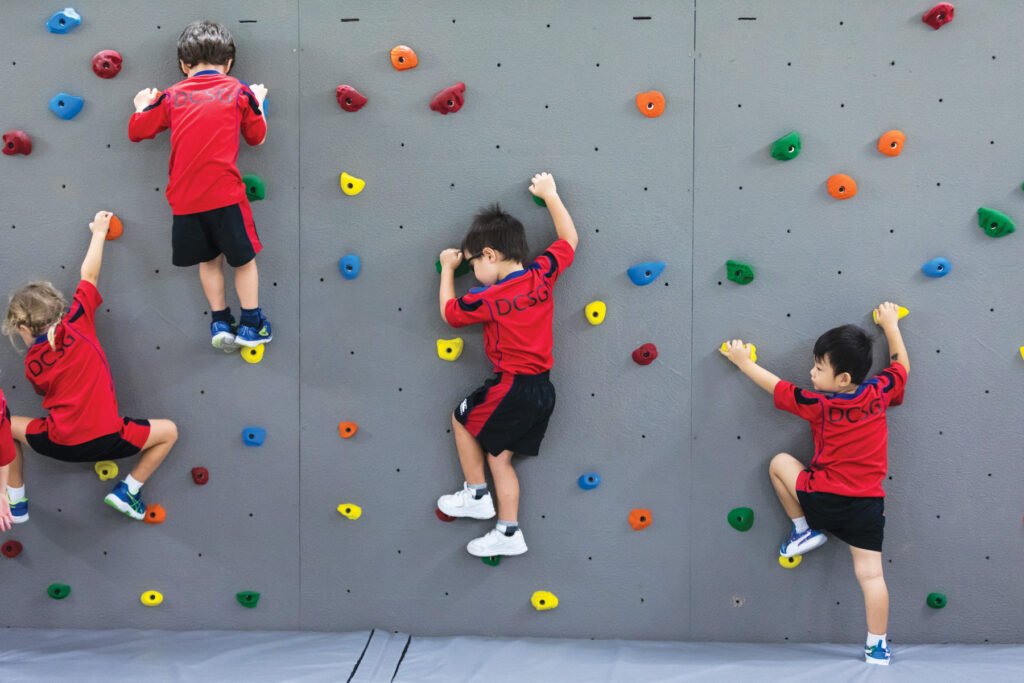 DUCKS is a community where children are at the heart of everything we do. The purpose built state-of-the-art DUCKS campus offers facilities designed to nurture the intellectual, physical, social and emotional development of our youngest students. Our children are inspired and have the freedom to inquire and steer their own learning. Here's why we believe it's so successful.
1. Dual Language Curriculum
In DUCKS, every class from Toddler to Year 2 is taught by at least one native English-speaking teacher and one native Mandarin-speaking teacher. Children are fully immersed in both languages daily as well as having daily dedicated Mandarin lessons. Our dual-language programme focuses on all areas of the curriculum as well as interactions, storytelling, and role play to boost the development of listening, speaking and literacy skills. It's lots of fun and enables our children to gain the confidence to use language with meaning rather than just through imitation.
2.
 

Specialist Teachers

Our specialist teachers are a particular highlight of our Early Years Programme. The DUCKS specialist teacher programme gives students the chance to excel within the likes of music, sport, drama and art. All children have weekly swimming lessons, and from the age of three years old, students have specialist PE, music and choir lessons. In addition, there's weekly DUCKS library lessons.
"There is never a dull moment at DUCKS"
3. World Class Facilities
Children learn in bright, airy classrooms that open up into gorgeous outdoor garden spaces. They also enjoy access to three swimming pools, playing fields, an indoor gymnasium, a rooftop bike track, a dedicated library, two dining rooms, a water play area, our Forest School and a professional kitchen.
4. Forest School
All DUCKS children visit our Forest School regularly. They undertake making a fire, roasting marshmallows, sawing wood, and digging trenches. This open-air learning has significant positive effects on children's physical and mental wellbeing and enables them to develop academic skills as well as build emotional resilience. And of course, they're always happy when it has rained and they can jump in muddy puddles! 
5. 

 

Nurturing High Potential Learners and Leaders

Teachers in DUCKS challenge students in subjects where they show strength and interest and believe they can flourish in areas where they demonstrate talent. This might involve additional maths for those who display an advanced understanding of numbers, or enabling children to lead a lesson in a subject where they possess particular knowledge. We also have several leadership positions open to children including Student Council, House Captains, Global Guardians, Creative Stars, Reading Rockets and Techsperts.

Find out more about Dulwich College Kindergarten School (DUCKS) at singapore.dulwich.org
Our admissions team can be contacted at +65 6890 1003 / admissions.singapore@dulwich.org