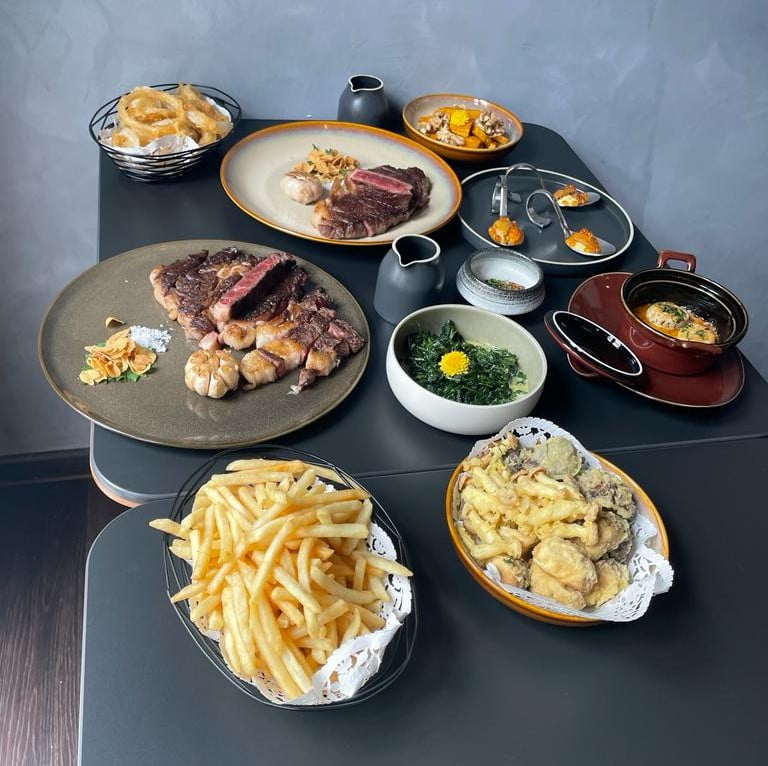 Our cherished red dot stands out as a haven for meat enthusiasts hosting a wide selection of beef from various corners of the world, a diversity that's rarely paralleled by other cities. It's no surprise then that Singapore has become the home of a unique steakhouse that presents beef seldom found outside of Japan.
Enter Wagyu X, the latest addition to the steakhouse scene. Hailing from Japan, Wagyu X, as the name suggests, specialises in serving Wagyu beef, but with an additional "X" factor that distinguishes it from others. This isn't your typical, overly buttery Wagyu adored by many but sometimes overwhelming to others. Instead, it offers a unique crossbreed of Hokkaido Wagyu that Chef Masahiro Takada discovered during his explorations. The Wagyu X crossbreed combines the melt-in-your-mouth qualities of Wagyu with the rich meatiness and deep flavours of Aberdeen Angus striking a remarkable balance of taste and textures. And this particular breed is exclusive to Wagyu X and cannot be found anywhere else in Singapore.
Japanese spirit
The setting at Wagyu X embraces a light, casually sophisticated Japanese spirit. But don't be fooled by its unassuming, elegant look, Chef Masa has created something extraordinary that sets it apart from traditional steakhouses and unquestionably merits a visit. We had the pleasure of experiencing this captivating menu, and it was nothing short of exceptional.
Our culinary expedition started with the Corn Mousse with Uni (S$30) – a creamy Japanese corn mousse topped with sea urchin and ikura, and an excellent prelude to what followed. The table also relished the Hokkaido Scallop (S$26), impeccably cooked scallops served with capsicum puree and butter.
After a great start, the spotlight shone on the centrepiece of the evening: the Wagyu X Sirloin ($160 for 500g, $300 for 1kg) and the Ribeye ($125 for 500g, $240 for 1kg). A Tenderloin ($120 for 250g, $230 for 500g) is also available but was not part of our menu. Both cuts delivered on multiple levels, offering a harmonious blend of "meaty Wagyu" and/or "buttery Angus." Hybrid breeds often bring about novel flavours and textures, occasionally diverging from the original characteristics. However, Wagyu X aptly preserves the finest attributes of both breeds, which individually are already exceptional; it's almost like savouring two distinct steaks in one.
Buttery-to-meaty ratio
The quality of this meat undeniably exceeds expectations, and Chef Masa's method to serving the steak is simple, allowing the meat's flavour to take the spotlight. This approach is the ideal way to experience the optimal buttery-to-meaty ratio, showcasing both the Angus and Wagyu in all their glory.
The steaks are accompanied by a selection of sauces, including wasabi shoyu, Ponzu, and Japanese steak sauce. The deep and rich layers of the Japanese steak sauce come from its careful preparation using the fat-rich trimmings and aromatics. Although I typically prefer my steak without sauce, I must join the accolades on the sauce.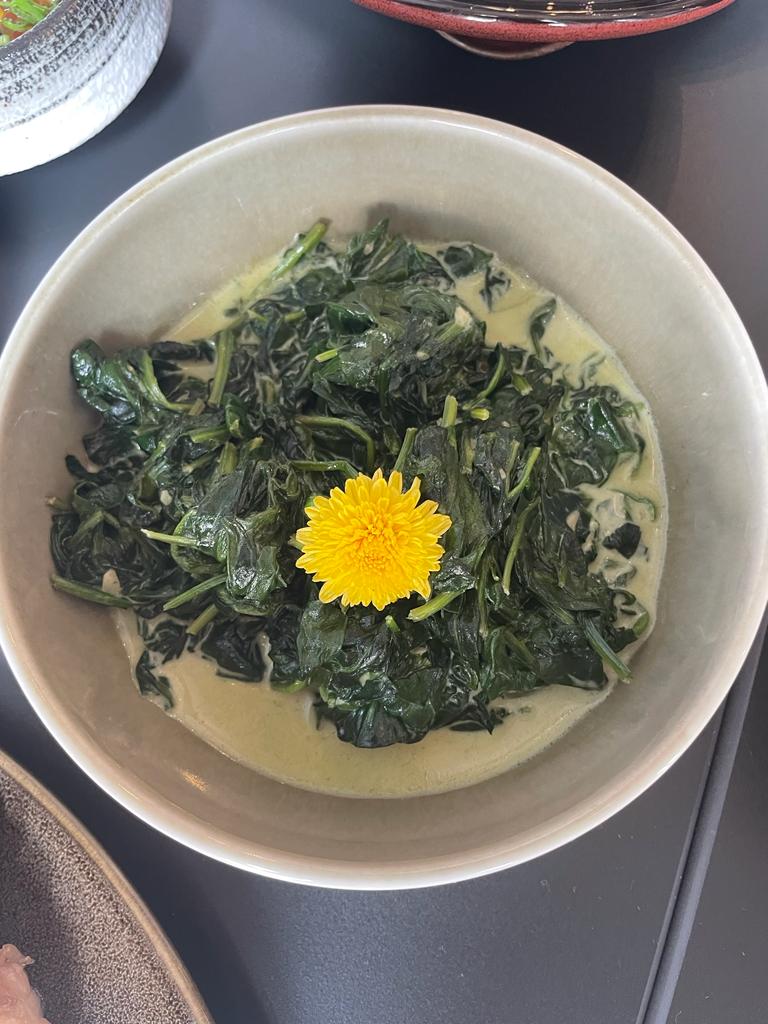 No steak meal is complete without side dishes, and we indulged in Matsutake fries (S$12), Roasted Japanese Pumpkin with Walnut (S$12), Creamed Spinach (S$12), Mushroom Tempura ($16), crunchy Onion Rings ($12). Our meat came accompanied by Confit garlic and garlic chips (S$6). The table particularly raved about the garlic chips – they're definitely worth a double order!
After a pause, we ended our meal with the Tiramisu ($18), a house specialty from its sister Italian Ristorante Takada. A deconstructed version that gives the diner the choice of having the ladyfingers soaked in coffee liquor or not. The result is a very pleasant mix of crunch and creaminess from the mascarpone cheese.  In addition to the tiramisu, we also had the Burnt Cheesecake w/ Ice Cream ($18), each bite was comfortable smooth and silky with a nice "burnt" touch for an added layer of flavour.
VERDICT: Overall, Chef Masahiro Takada has brought a top-tier experience in terms of both food and ambiance to Wagyu X. This unique establishment should be a must-visit for every meat lover, particularly because it's the only place outside Japan where this Wagyu crossbreed can be found. An experience you won't want to miss!
82 Club St, 069450. wagyux.sg