The club comprises different sections; with many of our members having a collection of bikes in their stable, it's not uncommon to find people dabbling in off-road riding or sandwiching their ride between a swim and a run leg in the world of triathlon. Choose one or mix and match!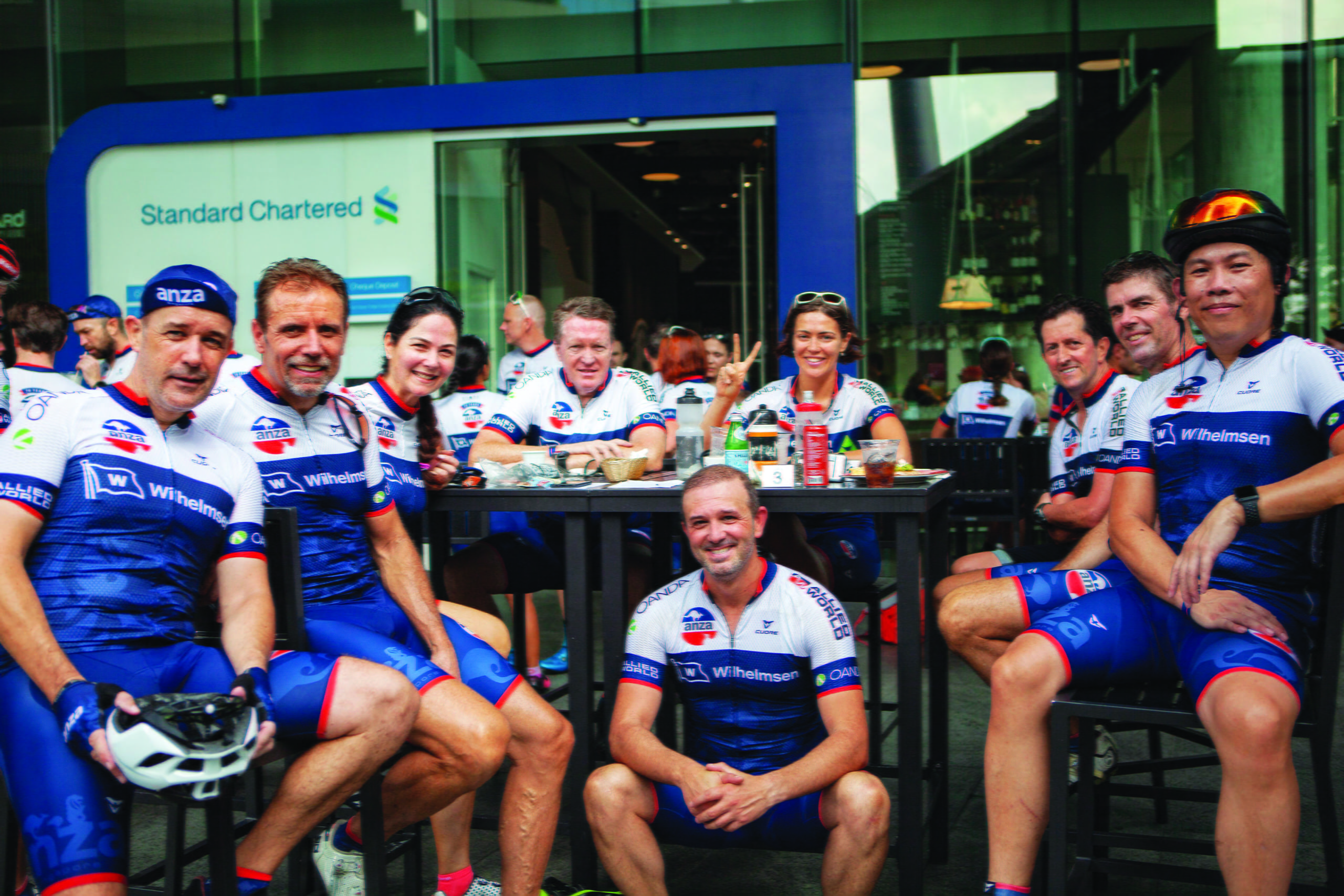 ROAD
Road encompasses social group cycling, as well as training for longer distances and racing. If you join a road group, then you'll need a road bike. Hybrids, fixies, mountain bikes, fold-up bikes and city bikes are not suitable.
If you fancy a longer, uninterrupted ride or a chance to ride through a less built-up landscape, the club organises van-supported day/weekend-trips off-Singapore, into Malaysia and the Indonesian islands of Bintan and Batam. Distances range from 120km/day to around 400km over a weekend. Several members have used these rides to train for and complete the grueling 'Paris-Brest-Paris' which takes place every four years.
Riders and teams also travel to many races across South-East Asia each year, with weekly team training rides to improve riders' skill, speed, endurance, and strength. Some members challenge themselves by taking on the 'Gran Fondo' options while others seek to secure age-group qualification at World Championship events. In recent years, ANZA cyclists have enjoyed great success at Thailand's Tour of Friendship and Tour of Chiang Mai, and Indonesia's Tour de Bintan and Barelang 'Six Bridges' races.
RACING TEAMS
The Club fields men's and women's road racing teams, representing as 'ANZA Racing' in various divisions (Veterans, Masters, Supermasters, Open), alongside the existing and successful ANZA-affiliated Elite men's division, currently known as the 'Allied WorldTreknology3' team.
'ANZA Racing' and 'ANZA Racing Development' teams are overseen by the ANZA Cycling Road Director. If you're on the lookout to join more racing-specific training at either an 'elite' or 'development' level contact racing@anzacycling.com to find out how to get involved.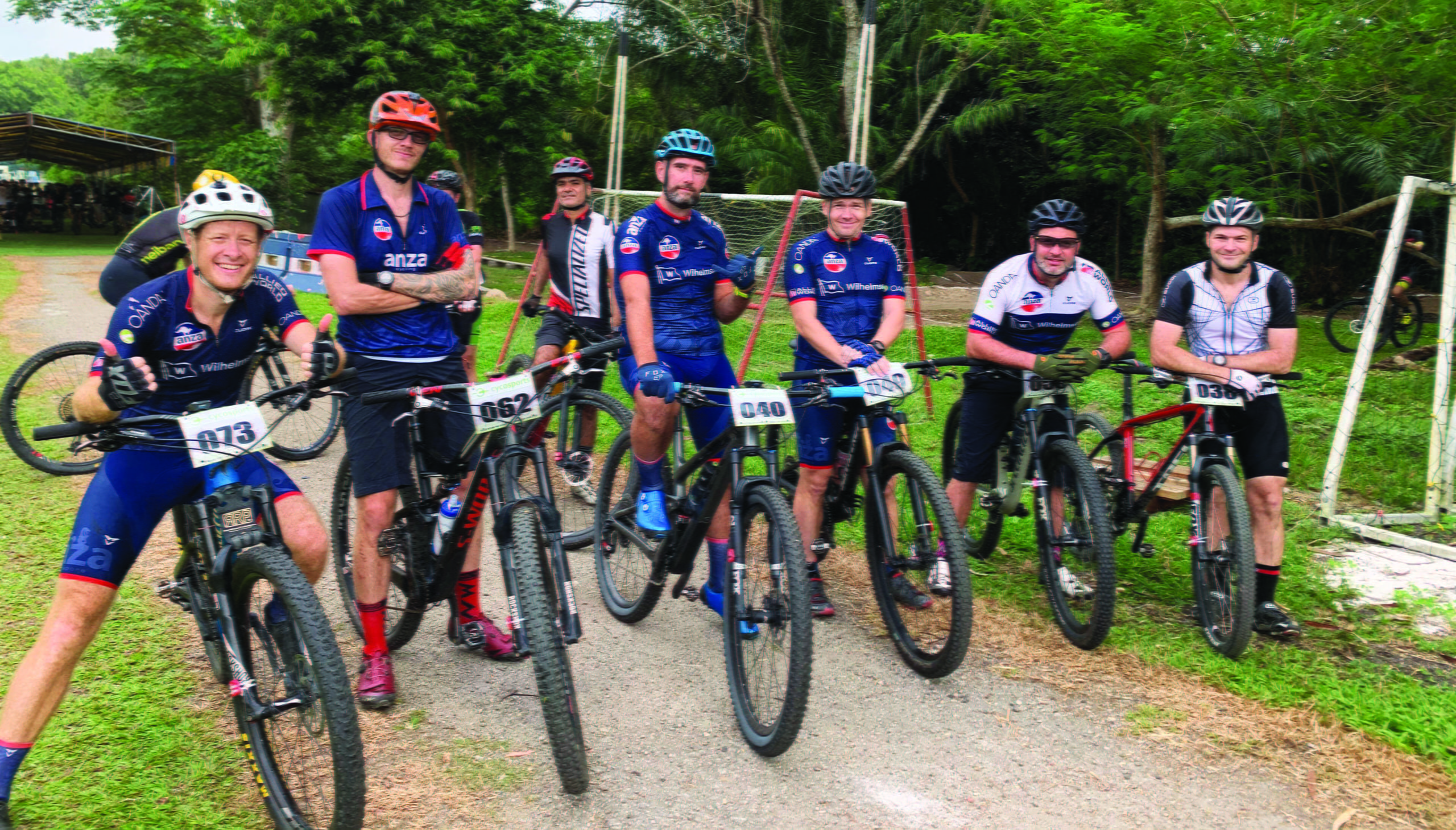 OFF ROAD
Previously known as ANZA MTB (Mountain Bike) this section now includes CX (Cyclocross) and gravel riding/racing. Off road cycling has been gaining huge popularity in Singapore over the last few years, both recreationally and competitively. ANZA Off Road has regular trail rides (both day and night) on  Thursdays, Saturdays, and Sundays in Bukit Timah Nature Reserve and the MTB parks at Kent Ridge, Tampines and Pulau Ubin. Night rides will often finish up for a beer. For more info contact offroad@anzacycling.com.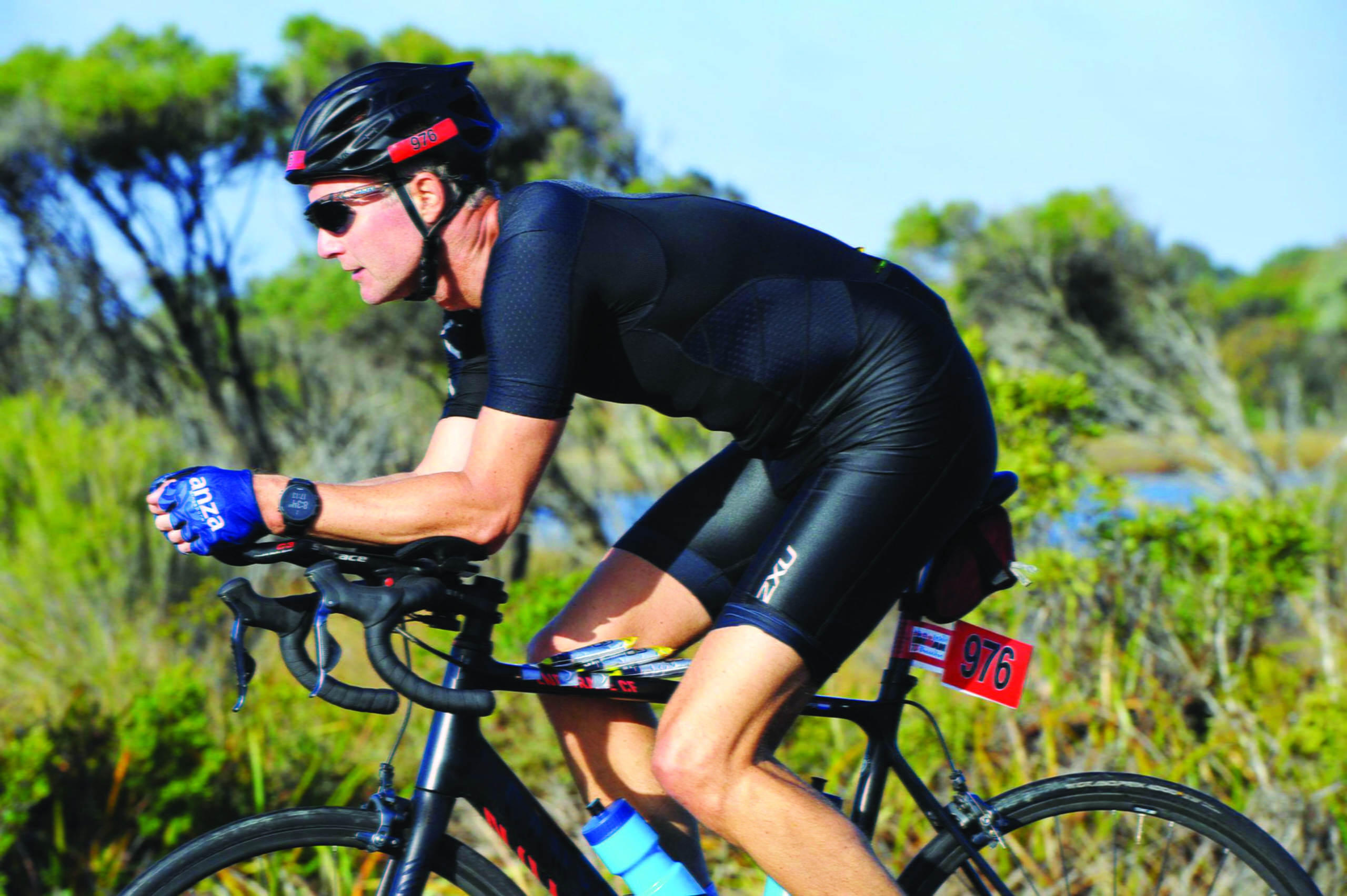 TRIATHLON
The ANZA Triathlon community train and participate across the full range of the multi-sport distances from sprint and standard, to the longer half- and full ironman-distance triathlons. ANZA Tri welcomes newcomers and also supports seasoned athletes competing for podiums and World Championship qualifying spots. Particularly in the lead up to popular events, ANZA Tri will organise a preceding swim or a ROTB (run-off-the-bike) before joining follow ANZA cycling members for coffee/brekky. A Sentosa Brick Session (combining a swim, bike and run) would typically be organised on a monthly basis. Triathletes living in Singapore are spoilt for event choice with the local MetaSprint and Tri-Factor race series, multiple Ironman-branded races and other events held in South East Asia and around the world. For more info contact triathlon@anzacycling.com.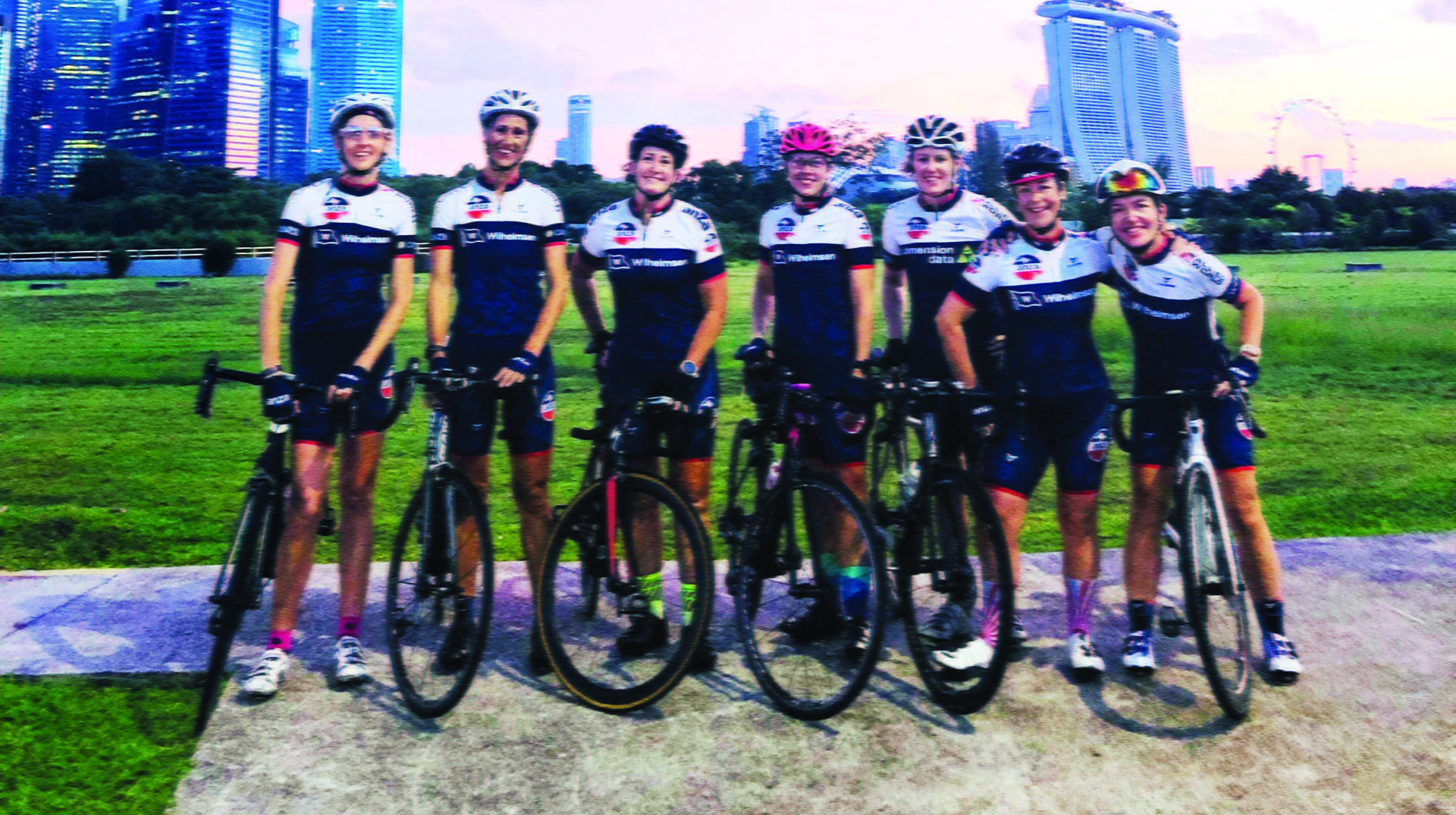 ANZA CYCLING CHIX
Women are welcome at every level of the club, with a good number representing at the highest level at races and events across the region.
Thursday is typically the day that we urge those new to the sport, and the club to join for our super scenic 'Chicken Run'. Rather than grouping riders by targeted average speed, this ride focuses on offering a friendly and welcoming environment to give folks a chance to make some cycling social connections. While we love to see lots of women joining these groups, they're not exclusively female and any gentleman wishing to join is also welcome. You may be wondering, "Why is it called The Chicken Run?". Because that's the shape the route makes on Strava!
We encourage all our ANZA Cycling Chix to join our Chix Facebook Group for both special ride organisation and an open forum for discussing issues that may pertain specifically to women in the sport . The numbers of women within the club have been growing steadily over the years and women now represent around 30% of our membership. We're keen to keep growing this number – so if you're a woman interested in cycling, give us a shout – and you'll get extra kudos if you bring along another friend at the same time! For more info about joining the ANZA Chix contact membership@anzacycling.com.