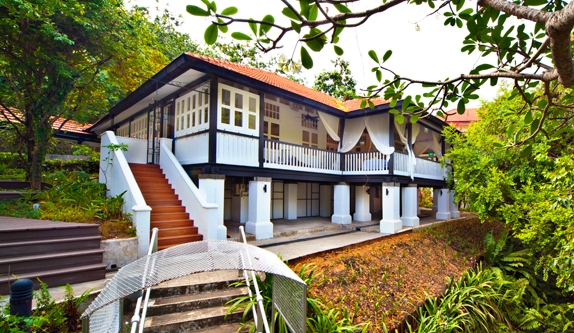 FORT CANNING: Taking over the Fort Canning site that used to house Flutes (before it moved to the National Museum at the end of last year), Lewin Terrace brings to the black-and-white bungalow setting a type of cuisine it hasn't seen before: Japanese–French fusion.
It may seem an odd pairing – the richness of French food doesn't immediately seem compatible with the delicate nature of much traditional Japanese cuisine – but the combination works beautifully under the direction of Chef Ryoichi Kano, who trained under a former Le Cordon Bleu teacher (that should explain the connection).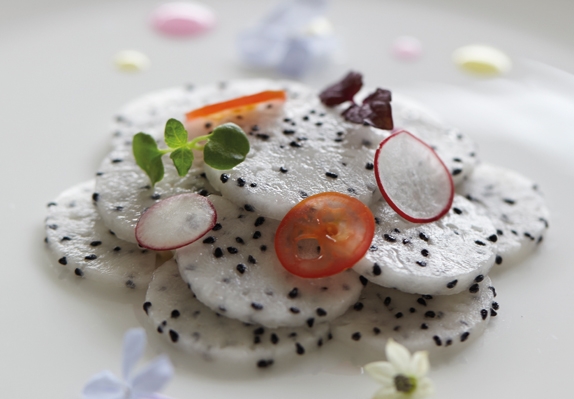 On offer for lunch and dinner are a number of set menus ($38 or $70 for lunch, and a slightly heftier $120 or $180 for dinner), though à-la-carte dining is also available.
The set menus all start with the visually impressive dragonfruit 'carpaccio' (named so due to the thinly sliced dragonfruit) with crab meat and vinegar jelly, which even if you're eating à la carte is both a subtle and refreshing way to ease into your meal.
Other light starters like the foie gras terrine (complete with 'crystal' potato chips) are similarly impressive.
Of the more substantial dishes, the Challans duck sumibiyaki and the Wagyu toubanyaki are of note, and are matched well with the wines on offer (French and otherwise) by ex-Les Amis chief sommelier Daisuke Kawai.
The leafy location begs for lavish wedding receptions and other events, but a quiet lunch or dinner for two is equally as enjoyable at Lewin Terrace.
Lewin Terrace
21 Lewin Terrace
Tel 6333 9905
View our listings for Bars, Restaurants and Cafes in the City