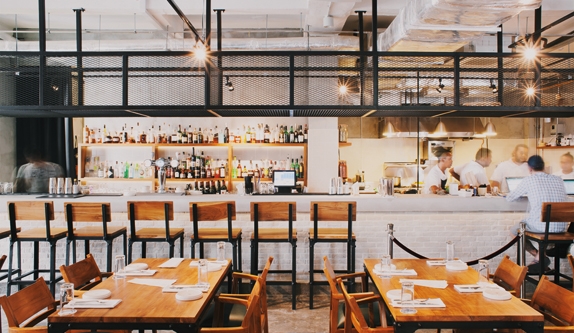 DUXTON HILL: Opening only three months ago, Life is Beautiful is already making a mark on Singapore's restaurant and bar scene. You could be forgiven for not yet having heard of the place though, with the owners choosing to forgo signage completely (despite occupying a fairly large venue on the corner of Duxton Road and Duxton Hill). Why? Who knows – maybe they're going for the 'speakeasy' thing.
Whatever they're doing, it's working. Before turning into a busy bar late at night, food is the focus at Life is Beautiful, with the menu offering a hearty selection of dishes inspired by America's south – in particular, New Orleans.
Most dishes are intended to be shared, from starters like Absinthe-washed oysters and green onion 'hush puppies' (deep-fried cornbread balls) to more substantial plates like the whole scalded catfish or 25oz hangar steak (complete with roasted bone marrow).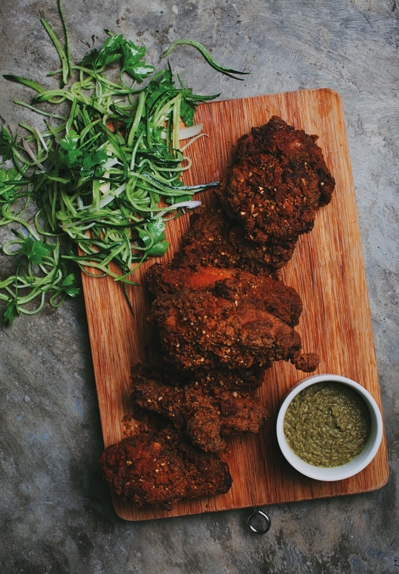 Staying true to Southern-style cuisine, there's not much on the menu for vegetarians – though executive chef Robert Staedler (see our interview with him on page 38) does cite the smoked tomato salad as one of his favourite dishes on offer. Meat-eaters of the adventurous variety might like to try the dusted frog legs with apple jam and slaw, or the gator and fennel boudin (a type of round sausage) with cauliflower puree.
Having started with the tangy and refreshing tuna ceviche and a cheeky Sazerac or two, my dining buddy and I were most impressed by the pot of pulled pork served with crackling and duck fat toasts, which rendered us silent with bliss (if it wasn't so sinful I'm sure we would've ordered one each).
But it was perhaps the simplest dish on the menu – the buttermilk fried chicken – that had us raving to friends for weeks afterwards. Crispy, juicy and expertly seasoned, you get the feeling that this dish is the one responsible for turning would-be one-time diners at Life is Beautiful into repeat offenders.
Topping off the experience within the concrete-clad room is an upbeat, New Orleans-inspired soundtrack and a bevy of waiters dressed like they're straight out of The Sartorialist. Equal parts hip and homely, you can see why diners choose to stay on after their meal at Life is Beautiful until the wee hours.
Life is Beautiful
99 Duxton Road
Tel 6423 0939
Photos by Olivia Sari
View our listings for Bars, Restaurants and Cafes in Chinatown